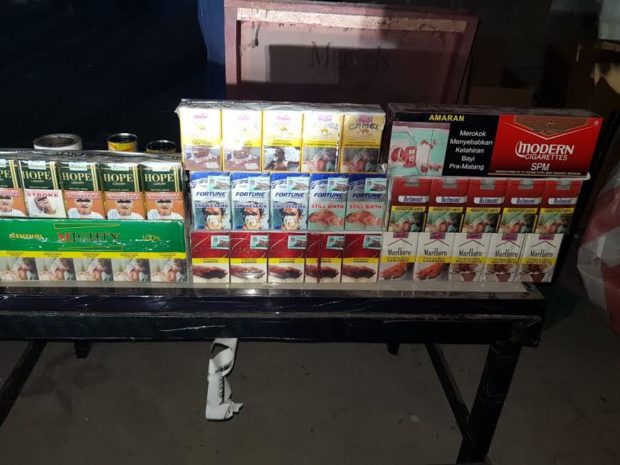 MANILA, Philippines – Officials at the Bureau of Customs (BOC) have seized more than 160 million counterfeit cigarettes, cigarette-making machines and other smuggled goods at two warehouses in Bulacan province.
The BOC said on Sunday (June 23) that agents from its Execution and Security Department seized the items on June 13 still inside the warehouses in the cities of Marilao and Sta. Maria, Bulacan.
Found inside the warehouse in Sta. Maria Bulacan had nine cigarette manufacturing machines and fake cigarette tax stamps with an estimated value of P120 million.
Also found cups and imported wall clocks.
At Marilao's store, BOC agents found 339 cases of Mighty, Fortune, Hope, Belmont, Marlboro, Modern, Double Happiness and Camel fake cigarettes worth about 40 million pounds. (editor: Tony Bergonia)
Read the next
LATEST STORIES
MORE READING
Sign up for INQUIRER PLUS to get access to The Philippine Daily Inquirer and more than 70 titles, share up to 5 gadgets, listen to the news, download now at 4am and share articles on social media. Call 896 6000.
For feedback, complaints or questions, please contact us.