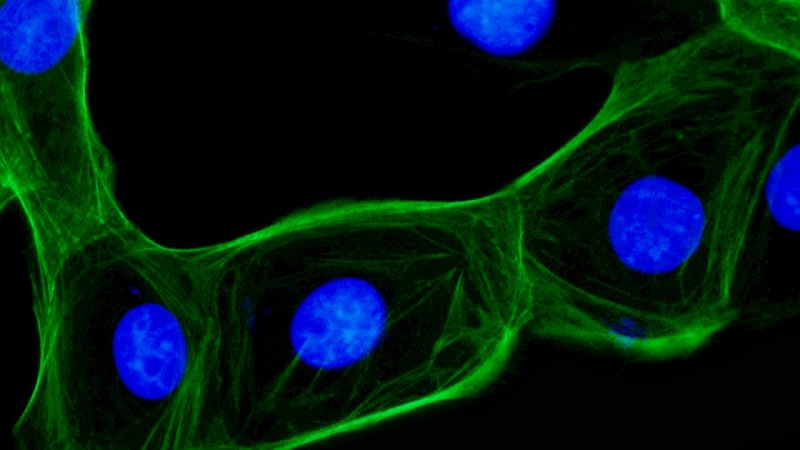 Many clinicians at centers that offer stem cell interventions with no solid evidence of their effectiveness are not physicians, or are doctors who practice beyond the scope of their formal training, according to a research letter published today in Journal of the American Medical Association.
Zubin Master, PhD, of the Mayo Clinic in Rochester, Minn., And his colleagues identified 608 clinicians in 166 stem cell companies through online surveys in California, Florida and Texas where companies concentrate and compile information on training.
"About half of the companies did not have doctors with the appropriate qualifications (based on residency training and / or scholarship) to offer stem cell treatment for specific conditions they claimed to treat," Master wrote in an e-mail. Medscape Medical News.
The researchers used medical board licensing databases and board certifications from the American Council of Medical Specialties to check the medical qualifications. They also compared doctors' residency or fellowship training to the conditions under which stem cell companies announced the treatments.
Of the 166 companies, 157 (94.5%) had a physician on staff, but researchers found that only 81 (48.8%) employed a physician with formal training that matched the conditions the company announced to treat its cell interventions -trunk. Of the nine companies without a doctor, five were owners of podiatrists, two from naturopaths, one from dentists and one from professionals with unclear qualifications.
"Some of the people who work in these companies should not be doing what they're doing," said study author Leigh Turner, PhD, associate professor at the University of Minnesota's Center for Bioethics; School of Public Health; and College of Pharmacy in Minneapolis. Of the 608 physicians identified, 401 (66%) were physicians. The most common non-medical physicians were physician assistants, nurses, and complementary and alternative medicine practitioners.
Even for doctors with qualifications that match the treatments announced, the findings "say something ugly and alarming," Turner said. Medscape Medical News: "A good part of this activity involves licensed doctors that you think would know best."
"It's further evidence that companies are willing to sell untested products to desperate patients and are just willing to ignore all kinds of best practices in terms of the drug they perform," said Sean Morrison, PhD, director of Children & 39; s Medical Center Research. Institute of the Southwest Medical Center at the University of Texas at Dallas, former president of the International Society for Stem Cell Research and chair of the Society's Public Policy Committee.
Morrison, who was not involved in current research, pointed out that companies are ignoring US Food and Drug Administration (FDA) regulations about not selling products without first proving they are safe and effective. Some have shied away from good manufacturing processes, resulting in patient infections.
And some "tell outrageous lies" that their stem cell interventions can cure diseases like Alzheimer's and autism, Morrison said.
"It's not so surprising that many of these companies are made up of people who do not have experience in what they're doing," he said. "Particularly when people are making statements that are implausible for what these unproven therapies can do, I think the state's medical boards should be paying attention to that because people are being harmed."
The study authors acknowledged limitations in their research, including that the analysis included only clinics that entered the market before 2016 in three states. The findings of the training scope are based on the judgment of the two researchers who coded fellowship residency and training and did not take into account any additional training that physicians may have had. The researchers also defined the scope of training at the company level, seeking at least one physician with adequate training for the conditions of the treatments being prescribed, rather than assessing whether each physician in a company had appropriate training.
The researchers did separate analyzes for companies that announced stem cell interventions for orthopedic conditions only and found that 68 orthopedic practices, or 77 percent, employed one or more physicians with appropriate specialized training. Of the companies that marketed other indications, only 13 (19%) had corresponding training. Orthopedics is growing "explosively," said Morrison, because although the FDA is repressing clinics that market stem cell products without proven safety and efficacy, it signals that orthopedic procedures are of lower priority.
"Many of these clinics have no idea what a stem cell is, and there is no guarantee that patients will receive stem cells," Jeanne Loring, PhD, an emeritus professor at the Department of Molecular Medicine at Scripps Research and scientific director of Aspen Neuroscience in La Jolla, California, wrote to Medscape Medical News in an email.
"The clinics were asked to seek FDA approval, but few did, clinics are profitable companies, collecting thousands of dollars from vulnerable and desperate people," said Loring.
The Federation of State Municipal Councils (FSMB), which funded the study, reported last year that 8 of the 51 boards took disciplinary action against physicians related to regenerative medicine or stem cell therapy, and 17 investigated complaints.
In a statement provided to Medscape Medical NewsFSMB President and CEO Humayun Chaudhry said that physicians should only provide treatments for patients with sufficient evidence to support treatment of the patient's condition, and physicians should support claims about the benefits of treatment with documented evidence from sources, including peer reviewed research. .
"Patients may be at greater risk in circumstances where a physician is not adequately trained to provide treatments that fall within a newly chosen area of ​​practice," Chaudhry said. "Physicians should therefore ensure that they are able to demonstrate competence in their chosen practice area and that they only provide treatments to patients for whom they have received appropriate and adequate training."
The authors of the study, Joseph Fojtik and Zubin Master, reported that they were part of the FSMB working group to study regenerative and stem cell therapy practices. The Master also reported that he received non-financial support and donations from the FSMB during the study, including to support the research. No relevant financial relationships were reported.
Jama Published online June 25, 2019. Research letter
For more news, follow Medscape on Facebook, TwitterInstagram and YouTube
Follow Ellie Kincaid on Twitter at @ellie_kincaid