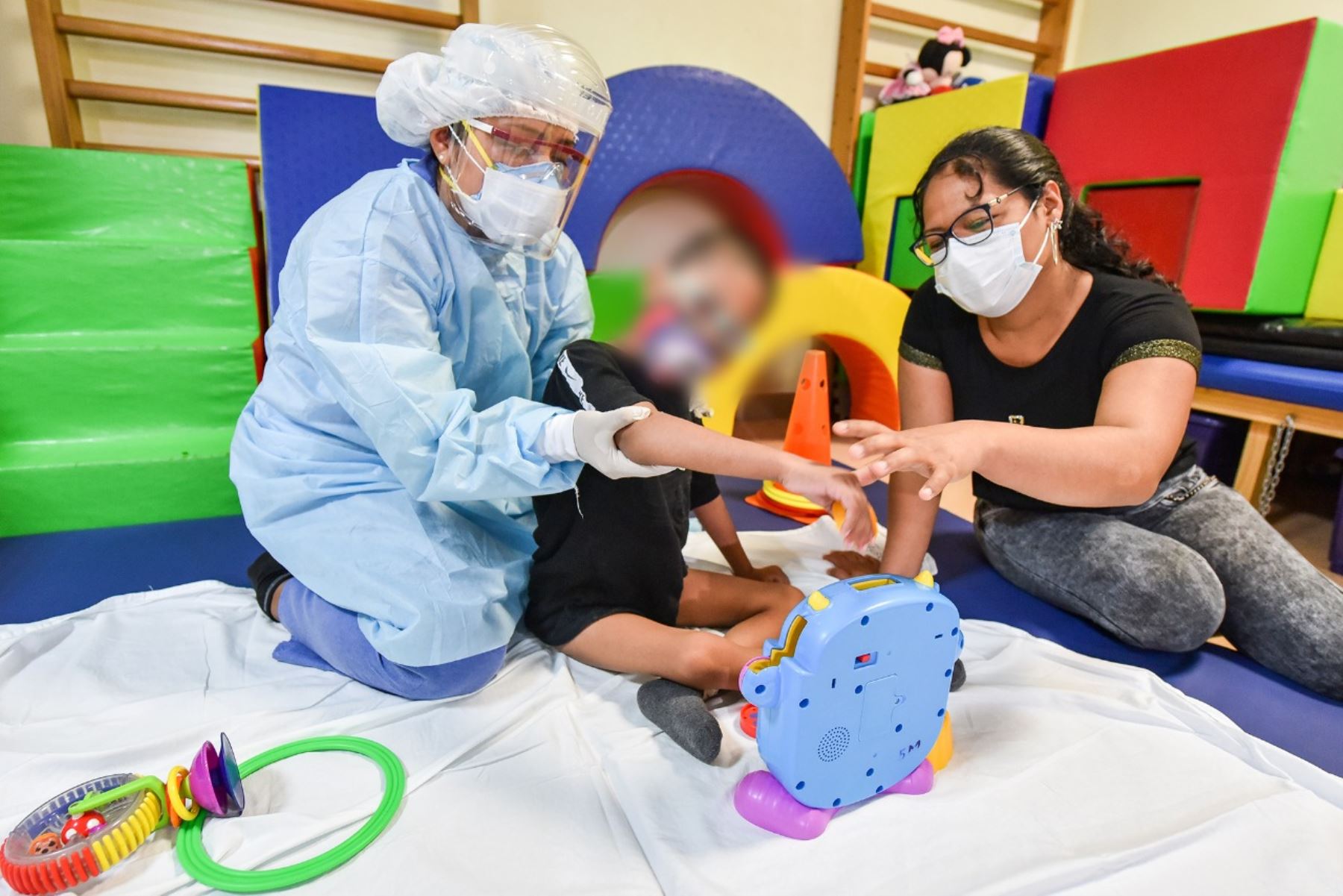 Starting in the first days of September and complying with all biosafety protocols, the National Institute of Child Health of San Borja restarted face-to-face physical medicine, which includes physical, occupational and language therapy for post-op children and adolescents and / or or with complex pathologies in Lima and in the various regions of the country.
The coordinator of Physical Medicine and Rehabilitation, Danitza Valle Aguilar, said that since the previous month, 810 face-to-face sessions (320 physiotherapy, 262 occupational therapies and 228 speech therapies) have been held for small patients in Lima, mainly in Lima. the districts of Ate, San Juan de Lurigancho and Villa El Salvador. In the case of the regions, minors from Cajamarca, Junín, Ayacucho and Huánuco were served.
The expert said that, after evaluating the medical cases of children and adolescents in Lima and regions, they decided to give priority to those who performed complex operations in trauma and burns, as well as those who have sequels due to neurological diseases such as cerebral palsy. .
"They are children who need physical therapy so that their treatment after surgery continues to advance and thus avoid retractions or limitations in the normal functionality of their activities," he said.
Valle Aguilar gave as an example children burn victims who need permanent and effective physiotherapy, as the consequences of these injuries are severe, many of them have movement limitations when the burn is located in the lower and upper limbs and. therapies help prevent stiffness in the body's joints. Face-to-face therapies last 45 minutes.
He also pointed out that therapists start face-to-face care obeying biosafety protocols before, during and after care, to take care of the health of small patients, as well as the institution's health personnel.
Before the patient enters therapy, the rooms and materials that will be used in the sessions are disinfected. The INSN San Borja team complies with the use of personal protective equipment such as aprons, masks, face shield and gloves.
INSN San Borja is a modern pediatric center of high complexity and clearly surgical reference throughout the country.
More in Andina:
Source link