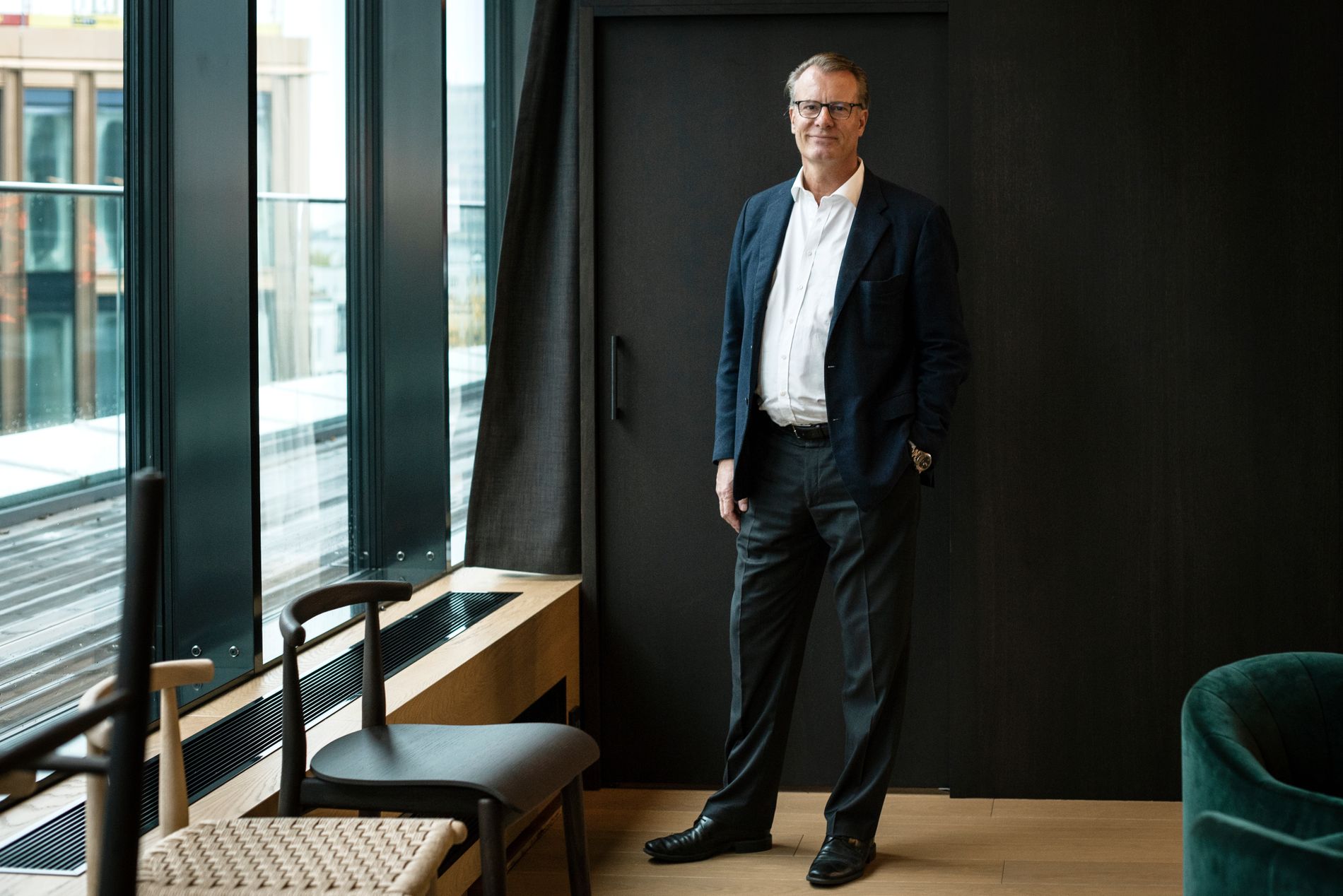 – It is not certain that everyone is profitable from day one. But it is quite possible that they will be much more profitable from the day 1,000, says Ferd owner Johan H. Andresen.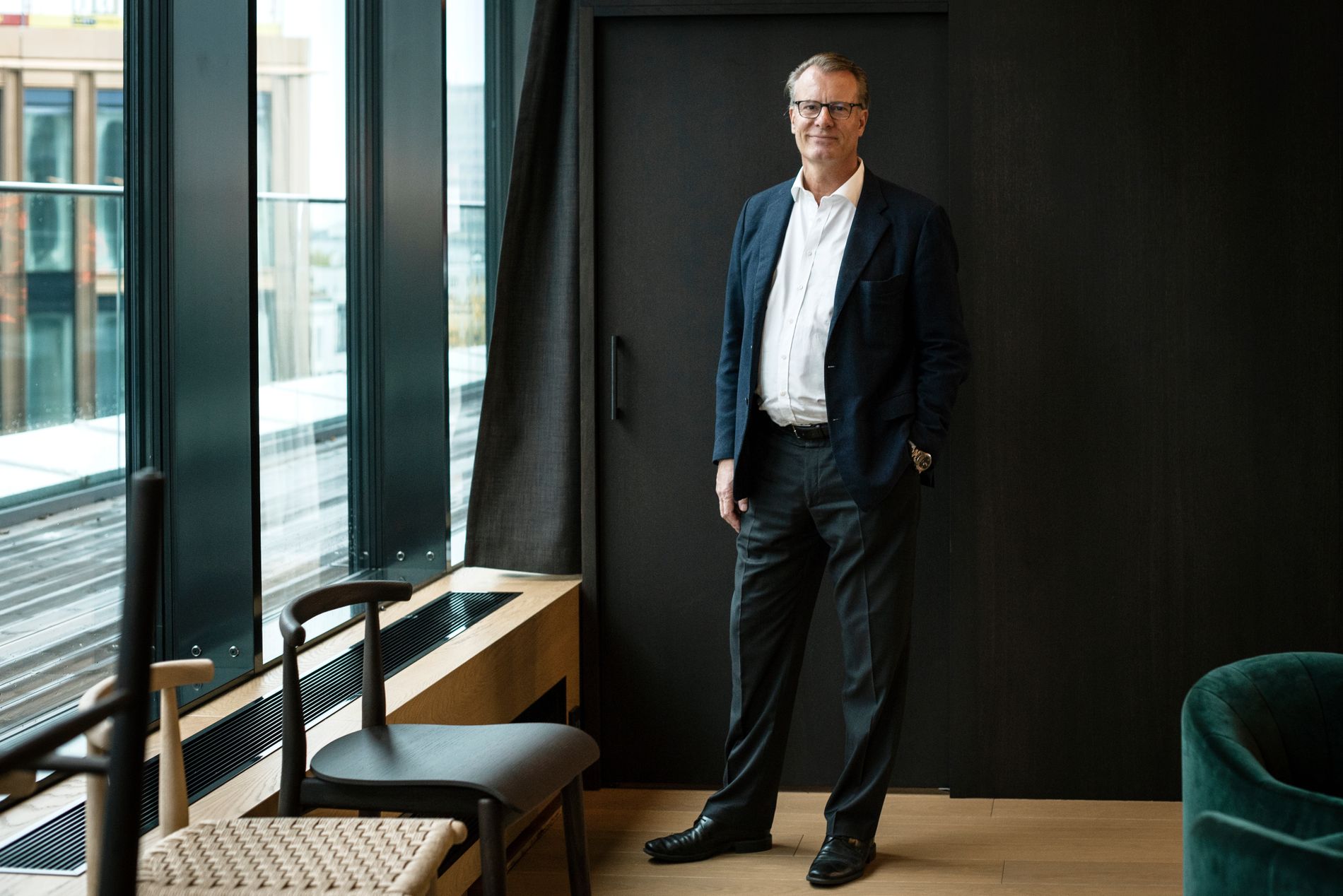 Published:
– This is not a rehabilitation measure, there is nothing wrong with these people. For one reason or another, they ended up leaving and maybe they didn't dare to sign up again, says Johan H. Andresen.
The owner of Ferd receives E24 together with CEO Morten Borge at the new premises of the investment company in Vika in Oslo. On Monday, they will be visited by Prime Minister Erna Solberg, who will open Ferd's annual conference on social entrepreneurship (see box).
This year's theme is job inclusion and open-minded employment, and aims to give business leaders and recruiters "insights and tools that make it easier to hire good people with gaps in their resumes".
– Social entrepreneurs have provided many platforms for going out the door, building a resume and, in some cases, also getting a permanent job. Now we want to bridge the gap between the solutions and the attitudes that social entrepreneurs have created, in relation to large companies that, after all, will account for most job opportunities in the future, says Andresen.
also read
Travel tip on social entrepreneurs: – A laboratory for the welfare state
He recounts when one of Ferd's portfolio companies, the HR Simployer company, recently announced a new position.
– He was a guy who didn't meet the requirements in any way. But then he sat down and learned the entire programming language over the weekend before the deadline expired. If you, as a recruiter, don't recognize this as a skill and say that he doesn't check the boxes in any way, we would like to help you change your mindset, says Andresen.
It will be more daring
The invitation to the fully digital seminar, which already has several hundred participants, states, among other things, that "different origins can contribute to a more diversified work environment, better well-being and a strengthened financial result. This is also supported by research ».
– In an employment process, you usually divide the stack early. Those who are affected by prejudiced processes usually end up in the pile that is no longer considered. We want to be more aware of its potential, more daring if you want, and bring more of that pile in the process, says Andresen.
also read
Johan Andresen in an email to Ferd leaders: – It could be the battle of our time
Ferd established social entrepreneurship as a separate business area in 2009 and, in recent years, has provided support to several entrepreneurs and companies that offer job opportunities for people who have been out of work.
Among them are Employees, who offer a collection of recyclable household waste by subscription and employ people with experience in drug use. Gammel Nok is a recruitment agency for the involuntarily unemployed over 50 years old.
– Profitability is a capricious thing
Andresen believes that being called for a job interview itself is an important factor in building self-esteem and believing that you are on the right track.
– The ultimate goal is to include them by work, and some will go a long way. If they don't have language or other critical skills, you need to look at the possibilities of training done before or along the way, says Andresen.
– You yourself emphasize that companies can become more profitable by hiring less traditional people. But does it look like this will inflict higher costs on companies and therefore lower profitability?
– Profitability is a capricious thing and depends a lot on what period you measure. It is not certain that everyone is profitable from day one, as a more traditional job could have been. But it is quite possible that they will be much more profitable from day 1000, says Andresen.
also read
Solid semester for Andresen family Ferd: won 1.4 billion
According to Ferd's owner, it is difficult to explain or measure the value of diversity in a company.
– Many work well from the first moment. Others also bring something more, some call it additionality. We don't know exactly how to describe it until the person raises his hand at the meeting and points to something that no one else has thought about, and takes the project on a completely different and more correct path, says Andresen.
– Our experience is that the people who are most surprised by the job also do so with a very strong sense of loyalty. From a long-term profitability perspective, this will mean a lot to many companies, says Borge.
Ferd's portfolio companies have almost 16,000 employees in the Nordic region. Andresen and Borge will send a clear signal to their own organization to expand the horizon in recruitment processes.
– It must not be underestimated that it takes courage to get off the traditional path. We hope that when we encourage Ferd companies to think about it, it can lower the limit for those who do daily recruitment, whether at the Aibel shipyard or a construction warehouse in Mestergruppen. Our message is that it is allowed to try, says Borge.
– And mistakes are allowed, adds Andresen.
Depending on how society works
Through his work with social entrepreneurs, Ferd calculated that the inclusion of a person in the professional life that he would not otherwise have had a positive present value for society of around NOK 12 million. The calculations are verified by DNV GL.
– For society, it is a great value that these people can contribute. And as an entrepreneur, we certainly depend on society's work, says Andresen.
He points to several sources of exclusion. A difficult social background, health problems, being in prison or in an institution, newcomers to the country who do not know the language.
– The role of social entrepreneurs is often to prepare people to apply for a job. Now, we want to take it a step further, inspiring our own and other big companies to think differently about job seekers who aren't exactly A4, says Andresen.
– But it will not increase employment in general?
– At Ferd, we have a clear ambition to contribute to more jobs through the growth and good performance of our companies. But in this case, it is also necessary to keep in mind that the longer people go without work, the greater the negative social effect around this individual and his family. Preventing many people in Norway from being permanently out of work has therefore an independent value, says Borge.
also read
Katharina Andresen exposed to card fraud
also read
Product Manager Martin (25): – People want to listen, it takes a little time
Source link