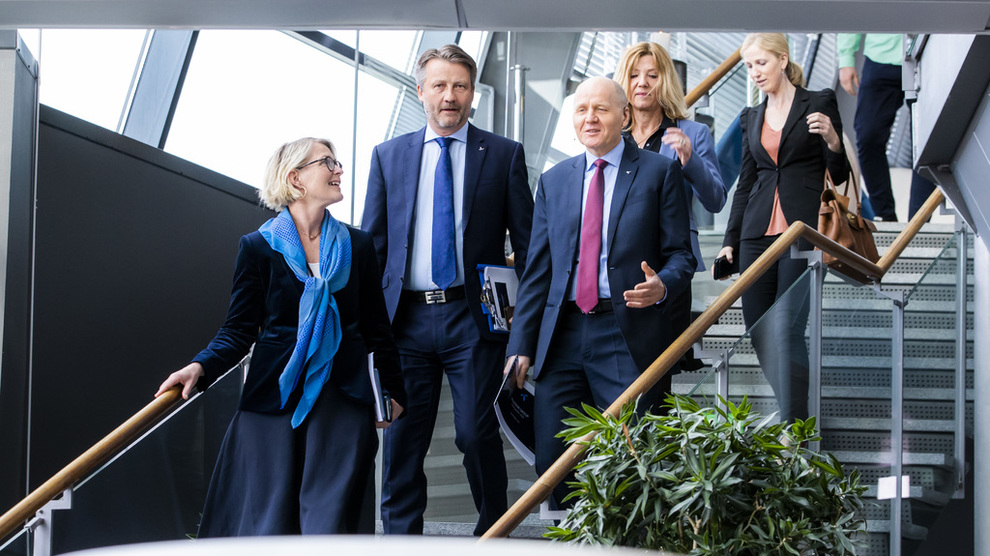 This is extremely complex and an exercise we have never done before. But I have no doubt that it is a wise decision, at the same time that the implementation is complex and we must move cautiously, "says Telenor Norway's new chief Petter Børre Furberg.
He knows the press after Telenor's quarterly presentation on Tuesday along with CEO Sigve Brekke and CFO Jørgen A. Rostrup.
Furberg talks about the process Telenor has now started to carry the biggest promise of infrastructure in a long time.
The 100-year network currently used for fixed-line and broadband will be replaced by fiber and 4G mobile coverage. Telenor has a delivery obligation on a landline, but broadband is not a requirement.
The company has promised that no one will lose the connection before they can get fiber or broadband through the 4G network, but the project, however, has faced skepticism and resistance in several places across the country.
Furberg, who recently took over Telenor's permanent Norgessjef after Berit Svendsen resigned in September last year, has traveled the country to meet local politicians, businesses and clients. He says they know a lot when customers see they will receive a replacement offer that offers speeds much faster than the current DSL line on what copper can offer.
At the same time that it will be updated and simplified, Telenor is constantly launching new initiatives and solutions that, hopefully, will generate new revenues in the box. Among them is the benefits package for younger subscribers called Yng Goodies.
In total, third-party partner revenue for 3.0 out of Telenor's 322 kronor earned, on average, for each mobile customer per month in the first quarter, according to Telenor.
– These offers I think one will see more at Telenor. We've also made some clear vertical bets, including safety, health, smart buildings and smart cities, but it's still at an early stage, says Furberg.
CEO Sigve Brekke pointed out that not all services provide extra income, such as that parents can get Football Association football training directly from the Telenor calendar that they share internally in the family.
"But all these are solutions that help increase ARPU (profit per customer) and reduce turnover (loss of customers to competitors, journ.)," Said Brekke.
At lunchtime, Telenor's share rose nearly 1 percent in the quarterly report.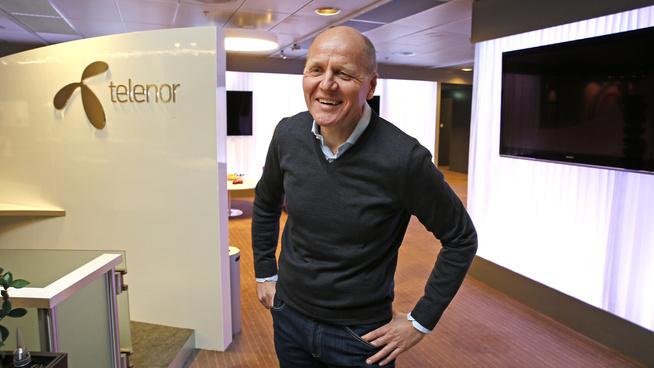 Properties for billions can be sold

The modernization of Telenor is now occurring at several levels, and has also been taking place for several years. The processes that are happening now began in 2017.
At the same time that the copper network will be removed, it will also continue to launch fiber and 4G coverage, and the first tests of 5G mobile technology are also underway, which will be implemented in the coming years.
The list of measures now being considered is to sell parts or the entire portfolio of properties in Norway. Another is deciding what to do with mobile masts in Norway, also known as mobile tower. These processes are also related to getting rid of the copper network.

Telenor management will in the future take a number of decisions related to this, and management therefore emphasizes that things are not carved in stone even when it comes to properties and masts, and that they will present more details for the summer.
"You said you have costs related to the old copper network of about 1.2 billion a year. Are you able to get all of this?
"We'll be back this summer, too," Furberg says.
Chief Financial Officer Jørgen A. Rostrup justifies the possible sale of properties, with properties important to telephone exchanges and other functions that are outdated today:
"In the Norwegian context, we have a large real estate portfolio, although it may be small in a global context," Rostrup said during the quarterly presentation.

"We have less use today than we had before. Among other things, it has to do with technological changes and how we work, he continued.
Rostrup would not give figures for what the properties might hold, but it's obvious that the values ​​that are recorded in the accounts are way below market prices in many places.
"There are billions of billions," he says.
In Telenor's annual report for 2018, the Group recorded overall building stock in the amount of NOK 11.7 billion, or NOK 7.3 billion, if the deduction is made for accumulated depreciation and write-downs.
Tower in play
As far as mobile masts are concerned, there is currently no question of selling mobile masts in Norway.
The case continues under the announcement.
– Currently, we do not consider the sale of masts in Norway. We look at this from an industrial perspective, such as a telecommunications company, rather than a financial perspective. This will bring financial gain, but for us it is about how we manage and develop our best liquid, "Rostrup says.
He explains that Telenor's Norwegian mobile tower is now operated by three operating environments, and that has become so because of the history of Telenor.
"We see great value in our towers. The next natural step would be to bring the three environments together in a single environment in Norway, but that has not yet been decided, Rostrup said during the quarterly presentation.
For Telenor's roofing position, it is important to have control over the infrastructure and geographic location of the movable masts.
"Some towers are important to us, others to be shared," says CFO Rostrup, who again emphasizes that nothing has been decided.
During his quarterly presentation, he highlighted that Telenor, Norway, the Nordic region and Asia operates a range of commercial mobile tower models, owning, owning and sharing equipment for others, renting space for third-party equipment or renting for masts.
Source link