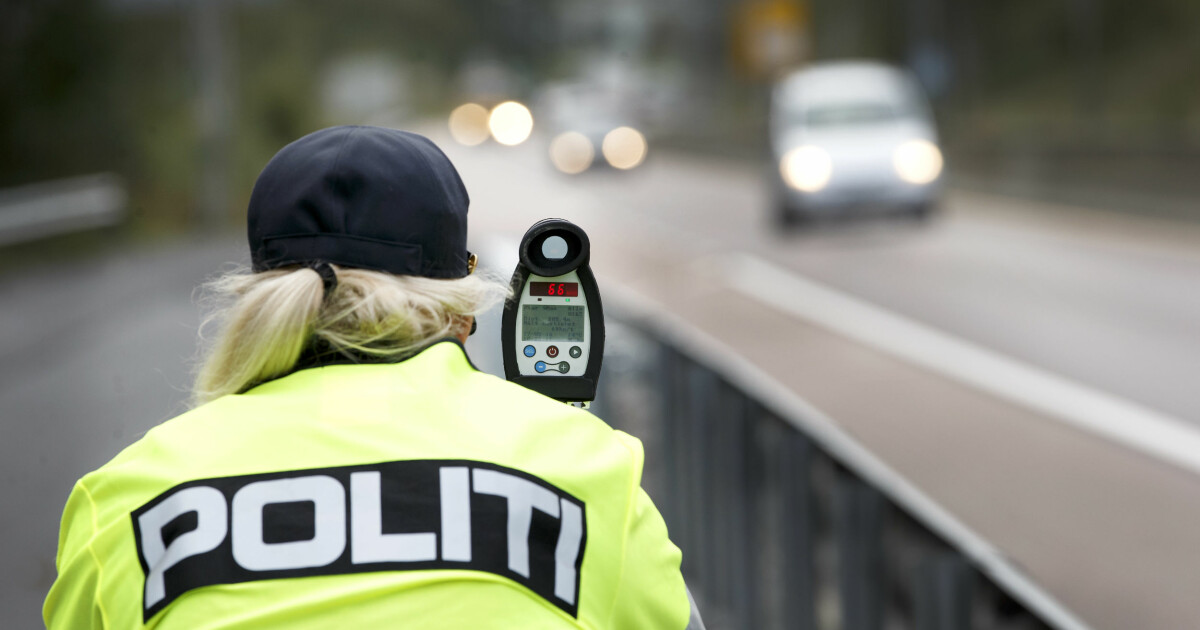 [ad_1]

Police kept several traffic controls on the main roads. In Agder and Rogaland, most of the fines were distributed on E39. A total of 101 pilots were taken in cruise control, writes Fædrelandsvennen.
"You're on the edge of the tragic. We went very far in what the media are and we said we would be on E39 and on National Highway 9, and then we get those numbers. I am depressed and sad, "says district manager Øystein Krogstad at Uprisingspolitiet Sør-Øst.
Several lost their driver's license
During inspections at Skoland in Vest-Agder and Bjerkreim in Rogaland, 50 drivers were fined for speeding offenses. A total of six people lost their driver's license.
Police also made several seizures on road 9. A motorcyclist was measured 130 kilometers in the 80s zone at Kilefjorden in Aust-Agder. The person lost his driver's license.
In the area of ​​60 in Nomeland, a driver was measured at 110 miles per hour. The driver was notified and the driver's license was seized on the spot.
"I do not realize they can not stay away from stepping on the gas." It's all their fault, and I do not feel sorry for any of them being caught, says Krogstad.
He emphasizes that the police will continue with the checks during Easter, and people will be driven to slow down.
Total of 399 offenses
The repatriation policy in the West, which includes the West and Southwest police districts, reports a total of twelve cruise controls conducted on Wednesday.
There were a total of 399 offenses, of which eleven driver card accessories. Last year, 217 speed violations were recorded on Wednesday in the Easter week and 182 in the previous year, writes Stavanger Aftenblad.
– The top speed was 137 kilometers in 80 zones in Romarheim. An 18-year-old was responsible for this race, police in chirp.
"There's no reason to suppose that there are more people driving too fast." That is not an unequivocal answer, but we may have used more people this Wednesday than the same day of last year's departure. So we had a better ability to remove the violations at stop-offs, UP executive director Terje Oksnes told the newspaper.
Like the Dagbladet on Facebook
[ad_2]

Source link