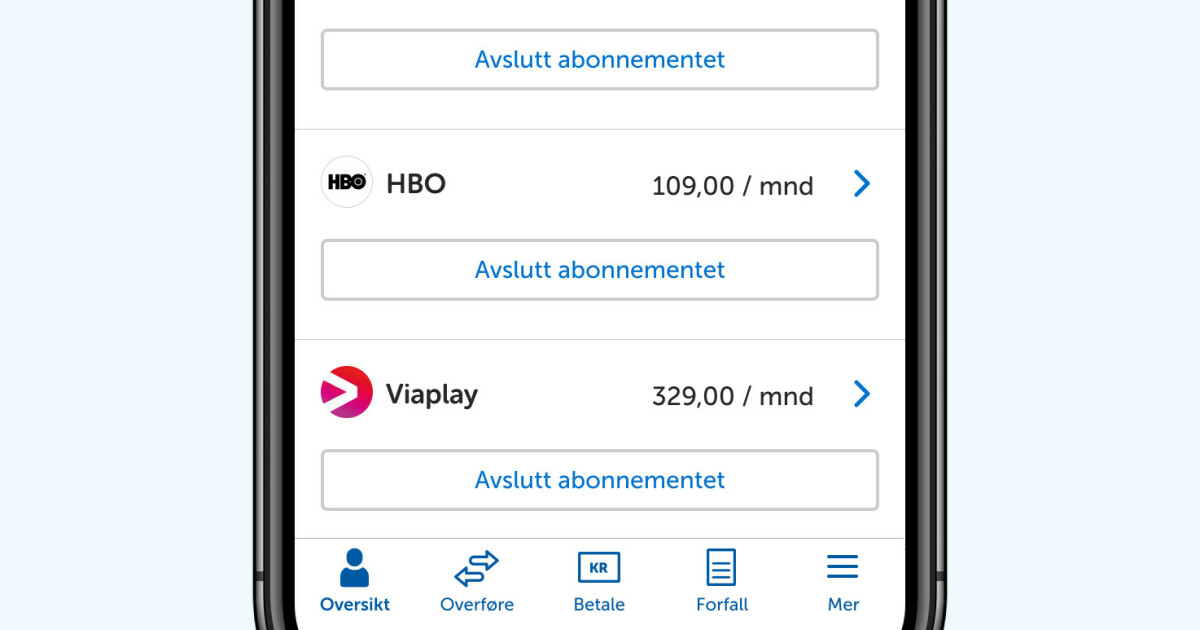 Research shows that 35% of us find it frustrating to spend the time and effort required to manage their subscriptions.
– We want to make it easier for people, so we've created an online and mobile banking solution that gives you a comprehensive view of all your subscriptions and lets you cancel them with a few keystrokes, says Christian Fjestad, head of innovation at Sparebank. 1 Østlandet, for Dinside.no.
Thus, the solution will be available first to customers in Eastern Norway, but is scheduled to be made available to customers in other offices at the turn of the year.
automatic
Sparebank 1 developed the solution in conjunction with fintech Minna Technologies.
Subscriptions will be automatically identified on mobile banking and online, so the customer automatically gets an overview of all their paid subscriptions through the customer's Sparebank account 1.
– If you link other bank accounts to our online bank, also, with the customer's consent, we will identify the subscriptions paid by these other banks, explains Fjestad.
When it comes to part of the unsubscribe solution, some providers may need the user to enter some additional information directly into the bank solution, he adds.
Calls for easier termination
Recently, the Consumer Authority came out and demanded that it be easier for consumers to cancel their subscriptions.
Their main message is that it should be as easy to terminate a contract as to sign it. If you can register electronically, you should be able to unsubscribe in the same way. Requiring you to terminate the contract by telephone is not sufficient in the Authority's assessment.
We have seen that there are many consumers having trouble getting unsigned subscriptions, especially healthy foods, books and magazines. All the good measures that can help make it easier for consumers are positive, Frode Elton Haug, chief legal officer of the Consumer Authority, tells Dinside.no.
Pay instead of waive
According to a Minna Technologies report, 91% of Nordic consumers underestimate how much they pay for their subscriptions.
Three out of four also say that it is "painful" to cancel subscriptions and therefore continue to pay for them even if they do not want or need them.
Other research by Nets shows that Nordic consumers are among the most subscribed in the world, with more than twice as many subscriptions as ordinary Europeans.
We subscribe to this
Nordic consumers average eight and twelve subscriptions each. Those under 25 are the most anxious and have a total of 16 applications on average.
Not surprisingly, it is video streaming services like Netflix, Viaplay, HBO and others that top the statistics on which most Nordic consumers have subscriptions.
Secondly, came the beauty-related subscriptions and, thirdly, the music subscription services.
For people aged 15-44, most have subscription services related to streaming video, TV and music, as well as beauty.
When we reach people ages 45-65, most of these subscriptions have video and TV streaming, beauty and books, while over 65 are at the top of the list of magazine and book-related subscription services, ahead of video streaming. and TV, household goods and beauty.