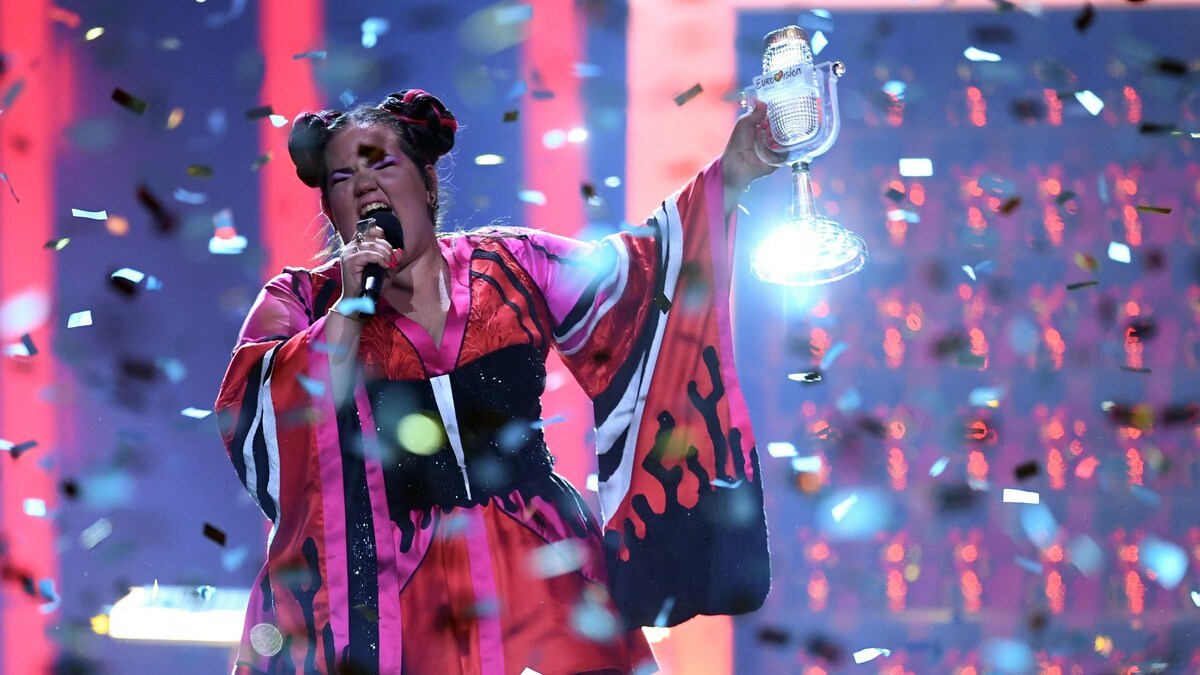 [ad_1]

It was with the song "Toy" that the Israeli Netta Barzilai won the Eurovision Song Contest in Lisbon last year.
She will appear on Norwegian soil for the first time on Saturday.
Incredibly large
General-pop, Stig Karlsen is pleased to have Barzilai in Norway.
– It's not every year we flew to last year's Eurovision winner, but we think last year's winner was incredibly good.
– We may have wanted to get this MGP winner more than any other Eurovision winner. That we now have some of its caliber here is incredibly great, says Karlsen.
Netta thought it was embarrassing to be Eurovision's favorite last year. See the interview the NRK did at the opening ceremony the week before their victory.
The case continues during the video.
An icon
Barzilai was hailed for addressing issues such as sexual harassment and the # Metoo movement. It has also become an icon for many in the LHTB movement and others who feel they do not fit into traditional norms.

Karlsen believes Barzilai's winning music is both captivating, funny and bizarre at the same time that it addresses important topics that were communicated in a fun way during Eurovision last year.
– It is quite unique to make and create something so stingy and different, which is so controversial and easily accessible at the same time. All of Europe has embraced her, and now she comes here to celebrate MGP with us, says Karlsen.
New round with Rybak

On the first Saturday, Barzilai shares the stage with one of Norway's Eurovision winners Alexander Rybak, who won the song "Fairytale" in 2009. His victory was the highest in the competition so far.
"It's been ten years since Rybak won, and that must be marked." Many were happy for their comeback last year, and we're very ready to give people a new round of Rybak.
Karlsen can promise that the MGP final this year will be a unique party package.
– We offer ten fantastic artists and two former Eurovision winners. There are some surprises, good music, nostalgia and it will be a fantastic show, says Karlsen.
The final is March 2 at Oslo Spektrum and is broadcast on NRK 1 and on NRK TV at 20:55.
[ad_2]

Source link