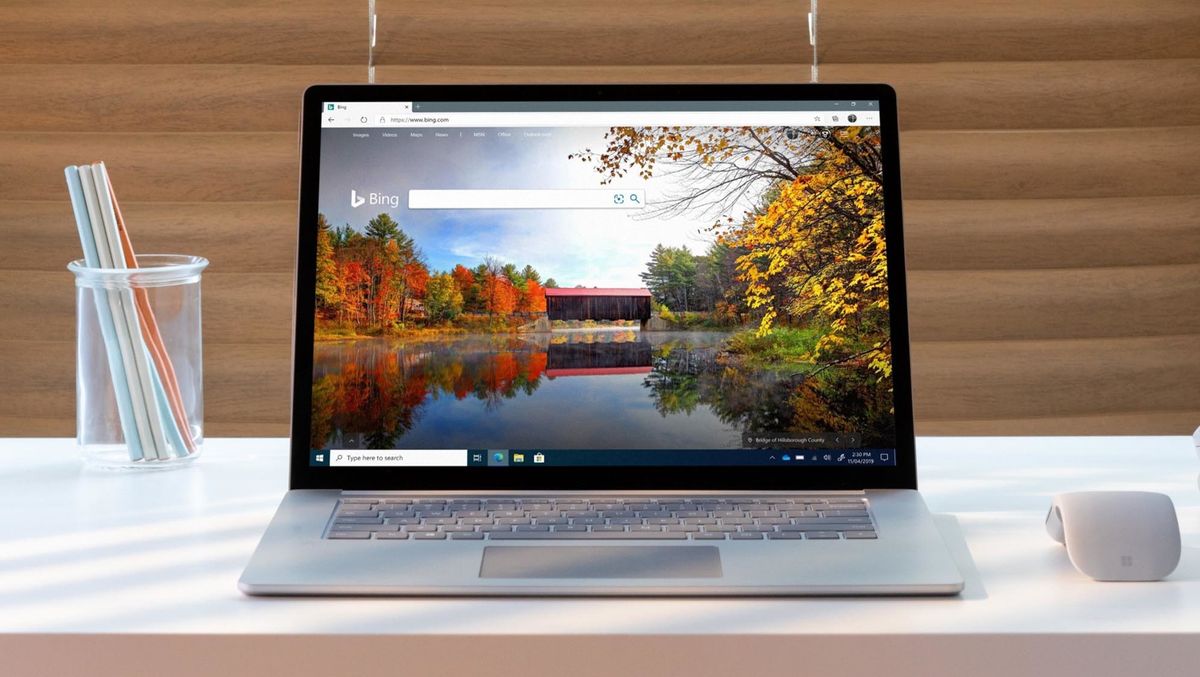 Microsoft is a market leader in many areas, but in the field of browsers and search, the company has long been in the shadow of Google.
On January 15, 2020, Microsoft will release a new version of the Edge browser, based on the same framework that Google uses in Chrome, namely open source Chromium. The date was announced today at the opening of Microsoft's Ignite conference in Orlando, Florida this week.
This allows Microsoft to spend less time implementing new web technologies and more on other technologies that can highlight Edge.
Hard to find
Microsoft has a significant advantage in the use of many other Microsoft products by corporate customers worldwide. Much of this is software solutions in which companies store internal data. While often modern solutions, much of the information is hard to come by.
In a video shared by Microsoft with parts of the press ahead of the Ignite conference, Yusuf Mehdi, Microsoft's head of modern life, research and devices, said many spend nearly 20 percent of their work hours searching for information on their employer's intranet. They know it exists, but not where it is. This is a full business day of the week. The numbers must come from a report by McKinsey & Company.
Microsoft now promises to provide search tools as good for unstructured data on its customers' intranet as on the Internet through Bing.
Bing
It will be a form of integration between Bing and Microsoft Search. It is also promised a plethora of connections to other products from Microsoft and other vendors, which should allow them to be searched with the same tool.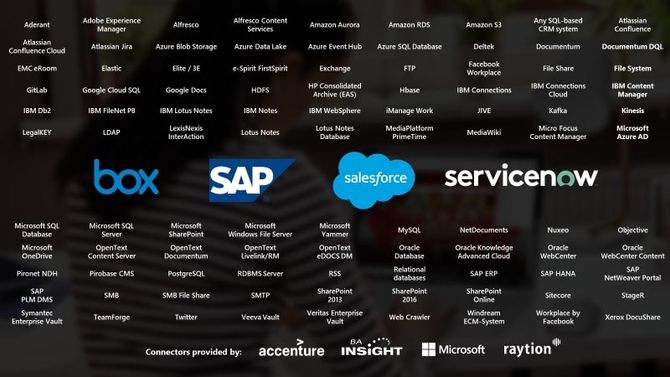 An important feature of future search functionality is the ability to search using natural language. For example, a question like "can I take my dog ​​to work?" It can be answered by consulting the employer's pet guidelines in the workplace, provided they are available and available through the survey tool.
Initially, as mentioned, this will only be available to Microsoft corporate customers, but Microsoft promises to open this technology to developers and consumers alike during the first half of 2020.
It was not yet clear whether this functionality requires the use of Edge or will work in other browsers as well.
chrome cooperation
As for the upcoming Edge release, Mehdi said it was eight months since the company announced its decision to base Chromium. During this time, Microsoft made over 1,600 contributions to the Chromium project, including accessibility for the disabled and window features.
"This benefits not only our products, but the entire community," said Mehdi.
He bragged about the collaboration that emerged between Google engineers and Microsoft, which he called successful.
"This is because they have a vision of how the web can be improved," said Mehdi.
He also pointed out that in the younger days of browsers, it was important for Microsoft to deliver Internet Explorer on a variety of platforms, including Mac, so far Edge was only available for the latest version of Windows. Now Microsoft is back to basics and will offer the new version of Edge for at least Windows 7 and higher, MacOS, Android, and iOS.
Releases will be disconnected from Windows updates and will be 4-6 weeks apart.
Tracking Protection
Obviously, it takes a lot for users of other browsers to choose something else. Many have been using their browser for several years and may have it as the most important tool on their PC, often carefully tailored to their own needs. For others, as long as web pages are working, it doesn't matter which browser they use.
There is a lot of talk about privacy on the web right now. This has led to a certain flourishing of browsers that have privacy and crawl locking as their main disadvantages. But Mehdi says at least some of them go too far in blocking cookies and tracking attempts so they can't view web pages correctly.
According to Mehdi, there is a contradiction between the desire for privacy and the fact that many still want the web to be personalized.
At Edge, users are given three different settings for crawl protection, one that is very basic, one that is very strict and one that must be balanced and ensure that the web still works for the user.
Microsoft must also have worked on Edge performance by combining the benefits of Chromium with its own innovations. During the Ignite conference, he said the new version should render web content twice as fast as today's Edge and Chrome.
Collections
Also new in the next edition of Edge is what is called Collections, where users can drag web content – for example, individual areas of a web page – to a collection area. This can be useful, for example, if you want to compare, for example, products, hotels or flights found on completely different websites.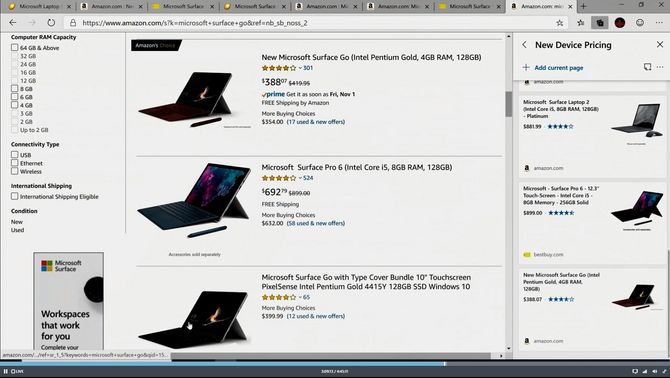 Collections can be shared with others and also exported to Word and Excel for additional analysis and collaboration.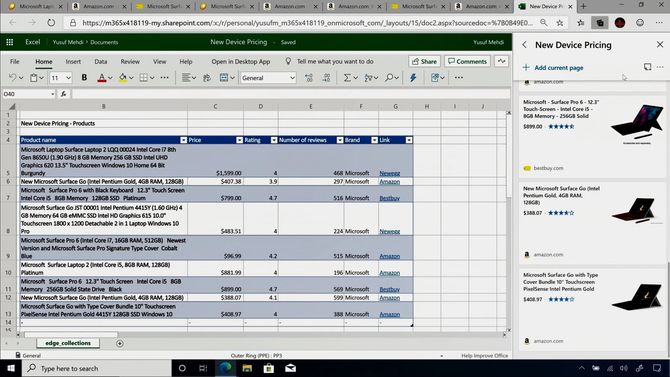 Also new in the next edition of Edge is the content that can be displayed when a user opens a new tab. This content may be based on Microsoft Graph information and provide the user with quick access to documents and other resources on the commercial intranet.
Microsoft also points out that Internet Explorer 11 is an integral part of the next version of Edge, so legacy non-Web-based web applications can still be used without having to change another browser.
The latest beta for the new Edge browser has been released today. It has version number 79 and is available on this page.