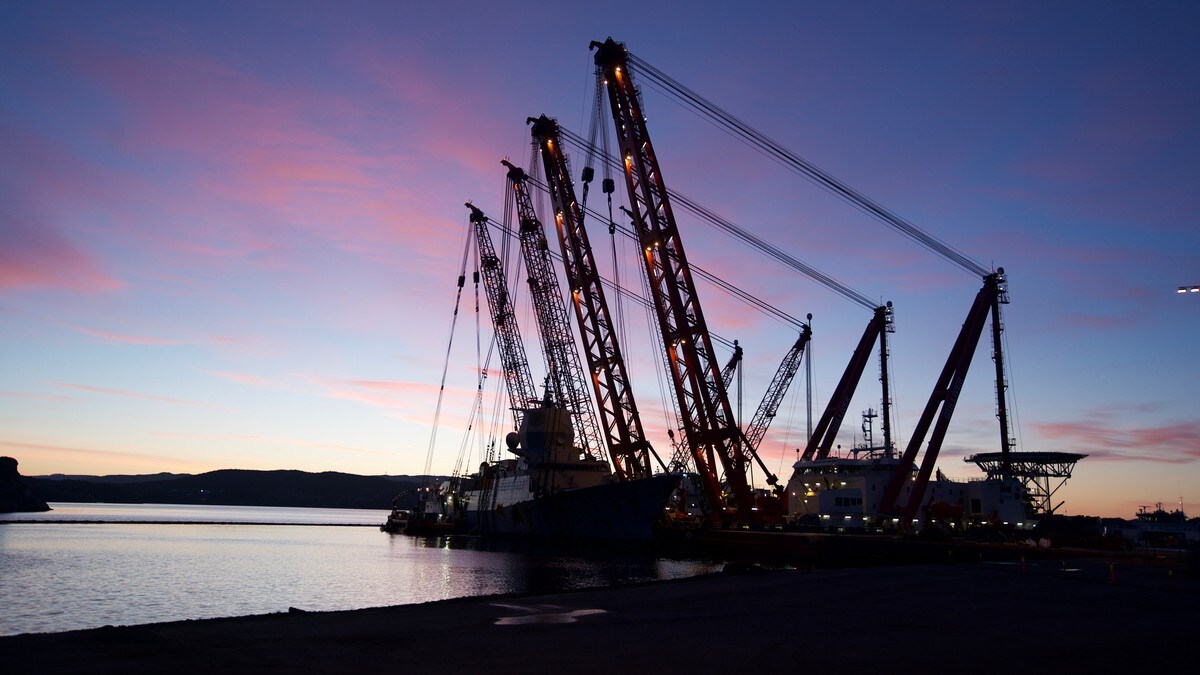 [ad_1]

Three and a half months after the collision in Hjeltefjorden, KNM 'Helge Ingstad' is finally on the surface of the water. Friday morning is just over five feet from the boat under water.
When a sufficient amount of water is pumped to this value is 4.8 meters, the ship will be placed on the barge which will transport it home to Haakonsvern.
"It will be incredibly strong when sailing on the quay at Haakonsvern. Now you work day and night since November 8. It has been incredibly painful to see her lie alone, and the more good she comes back, says Elisabeth Sandberg of Defense Materials.
Since the lifting operation on Thursday afternoon resumed after the move to Hanøytangen, the weight of the frigate has been reduced by 630 tonnes, Sandberg says.

Has health professionals nearby
More than 100 people on board during the shipwreck work move to pump the water.
– They are practicing this after the boat has crashed, and the feedback is that they do a great job. They are also grateful to be able to contribute, says Sandberg.
On board the "Gulliver," one of the frigate's two cranes, is an anesthesiologist, an anesthesia nurse, and an ambulance crew. Psychologist is also available if required.
Sandberg says the Armed Forces expect KNM "Helge Ingstad" to be formally created tomorrow, Saturday.
– We consider the vessel raised when it is safe in the barge and the chains are disconnected.

The barge in place Friday
Opening the hatches and doors inside the frigate, as well as the four holes made in the hull, means that the drainage of water until now has occurred naturally.
– The crew started at the top of the ship and went from room to room and checked where there is air and where there is water. Experts sit in "Gulliver" and keep a constant view of the ship's balance, and ensure that the water level is the same, from the inside out, says Sandberg.
As of Friday, more water should be pumped manually. During the afternoon, the barge will be in force during the frigate.
Water pumping also continues after that, before formal withdrawal is expected on Saturday.
Then the KNM "Helge Ingstad" is transported back to Haakonsvern.
"Our goal is to be back on Haakonsvern Sunday. Our work is not over, because then the ship's conservation begins, says Sandberg.
[ad_2]

Source link