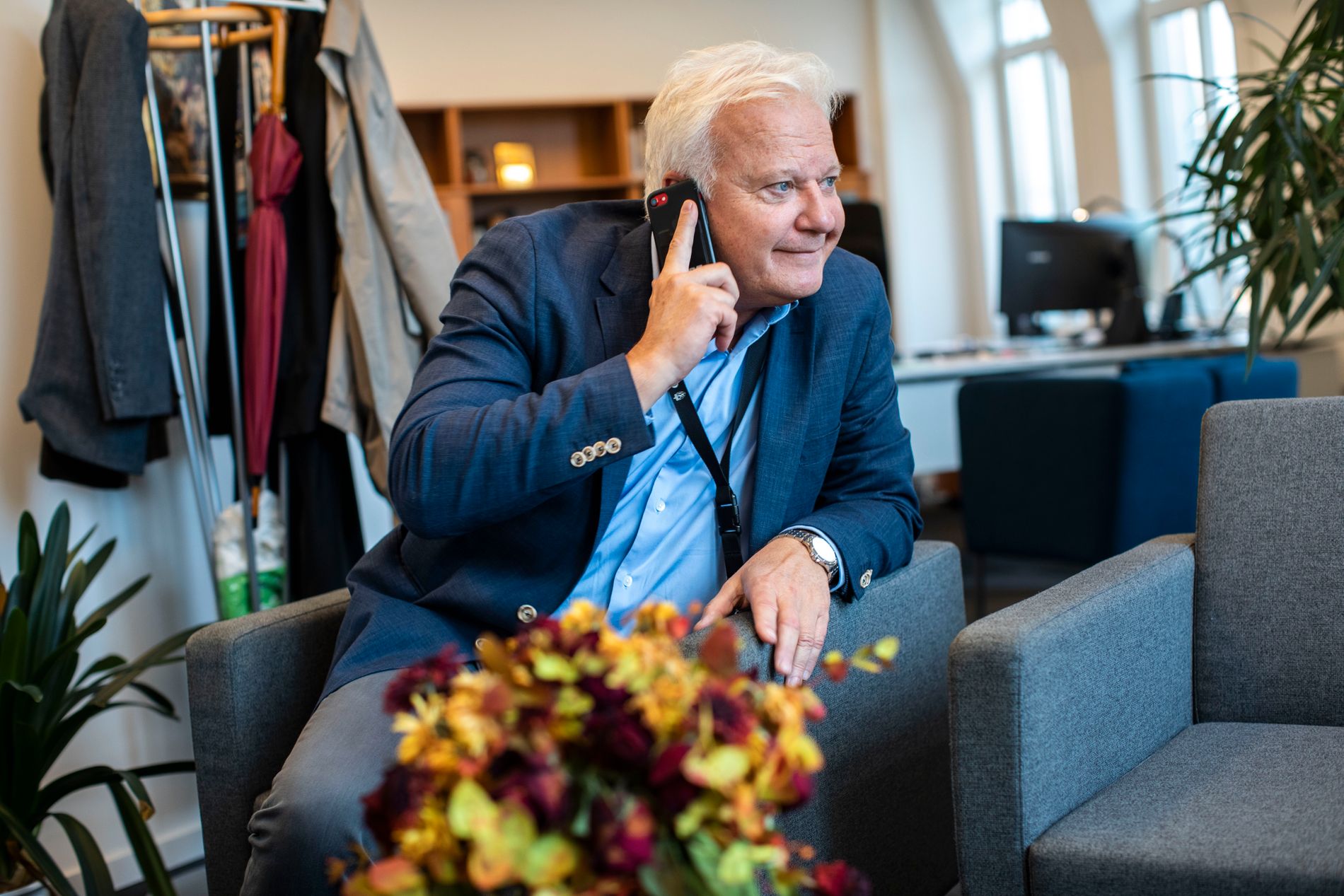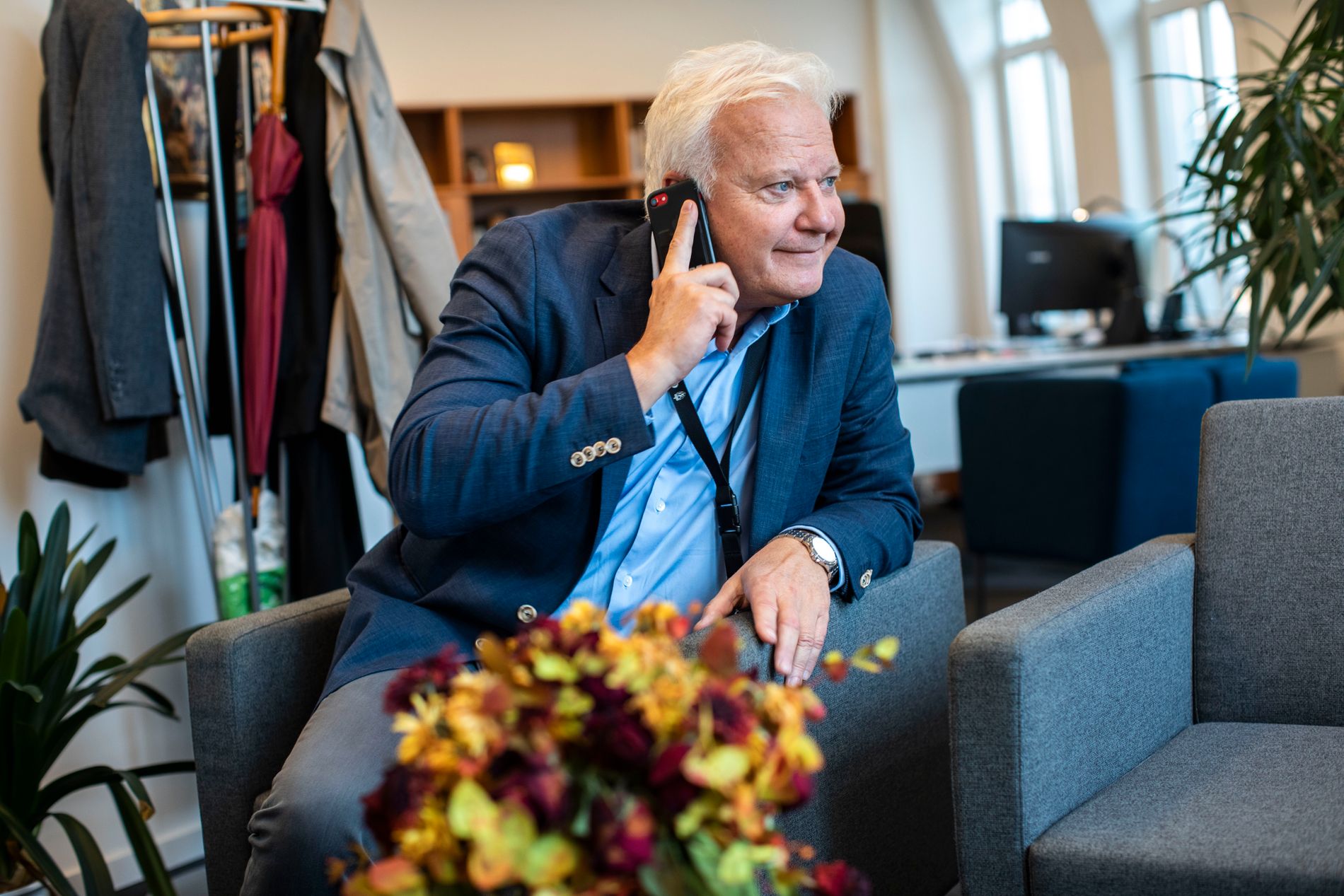 Just a week before becoming the country's new attorney general, Jørn Sigurd Maurud did not know that at least 48 people were innocently convicted of social security fraud. Then he received a notification on his cell phone.
"That people are convicted and imprisoned without being, I think it's the terror of all prosecutors." It is an unbelievable attack.
This is how new Attorney General Jørn Maurud (59) describes the NAV scandal that occurred last week.
Read too: You need to know this about the Nav scandal
But on Monday, he knew nothing about then-defiant Attorney General Tor-Aksel Busch, Labor and Social Affairs Minister Anniken Hauglie and NAV Director Sigrun Vågeng held a press conference to inform the Norwegian people about the issue.
– There was a news alert on Monday. So I was reasonably busy, so I noticed there was something about unfair convictions and that the NAV director regretted or something, Maurud tells VG.
First business day
On October 11, Jørn Sigurd Maurud, who since 2010 has held the position of public prosecutor for the Oslo Public Prosecution Service, was appointed new national prosecutor. The date of accession is today, Friday, November 1st.
When he meets VG on the first business day, he has a few days to understand the scope of the case. Only when he heard Dagsnytt 18 on Monday afternoon did he begin to see the big picture and was informed that Tor-Aksel Busch had attended the press conference.
"I met him the next day and was informed of his assessment of the situation. But it has evolved since then.
"Didn't you know about the NAV case before the news alert arrived?"
"No, I didn't," says Maurud.
– Did you find it strange?
– No, not strictly speaking. I had not yet joined as a prosecutor, so it was only natural that Busch would work that out. At that time I was still a public prosecutor in Oslo and had no role in the NAV case.
incompetent
Early in the interview, the new attorney general says he considers himself incompetent in the NAV case. It is the attorney general who can decide to resume these cases.
Maurud is cohabiting with Hanne Bjurstrøm. She is currently director of equal opportunities and discrimination.
Justice Minister Jøran Kallmyr (Frp) agrees with Maurud and said on Friday he considered the new attorney general incompetent.
Read too
VG's new national prosecutor: inhibited by NAV scandal over cohabitation
Due to Maurud's inability, there is a so-called "setteriks lawyer" who will handle the NAV case.
"I can't handle it simply," says Maurud.
"But overall – how shocked were you on a scale of one to ten when you heard about it?"
"It takes some time before you really understand what it is, and we don't know it yet." But I find that horrible. And it's so cool too! That no one has seen, there are all possible joints involved, says Maurud.
– Now, I think it's a lot of fighting over who was blamed for everyone involved in it.
"Terribly bad"
Maurud describes the NAV case as "terribly bad."
– People have you stuck, he says.
See the overview: These were hit
"Do you know if you now have an overview of all those who have been wrongfully convicted?"
"No, I don't know, and this is not a job I should go into, the Setterik attorney must handle." But I don't think you should say that – and I don't think that will happen anymore.
Read too
The European Social Security Scandal
He points out that there should be an outside investigation and that one of the interesting aspects of this is finding out if the understanding of the law changed in 2012 – or if it was something much earlier.
"Then we may have a much bigger problem, and maybe a lot of other things being discussed," he says.
Business Cooperation: Discount Codes
Source link