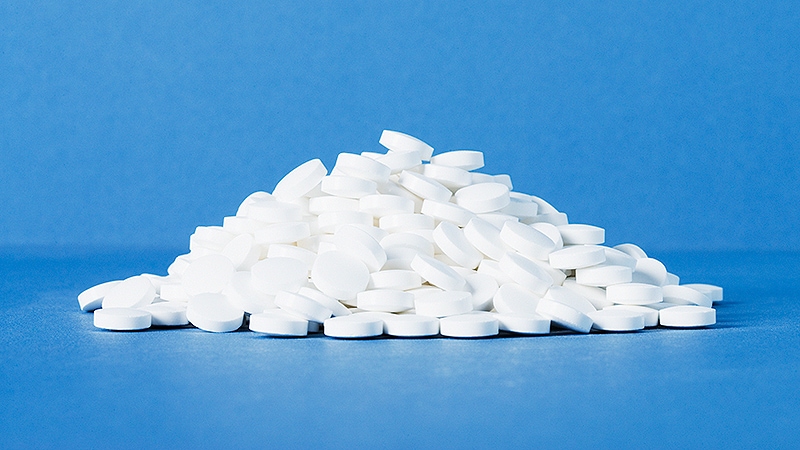 [ad_1]

Nearly half of primary care patients were prescribed antidepressants, bisphosphonates or proton pump inhibitors (PPIs) for longer than required, according to the results of a study published in Family Medicine Annals.
"Legacy prescription" refers to the prescription of medications for a longer period than is normally necessary to treat a condition. In the study, it was defined as a period of more than 3 months, but not indefinitely. The practice of prolonged prescription can contribute to "inadequate polypharmacy", the taking of multiple medications simultaneously.
The primary care setting is a legacy prescription source because it is the co-ordinating and custodial center for multiple morbidities, Dee Mangin, MBChB, DPH, FRNZCG, McMaster University in Ontario and the University of Otago in Christchurch, New Zealand. and colleagues write. They indicate that the legacy prescribes "a key clinical challenge for primary care."
Polypharmacy in general and the prescription of legacies in particular increase the risks of drug interactions as well as adverse reactions to individual drugs. Such effects include falling, malnutrition, and altered cognition. With more prescriptions to administer daily, patients may face compliance challenges and be at risk of jumping or taking extra doses. Older adults are more likely to have problems with multiple medications and contribute disproportionately to hospital admissions related to adverse drug reactions in Canada, the researchers write.
Previous studies have identified reliance on single disease guidelines in treating patients with multiple morbidities as a factor in polypharmacy, but legacy prescribing may also be a factor. To investigate this hypothesis, the researchers conducted a population-based retrospective cohort study using prospectively collected data from the McMaster University Sentinel and Information Collaboration Primary Care research network.
The analysis included 50,813 patients aged 18 years or over from 2010 to 2016. The database captured an economically diverse population living in and around Hamilton, Ontario.
For each of the three commonly prescribed classes of medications (antidepressants, bisphosphonates and PPIs), the researchers identified cases where the duration of the prescription exceeded the recommended treatment time using "conservative, evidence-based inclusion criteria."
For antidepressants, this meant including prescriptions for 15 months or more when drug treatment is recommended for 6 months after the resolution of an acute episode of mood. For bisphosphonates, the criterion was continuous prescription of more than 5.5 years, when treatment for osteoporosis is recommended for up to 5 years. For PPIs, the criterion was continuous prescription for more than 15 months, when less than 1 year is typically adequate.
The researchers calculated two "duration criteria" per patient and drug. The "sum duration" measured the sum of the difference in days between the start and stop dates for each drug per patient. The "initial and final duration" was the difference between the first start date and the last stopping date of each drug per patient.
After eliminating duplicate or overlapping prescriptions and considering discrepant patterns, such as short-term prescription for recurrence and time gaps without drug coverage (6 months or longer for PPIs and antidepressants and 1 year or longer for bisphosphonates), duration and initiation sum the duration of the stop emerged as the more accurate assessment of the legacy prescription than alone.
Overall, 11.4% (5806) of the 50,813 patients received legacy prescriptions. Of the total of 16,125 prescriptions for the three types of medication, 43% (6879) were considered as bequests and 44% (7167) were non-bequests.
The proportion of prescribed prescriptions per drug class was 46% (3766 out of 8119) for antidepressants, 14% (228 out of 1592) for bisphosphonates and 45% (2885 out of 6414) for PPIs.
The only association between the drugs was that 17% (969 of 5806) of the patients who received prescribed prescriptions received them for an antidepressant and an IBP. The researchers suggest that concomitant use may reflect a prescription "cascade of prescription" PPI to treat the gastrointestinal effects of a selective serotonin reuptake inhibitor. The use of one drug generates the use of another.
Legacy patients tend to be older, and more women than men have received antidepressants and / or bisphosphonates.
At the end of the study, significant proportions of patients were still taking the prescribed legacy medications: 61% antidepressants, 65% PPI and 77% bisphosphonates.
"Our findings suggest that legacy prescribing is prevalent, consistent among prescribers and can be a key contributor at the system level to inadequate polypharmacy," the researchers conclude. The identification of patients taking prescribed prescriptions presents "an opportunity for system-level intervention in primary care with tremendous potential benefit to patients."
One limitation of the study was the lack of consideration of specific details of patients, as circumstances that could have required unusual prescription patterns. In addition, the focus on prescribing rather than patient dispensation or compliance may have led to an overestimation of the duration of drug use.
The research was funded by the Pilot Research Project Fund, Department of Family Medicine, McMaster University. The authors did not disclose relevant financial relationships.
Ann Fam Med. Published online November 12, 2018.
For more news, join us on Facebook and Twitter
[ad_2]

Source link