[ad_1]

From the outside looking inside, the national obsession with Air New Zealand's security videos is something that borders on a cult. Like a Pom living on the Land of the Long White Cloud, it's just one of those things that can not translate.
Like chocolate fish or jandals (huh?), Excitement is something I can understand, but it would be difficult to explain to the uninitiated.
They are reliable great news here. However, on the other side of the world, most of the bad security videos are recorded. Air New Zealand's recent expedition to Antarctica, which caused so much controversy in Aotearoa, is one of those that are on the way to remain intact in the New Zealand film archives, having a quiet public speech beyond these shores.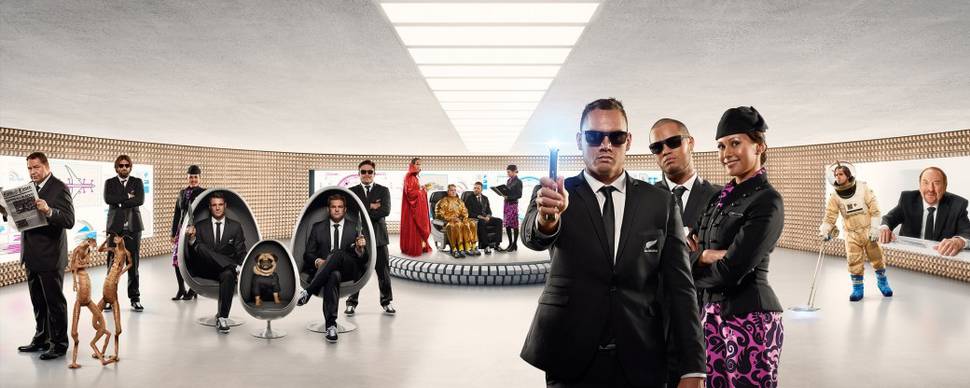 However, like an apocryphal moth flapping its wings, under the right conditions, these five-minute security shots can lead to a Twitter storm swallowing the globe.
The first time I saw an Air New Zealand security video was the Sir Peter Jackson Special, which replaced the flight crew by Tolkien's creatures in the & # 39; support position.
Fresh from warming up in the Lord of the Rings trilogy, was an easy reference point for pamphlets from around the world. Later, the much maligned Men in Black crossover with the All Blacks has become a personal favorite.
The script for almost all of these videos is read as a panic-stricken conversation for someone who first met a New Zealander. That is a scene that should be familiar to any Kiwi who has ever attended a party on board: "Oh yeah, you guys like rugby, right? … and elves?"
But then this is the magic of this medium in an international carrier of Kiwi, it is about gathering clumsy sometimes cultures.
He is less inclined to stereotypes and more toying with what people know before releasing them in the bottom of the waiariki. And if the rest of the world wants to imagine a nation of rugby players in picturesque Middle-earth, you will be the owner.
The videos obscure the boundaries between a little smart PR of an international airline and the formation of the national myth of New Zealand. For a little bit of advertising hidden in a five minute news video, it goes a long way.
Last year, the national carrier from New Zealand transported 15.95 million passengers to the Blighty field.
We assume that many of these seats are occupied by international passengers (not even most Jaffa jaffets were able to hit all those air miles). If all of these passengers sit down diligently in the pre-flight safety film – as you are bound to do – this makes Air New Zealand's security video one of the most significant on-screen events since the Taika Waititi Wildcat Hunt.
Where Air New Zealand led, others followed.
From lukewarm computer-made Lufthansa videos to the inexplicable production of bricks from Lego to Turkish Airlines, global carriers are opting for a touch of magic on the silver screen.
We even had BA call our friends, telling Michael Caine and Joanna Lumley to help find the exits in an emergency.
While some safety videos are bound to be more memorable than others, Air New Zealand has forever changed air travel.
[ad_2]

Source link