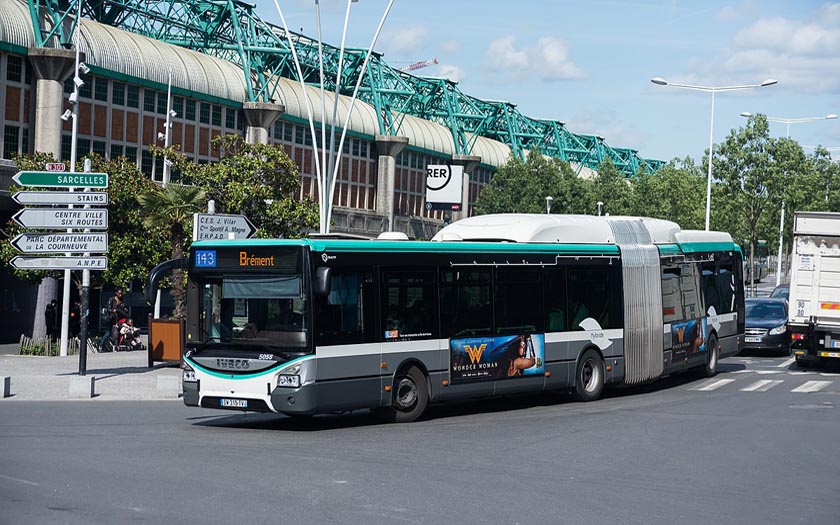 [ad_1]

RATP has received authorizations to launch several standalone public transport projects. Bus and coachless buses will run in Paris and Île-de-France.
RATP received the green light from the French Environment and Energy Agency (ADEME) to test three new tests of autonomous vehicles in Île-de-France, reports Obs. The buses and buses in question will not have drivers as such, but there will still be one driver ready to intervene in case of problems. Legislation still does not allow it, but as it evolves, RATP plans to run out of a reserve driver to switch to remote supervision. An operator will be responsible for several remote transport services.
RATP launches autonomous buses and buses in Paris and Île-de-France
In Paris, the autonomous buses will operate on a shared road on the left bank in the 13th arrondissement. An autonomous bus was already present at the Bois de Vincennes since November 2017, its journey will be extended to reach five kilometers. And in Saint-Rémy-lès-Chevreuse (Yvelines), another transport service without a driver will serve a car park near the RER station, as well as the communes located nearby. In addition, autonomous buses will run on line 393 (Val-de-Marne) before the end of 2019.
Read too: RATP: Samsung Galaxy smartphones now replace Navigo Passes and subway tickets
In the long term, RATP wants to make these alternative solutions reliable to strengthen the existing network. This is "To create new services, in addition to existing modes, not in place – we are not in the idea that the stand-alone vehicle will kill the bus or the RER"explains Mathieu Dunant, director of innovation at RATP. But in a few decades, it is not impossible for public transportation to be made up of more than autonomous vehicles, if the technology confirms its reliability.
[ad_2]

Source link