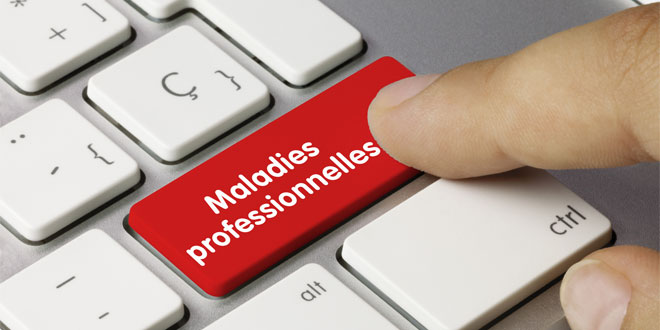 [ad_1]

Strengthen health and safety in work structures, develop knowledge and social dialogue … These are the main axes on which the future National Health and Safety Plan is based.
The goal is not only to reduce accidents in the workplace, but also to promote prevention culture. What is receiving more attention in this project is the extension of the regulations to the public service and the compulsory insurance against occupational diseases.
This coverage would be entrusted to the insurance companies, as is the case of the industrial accident. The idea would be to make the pricing of occupational accidents and diseases an incentive to prevention.
"We need to think with social partners, institutional actors and the Moroccan Federation of Insurance and Reinsurance Companies to give pricing all its role in prevention. How to modulate TA contributions / occupational diseases paid, sufficiently important and visible to be effective , according to the risks that the company's activity represents for the health and safety of employees?
Since 1927, insurance against the consequences of accidents at work and occupational diseases has been entrusted to insurance companies. "Morocco is one of the few countries where occupational accidents and occupational diseases are not considered as social security risks, giving a universal right to benefits in kind and in cash, but as a civil liability of the employer of third parties," underlines the Economic, Social and Environmental Council in its latest report on social protection in Morocco.
Moreover, the various reforms carried out did not lead to the generalization of schemes for the prevention of occupational accidents and weakened mechanisms for the prevention of risks of occupational diseases. Victims of occupational accidents and diseases should, in most cases, face lengthy, costly and complex administrative and contentious procedures. This, in the EESC's view, requires them to accept compensation which is not commensurate with the damage they have suffered.
Today, Morocco is ranked among the countries with the lowest rate in terms of percentage of the working population covered by occupational accident coverage: 39% versus 46.75% for the Mena region. An overvalued figure, according to the EESC, since the rate of the population with social security coverage does not exceed 40% while a significant part of the population declared to the CNSS does not have insurance against accidents at work and occupational diseases. Added to this is the lack of coverage in the public service.
An underestimate rate of loss

The numbers of the loss experience would be less than reality. The number of deaths from occupational accidents is estimated at 3,000 per year and the annual average number of reported work-related accidents is 41,304 in 2016 and 42,416 in 2017. According to the International Labor Organization, the risk of death in Morocco remains the highest in the Maghreb region and the Middle East. Only the construction sector would concentrate 10% of the claims.
Khadija MASMOUDI
[ad_2]

Source link