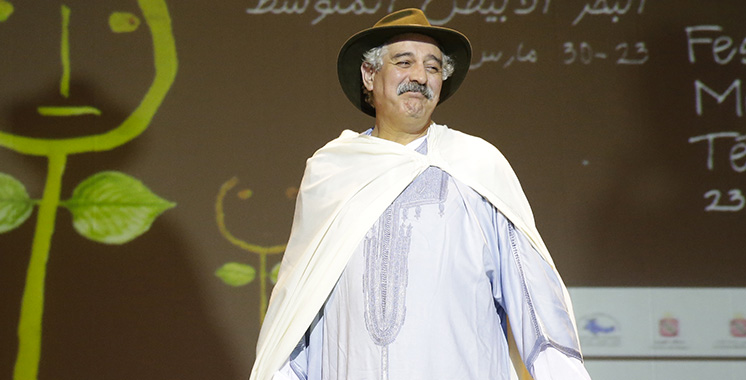 [ad_1]

Interview with Mohamed Choubi,ctor
In this interview, actor Mohamed Choubi talks about the tribute he received as part of the work of the 25th Tetouan Festival of Mediterranean Cinema (FCMT), as well as about his new roles in television and film.
ALM: What does it mean for you to be honored at this 25th festival?
Mohamed Choubi: I am surprised, but at the same time very honored to have received this tribute at FICMT. Because it is a great festival that continues, since its creation 33 years ago, to exist and mark the history of Mediterranean cinema. I can only be proud and very happy that this homage happened in Tetouan that I really like. It is a city of art and beauty that houses the oldest and first institute of fine arts in Morocco. Tetouan continues to impress with its Hispano-Moorish architectural style, traditional sewing, embroidery and typical recipes.
What is the contribution of this tribute to your career as an artist?
This homage is a new responsibility that I must take seriously and with great attention. I will never forget the warm and spontaneous welcome the public gave me on this occasion.
Now I need to work hard and study even more than before the proposals I receive to take part in new films. I think I will do my best and look for new roles to play and new topics to try to preserve the respect and love of my audience.
How do you explain your great dynamism in social networks?
I think social networking provides a forum for expressing yourself and communicating with others about social issues and others. I am very active on Facebook that I find more practical. I try to share my views on different topics with others and vice versa. We differ in our positions, but each of us shows, in our own way, our sense of citizenship that is not given to everyone. We need to learn to live in a plural society with people of different backgrounds, according to the rules that govern our common social life.
What are your new releases on television and in the movies?
The public will see me playing the great actor and friend Mohamed Khouyi in two television series, scheduled for Ramadan. The story of the debut, titled "Madani," by Youssef Britel, will be drawn from ancient tales, some of which are known to the public. On this occasion, we will wear traditional clothing from the period mentioned in each of the four episodes. In the sitcom "Ahlam city", by Mourad El Khaoudi, I play the role of a father who comes from the city to live in a village. He comes into conflict with a peasant whose character is played by Mohamed Khouyi. The public will find me in another new role in Mohamed El Younsi's "Coup du destin", which will be released in theaters after the month of Ramadan.
What role do you regret playing and what do you dream of playing in the future?
I really like everything I do as an actor. That's why I take all my time to choose my roles in any film I'm in. However, I was not satisfied with my interpretation of certain characters after the editing of the films. On the other hand, I dream of incorporating the role of the painter Jilali Gharbaoui who, despite his international fame, died alone on a bench in Paris.
[ad_2]

Source link