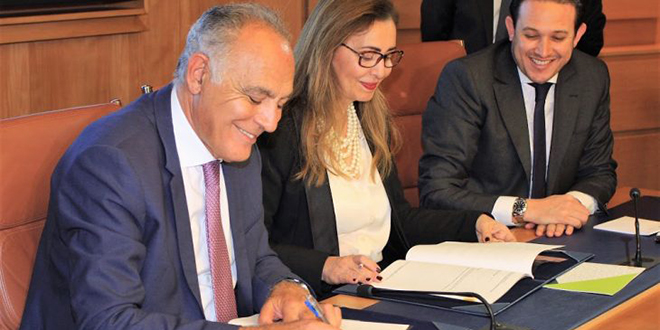 [ad_1]

The African Development Bank Group and the General Business Confederation of Morocco (CGEM) signed a $ 560,000 grant agreement to strengthen the role of the Moroccan private sector in the dynamics of Kingdom integration in Morocco. continent. The first of its kind on the continent, the main objective of this partnership is to actively support the development of Moroccan companies in sub-Saharan Africa.
Funded through the Technical Assistance Fund for Medium-Income Countries (TAF-PRI), it will develop a mapping of intra-African trade and economic exchanges and will organize an international forum dedicated to small and medium-sized enterprises (SMEs) . "The role of the Moroccan private sector in the African integration process is important. We are pleased to join forces with the MEGC to strengthen South-South cooperation," said Leila Farah Mokaddem, Resident Representative of the African Development Bank in Morocco.
. "We welcome the quality of cooperation between the two institutions," said CGEM president Salaheddine Mezouar.
The second largest African investor in the continent, Morocco, during the period 2013-2017, concentrated around 80% of its foreign direct investment in Africa, with a total value of almost US $ 3.7 billion.
[ad_2]

Source link