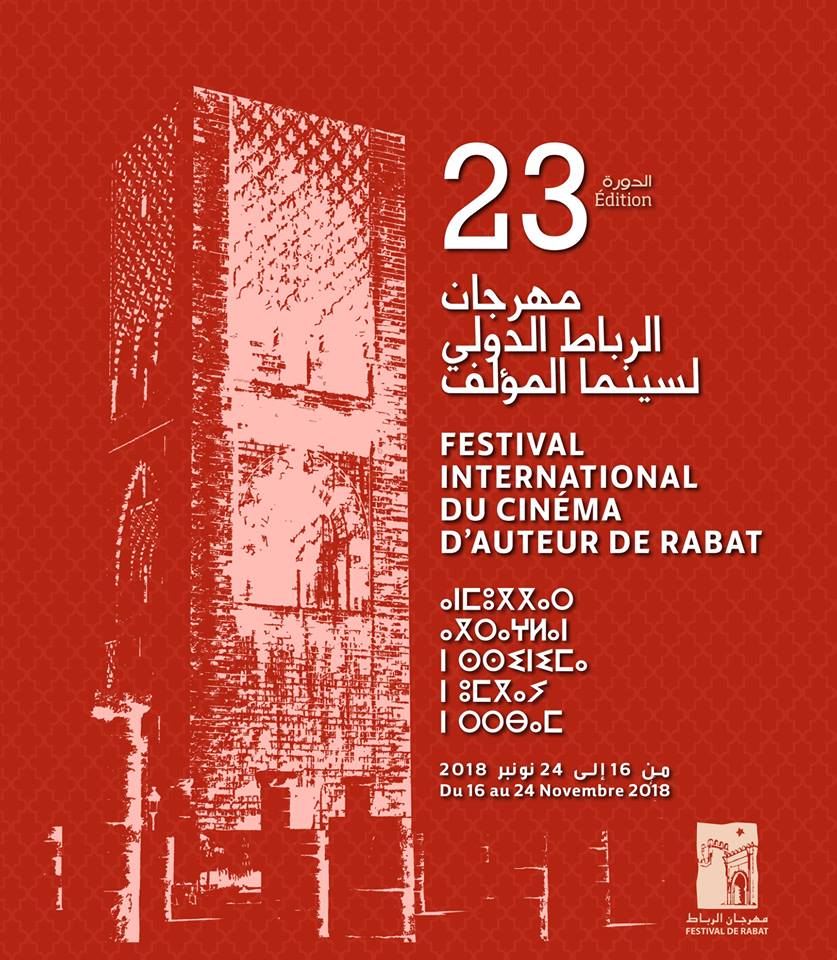 More than 70 film productions will be screened at the 23rd Rabat International Film Festival, which will feature 14 films in the official competition. The opening ceremony of this event, organized by the Association of the International Festival of Culture and Arts of Rabat with Lebanon as guest of honor, took place on Friday evening at the Mohammed V National Theater. the official competition is "Youtopia" by Italian director Berardo Carboni, "Resurrection" by Kristof Hoornaert (Berlgique), "Good morning" by Franco-Lebanese Bahij Hojeij, "Namme", directed by Zaza Khalvashi (Georgia) Volcano "of the Serbian. Roman Bondarchuk and "Weldi" by the Tunisian Mohamed Ben Attia. It is also "The Journey" by Iraqi Mohamed Al Daradji, "Amir" by Nima Eghlima (Iran), "El autor" by Spanish Martin Guenca, "The Sleeping Duval" by Frenchman Manuel Sanchez "," Nadira "by Kamal Kamal ), "Solo" by Abdellatif Abdelhamid (Syria), "Write on the snow" by Palestinian Rashid Masharawi and "Laaziza" by Mohcine Besri (Morocco).
The opening of the festival was marked by a tribute to the Moroccan actress Fatima Harrandi (Raouia) in recognition of her brilliant artistic career. A vibrant tribute was also paid to the Egyptian actor Mahmoud Hemida as well as the American filmmaker of Ethiopian origin Haile Gerima. At the same time, the president of the Association of the International Festival of Culture and Arts of Rabat, Abdelhaq Mantrach, highlighted the role of the seventh art in cultural diplomacy, noting that cinema "reduces distances, disputes borders and erases stereotyped images." He also said that this edition will be marked by the screening of films by Moroccan directors residing overseas, able to accompany their cinematographic creations as a Moroccan cultural and artistic product. The actress Fatima Harrandi, in turn, declared herself delighted and moved by the tribute he was given, saying that it is in his eyes a gesture of deep symbolic recognition.
The jury of the festival, chaired by filmmaker and film teacher Haile Gerima, is composed of professor of psychology Rose-Marie Chahine (Lebanon), painter Hassan Bourkia (Morocco), researcher in philosophy Manuela Paschi (Italy), director David Pierre Fila (France-Congo), journalist Cathrine Ruelle (France) and journalist and filmmaker Lidia Peralta Garcia (Spain).
At the end of this inaugural ceremony, the Japanese film "Une affaire de famille", which won the Palme d'Or at the Cannes Film Festival, was screened by Hirokazu Kore-Eda.
Source link