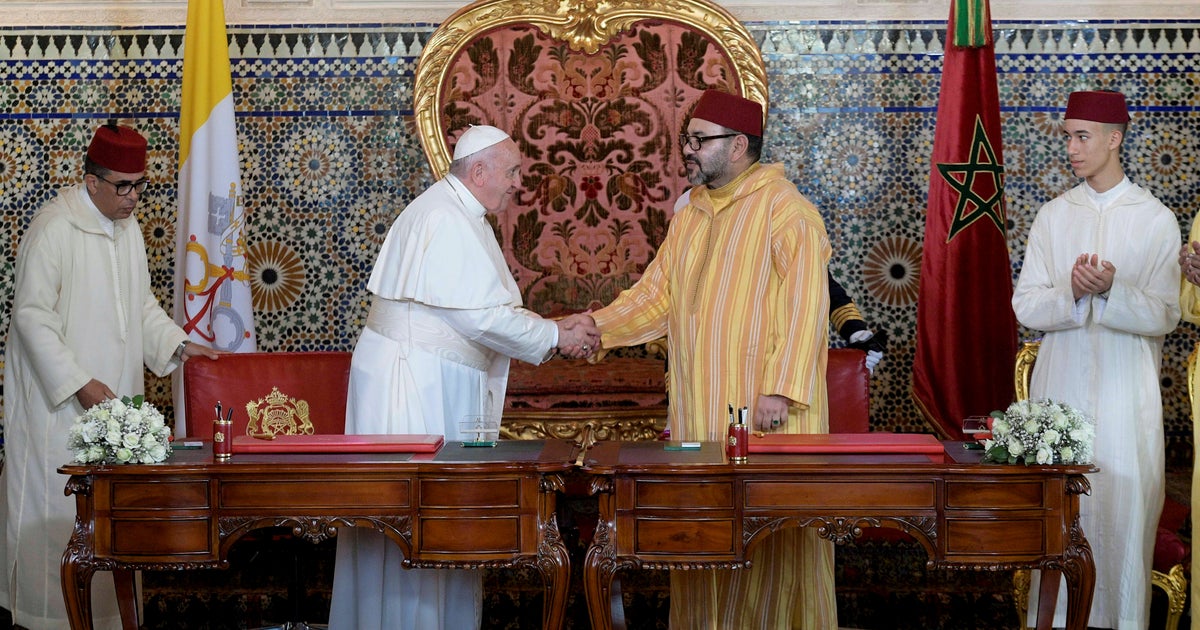 [ad_1]

INTERNATIONAL – On this Saturday, March 30, the first day of the official visit of Pope Francis to Morocco, the Vatican leader met King Mohammed VI. During this meeting, where they were accompanied by Prince Moulay El Hassan and Prince Moulay Rachid, the two rulers shared and signed a joint appeal for the city of Jerusalem / Al Quds, recalling "its spiritual significance and its special vocation as a city." of peace. "An initiative welcomed by the United Nations and the European Union.
For the United Nations, the call from Al Quds "is in line with what the Secretary-General has repeatedly said, that Jerusalem is sacred to Jews, Christians and Muslims, and that this character must be preserved," said Stéphane Dujarric, door – spokesman for the UN chief, during his daily press conference at the United Nations.
The European Union also joins the call of Pope Francis and King Mohammed VI. "It recognizes the special importance of the holy sites of Jerusalem for the three monotheistic religions and firmly believes that the status quo established in 1967 must be maintained in accordance with prior agreements," one of its spokesmen said in a statement. in the MAP.
In the Call of Al Quds, the Moroccan ruler and Pope Francis emphasized the need to preserve this holy city as a common patrimony of humanity and, above all, for the faithful of the three monotheistic religions as a meeting place. and a symbol of peaceful coexistence, where mutual respect and dialogue are cultivated. They called for respect for "the freedom of access to the faithful of the three monotheistic religions and the right of each to carry out their own worship, so that in Jerusalem / Al Quds Acharif rises, from their faithful, prayer to God, Creator of everything, for a future of peace and brotherhood on earth. "
[ad_2]

Source link