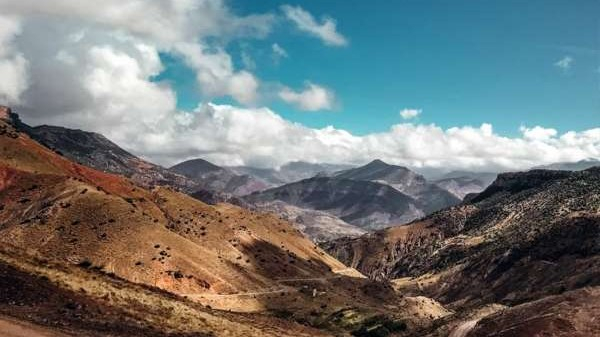 – Cloudy formations in the morning and evening on the northern and central plains.
– Stable weather with clear to slightly cloudy skies across the Kingdom.
– Cool climate in the morning and the following night on the reliefs and mountains.
– The sky is often cloudy the following night with rain or showers over Tangérois, Loukkos and western Rif.
– North wind quite strong on the south coast, weak to moderate from south over the southeast and south from the east, from west over the Tangérois and variable north sector elsewhere.
– Minimum temperatures around 04/09 ° C in the reliefs, phosphate plateaus and Oulmès, high east plateaus and southeast slopes, 10/16 ° C in Saiss, north of the 'East, the plains west of the Atlas, the north, center and southeast and 16/22 ° C over southern provinces.
– Maximum temperatures around 18/24 ° C in the reliefs, on the Mediterranean coast, in the Saiss, in Tangérois, Oulmès, in the East and near the north and center coasts, 24/30 ° C in the phosphate plateaus, the Moulouya valley, the inland plains, Souss, the southeast and north of the Southern Provinces and 31/37 ° C in the extreme south.
– Slightly agitated for rough seas over the Mediterranean, slightly agitated for agitated in the Strait, agitated for strong between Dakhla and Lagouira and slightly agitated for agitated elsewhere becoming agitated for strong at night.