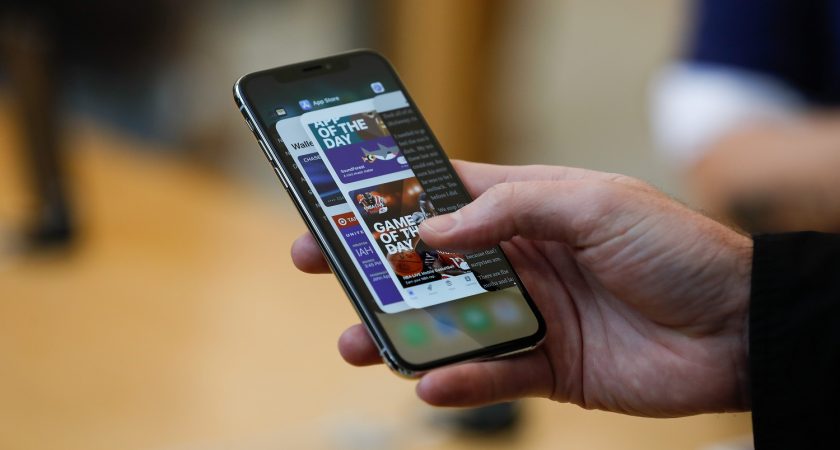 To keep up with consumer expectations, the offerings evolve. The rates for high data-consuming subscriptions fell between 2018 and 2019, according to the statistical service and clock markets of the Luxembourg Institute of Regulation (ILR).
On Friday morning, the Luxembourg Regulatory Institute (ILR) presented a study on the tariffs of telecommunications services in the country, both mobile internet and fixed Internet. First observation accompanying the advent of mobile Internet, data consumption experienced a strong increase of 20.4% over the year 2017. In addition, the trend of consumers is to move towards the many data included in the phone subscription .
"We have found that, in general, the volume of data consumed is increasing and that the prices of the" high profile "offers for those who choose to signatures with a lot of data tend to fall. to remain stable, "said Luc Tapella, director of the IRL. In other words, telephony operators clearly understand that users are attracted to offers with a large number of data, which makes "big" signatures more interesting than "small" signatures from a quantitative point of view. -The price.
Five consumption profiles
The ILR differentiated five consumption profiles in terms of mobile offer. In Luxembourg, the majority of users are in the "P3" profile, that is, with consumption considered high by the ILR, ie 400 minutes of call, 60 minutes of international call, 500 SMS and 2,5 Gb of mobile internet.
ILR has identified ten offers from telecommunications providers that can meet the needs of "P3" profiles. As a result, the average monthly cost of these offers is € 27.65 and the cheapest offer between them is € 17 per month. As a comparison, it is expected that a low-power profile of mobile communications, known as "P1", will increase with an average monthly cost of 15.94 euros (the cheapest offer being 10 euros), while an intensive usage profile of mobile communication, called "P5", will pay a monthly bill of € 43.22 on average or € 37 per month for the cheapest offer on the market. Note that the prices quoted in the study do not take into account the financing of a smartphone or any insurance and other services that carriers can sell with signatures.
Between 10 and 72 euros per month
To summarize, currently a cell phone subscription costs in Luxembourg between 10 euros per month for the cheapest offer and 72 euros for the most expensive offer. But Luc Tapella wanted to remember that the choice of a signature should be made according to their needs and that, often, consumers have an inadequate supply for their use. "It's interesting to see that consumers are turning to high-end deals when they do not need that much. Sometimes it's financially preferable to accept a lower telecommunications offer and pay an occasional undue payment than to pay for a more expensive and expensive subscription "warned the ILR director.
In summary, sometimes it is better to pay once or twice for the package than to pay a more expensive subscription year-round. As regards fixed telecommunications, an Internet subscription (100 Mbps) costs, on average, 53.41 euros per month, while a triple play package ("internet + fixed line + TV") costs on average 85.44 euros a month. Once again, Luc Tapella pointed out that it was "in the interest of the consumer to take note of the offers offered by various fixed internet service providers and to compare them to select what best suits their consumption needs." Also according to the ILR, comparing the various offers available in the market, especially in packaging, it is possible to save up to 385 euros per year.
Jeremy Zabatta
IN FIGURES
568,000 This is the number of mobile internet users in Luxembourg, an increase of 10.5%. Note that the number of SIM cards is 2.1% year on year.
225,300 This is the number of fixed Internet accesses in 2018, an increase of 4.5% in one year, while the number of fixed telephone connections decreased slightly by 0.7% in one year.
575.6 Total telecommunications revenues, excluding taxes, increased in 2018, as in 2017, by 2.3% to 575.6 million euros.
25.2 The average monthly income per user (ARPU) is 25.2 euros per month for mobile services, a slight increase of 0.8% in one year. Fixed service ARPU amounts to 84.3 euros per month, a decrease of 1.3% over one year.
80.6 In 2018, investments fell sharply to € 80.6 million, down 22.6% from the previous year. The reason for this decline is that there were no major technological changes in 2018, as was the case with the transition from 3G to 4G. In figures
window.___gcfg = {lang: 'en-US'};
(function(w, d, s) {
function go(){
var js, fjs = d.getElementsByTagName(s)[0], load = function(url, id) {
if (d.getElementById(id)) {return;}
js = d.createElement(s); js.src = url; js.id = id;
fjs.parentNode.insertBefore(js, fjs);
};
load('//connect.facebook.net/en/all.js#xfbml=1', 'fbjssdk');
load('https://apis.google.com/js/plusone.js', 'gplus1js');
load('//platform.twitter.com/widgets.js', 'tweetjs');
}
if (w.addEventListener) { w.addEventListener("load", go, false); }
else if (w.attachEvent) { w.attachEvent("onload",go); }
}(window, document, 'script'));
window.___gcfg = {lang: 'en-US'};
(function(w, d, s) {
function go(){
var js, fjs = d.getElementsByTagName(s)[0], load = function(url, id) {
if (d.getElementById(id)) {return;}
js = d.createElement(s); js.src = url; js.id = id;
fjs.parentNode.insertBefore(js, fjs);
};
load('//connect.facebook.net/en/all.js#xfbml=1', 'fbjssdk');
load('https://apis.google.com/js/plusone.js', 'gplus1js');
load('//platform.twitter.com/widgets.js', 'tweetjs');
}
if (w.addEventListener) { w.addEventListener("load", go, false); }
else if (w.attachEvent) { w.attachEvent("onload",go); }
}(window, document, 'script'));