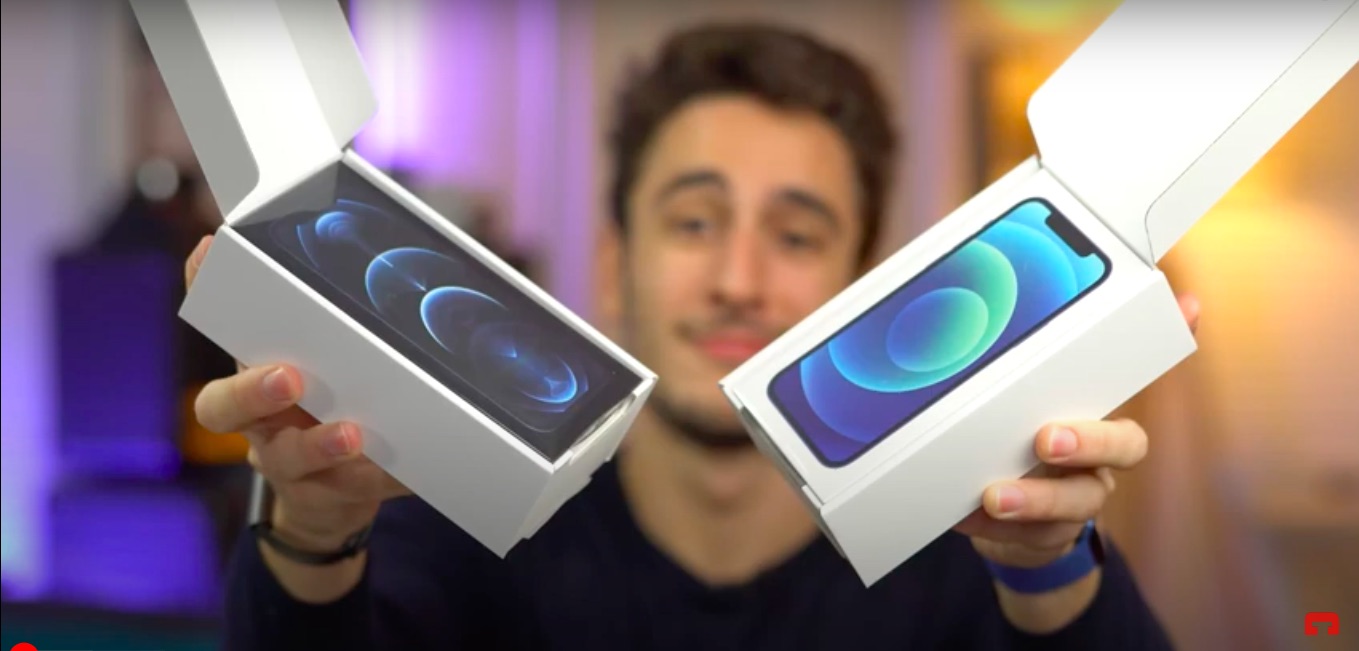 Apple should respect the law and include your EarPods in the new iPhones in France, but this is not a problem, but the way you do it.

Instead of inventing a package with all the necessary items, the company duplicates the garbage with boxes, one for each item.

The company promised to reduce carbon dioxide emissions by 75% by 2030.
When Apple unveiled its new smartphone family: the iPhone Mini, iPhone 12, iPhone 12 Pro and 12 Pro Max, at an event that attracts worldwide attention each year, attention turned to the nearly 40,000 pesos that its smartphone it costs more sophisticated, but not just because the price is huge for the average salary in Mexico, but because it doesn't include a charger or headphones.
The least you can expect from a phone of this price is to bring a charger and headphones, as all brands include, but the Cupertino Giant justifies its decision with smaller boxes, supposedly to cause less impact on the environment.
Apple says it has a reason to stop including headphones and chargers, and not only on the iPhone 12, but also on the iPhone 11, iPhone XR and iPhone SE, which would be because it plans to reduce the environmental impact that its devices generate, making smaller boxes and increasing the number of phone shipments, while reducing carbon emissions.
However, What he vowed to destroy is exactly what he's doing in France. In that country, by law, it is necessary to include hearing aids: "every smartphone must include a hands-free kit, or headset, to protect children under 14 years of age from electromagnetic radiation". Otherwise, companies may face a fine of up to 350 thousand euros.
In fact, we had already reported that in in this country, Apple includes hearing aids on your iPhone by law and that on the Apple page in France, the new iPhone 12 contains a USB-C cable for Lightning and its EarPods, although it no longer has a charger, but so far it is known that the company is more contaminated because it gives the iPhone in one box and the accessories in another.
I recommend youLet us:
Youtube channel TheiCollecton shows how Cupertino Giant is delivering its products and that even with EarPods, the price of French iPhones does not change. That's it: EarPods are offered in France if you buy an iPhone.
In the rest of the world, consumers must overpay for headphones and chargers, generating higher profits for Apple, without fully fulfilling their oath not to pollute excessively, since the double box in France is exactly the opposite of what he had promised.
The Cupertino giant informed your plan to get it carbon neutrality throughout its production line, in the life cycle of its products and in its operation for 2030.
This means for companies and consumers a change in materials, costs and production times. The company said it would reduce carbon dioxide emissions by 75% by 2030 and develop innovative solutions to eliminate the remaining 25%.
Source link