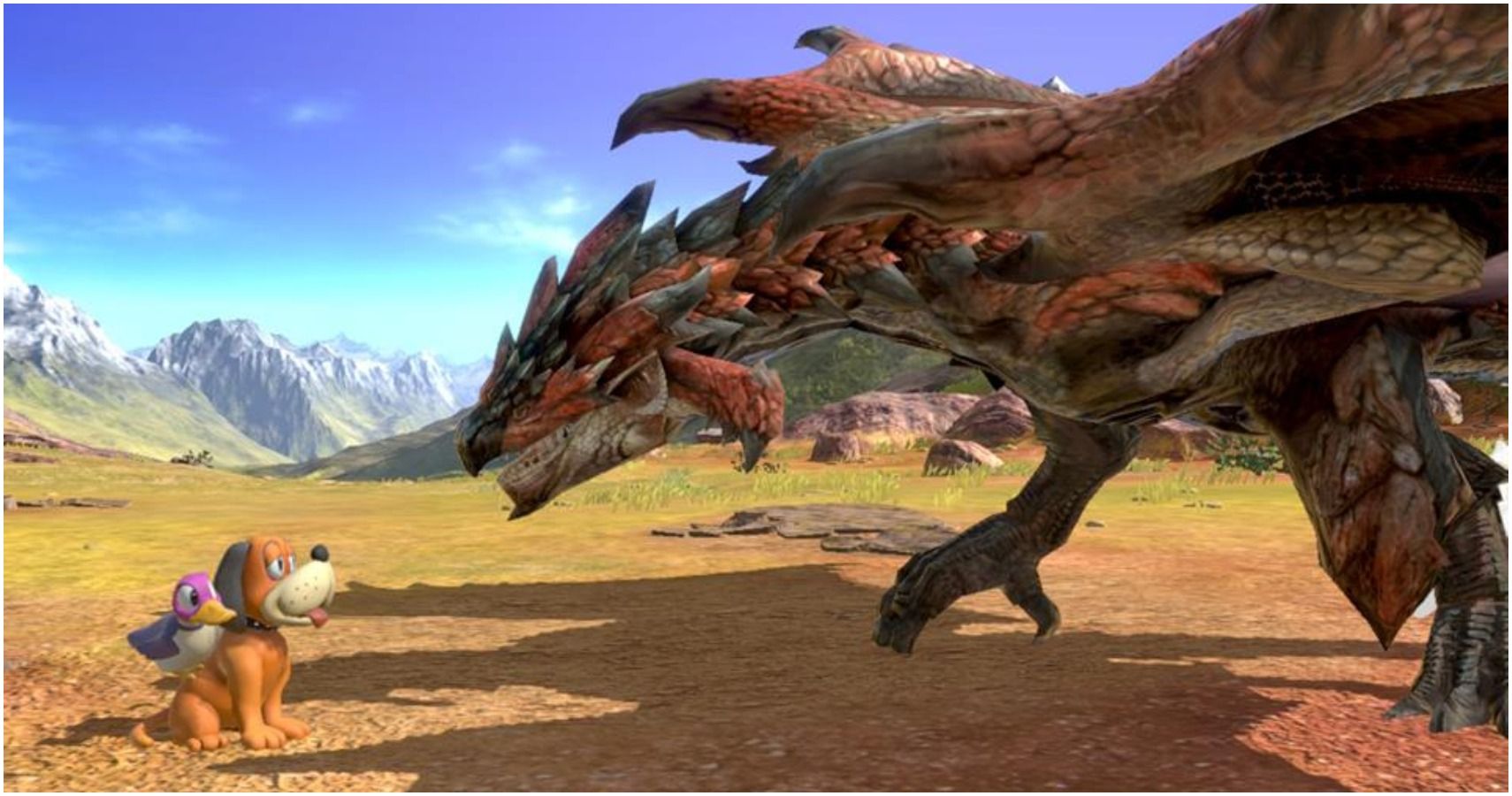 [ad_1]

When you ask someone what their game of the year is, they usually give you only one name. It seems like the people behind Famitsu magazine are not as decisive as they gave the Game of the Year award to two different games during the 2018 Famitsu Awards – Monster hunter and Super Smash Bros. Ultimate. (by. Nintendo All)
Famitsu is a highly respected Japanese game publication that is notorious for always giving a perfect 40/40 score to a handful of games, some of which may seem surprising, such as Nintendogs and Final Fantasy XIII-2. In the last years, Famitsu held an awards ceremony that is broadcast online to honor the best games and developers of the last twelve months.
Related: A glimpse of Joker Persona 5 for Ultimate was leaked by Best Buy
The 2018 Famitsu Awards concluded and Super Smash Bros. Ultimate and Monster hunter both won the Game of the Year award. It is worth mentioning that Monster hunter actually received a higher revision score in Famitsu magazine, since it received a near perfect 39/40, while Super Smash Bros. Ultimate received only a 38/40.
Masahiro Sakurai won the MVP award, which may have been motivated by the fact that he wrote a regular column for Famitsu. He participated in the Famitsu Prize to accept his honors and even mentioned the fact that Joker would come Super Smash Bros. Ultimate soon, although he neglected to mention a date. (by. Go to nintendo)
The entire schedule of the winners can be seen below.
Game of the year
– Monster Hunter: World (Capcom) Super Smash Bros. Ultimate (Nintendo)
Excellence Award
– Octopus Traveler (Square Enix) – God of War (Sony) – Judgment (SEGA) – Super Smash Bros. Ultimate (Nintendo) – Detroit: Become Human (Sony) – Dragon Quest Builders 2 (Square Enix) – Destination / Grand Order (Project FGO) – Fortnite (Epic Games) – Pokemon: Come on, Pikachu / Eevee (The Pokemon Company / Nintendo) – The Marvel Spider-Man (Sony) – Monster Hunter: World (Capcom) Red Dead Redemption 2 (Rockstar Games)
Rookie Award
– Octopus Traveler (Square Enix) – Detroit: Become Human (Sony)
Favorite App Award
– LINE: Disney Tsum Tsum (LINE)
Special Award
– Astro Bot: Rescue Mission (Sony)
Best Character Award
– Kirby (Kirby Series)
Best Game Music Award
– Octopus Traveler (Square Enix)
Best Game Creator Award
– Capcom
MVP Award
– Masahiro Sakurai (Sora)
Shroud vs. Dr Disrespect, Explained
[ad_2]

Source link