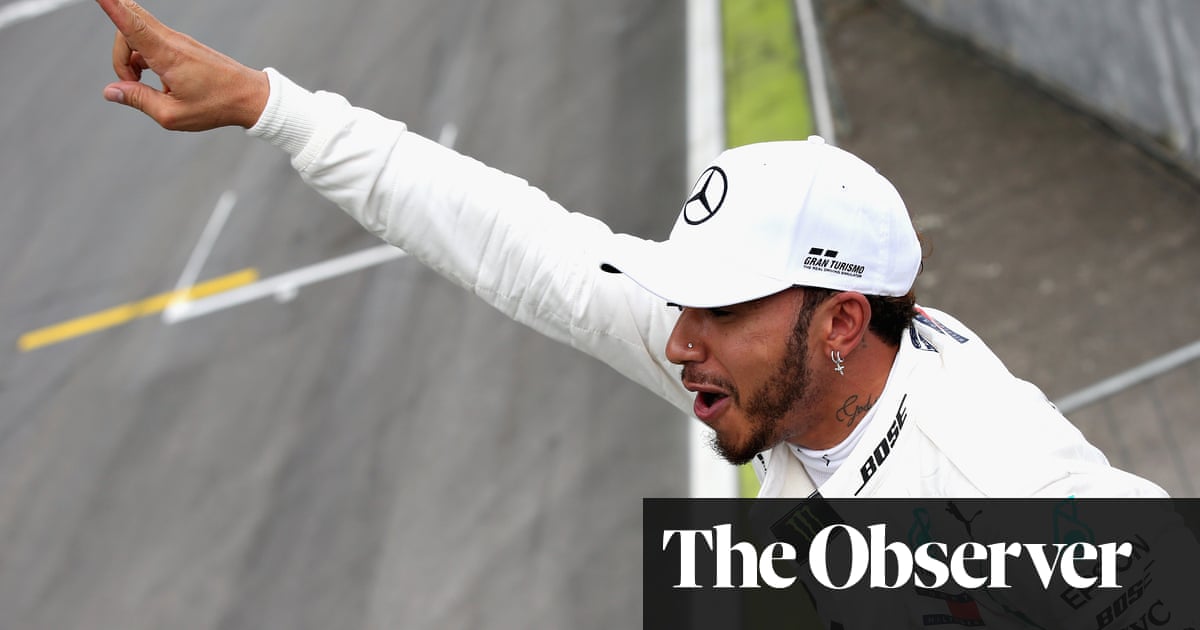 [ad_1]

Having sealed his fifth title in the last meeting, Lewis Hamilton followed him with another statement of authority by taking pole for the Brazilian Grand Prix with a unique lap at Interlagos. Sebastian Vettel at Ferrari was in second, but faces a potential penalty that may cost him his place. Hamilton's team-mate Valtteri Bottas was third.
Hamilton made two sparkling laps in the final session, none of which could be matched and he took pole with a record time of 1min 7,281s.
He was almost 10th ahead of Vettel, whose position remains on the scales and was referred to the commissioners after he did not turn off the engine when boarding the balance during the second quarter, damaging the device. Vettel made a point of finishing the process as soon as possible for a ride before the rain became heavier, but now he could be disqualified from qualifying. "They should not call us when conditions are changing like this, it's unfair to call us," he said.
Hamilton may also be sanctioned after he may be considered striker Sergey Sirotkin at Williams, but the administrators have yet to announce any investigation.
Having secured his fifth title in the last round in Mexico in a race where Mercedes was out of pace, Hamilton's 10th pole of the season is a strong return to form and the 100th Mercedes. It's his 80th career pole, his third at the Autodromo José Carlos Pace, and just as the title has already been decided, there are still unfinished business for the British rider.
Mercedes still need to win the constructors' championship and Hamilton clearly wants to make sure the team does. They are 55 points ahead of Ferrari, with 86 available in the last two races. Ferrari must overcome Mercedes by 13 points to take the fight to the final round in Abu Dhabi.
If Mercedes secures the title, it will have matched the record of five consecutive championships of drivers and constructors of Ferrari, which reached with Michael Schumacher between 2000 and 2004.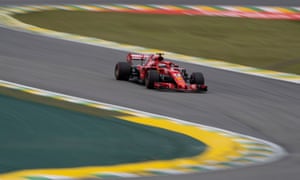 For Hamilton on a personal level, he will also want to convert to pole in a win. He took the flag only once before in Brazil and never won a race after winning the championship in any of his previous four seasons. There is also a remarkable number of batting to protect. Between 2014 and 2017 he has averaged 10 wins per season and this year he has nine.
With Mercedes having fought in Mexico, they re-formed over the weekend. Ferrari looked strong on the circuit, with the improved pace they showed in the USA and Mexico again clear, but Mercedes and Hamilton were able to produce their best when it mattered, as they have repeatedly done this season.
The pole will give you the best possible position to impose your will on the run. Ferrari and Red Bull, however, have had good results in the long run, and the British driver will need to secure his lead on the first lap to ensure that he is in a position to dictate the strategy in his favor.
It may not be simple however. Vettel and his team-mate Kimi Räikkönen, who finished fourth, set their lap times in the second quarter, giving them more strategic options compared to their rivals, who will start with supermacious rubber. It was a perfectly timed tactical decision from Ferrari, which can still prove to be inspired.
Red Bull's Max Verstappen was fifth. His teammate, Daniel Ricciardo, was sixth, but will have a five-point penalty on the grid after taking a new turbocharger. Saubers of Marcus Ericsson and Charles Leclerc were in seventh and eighth places, with Haas Frenchman Romain Grosjean in ninth and Pierre Gasly of Toro Rosso in 10th.
Force India's Esteban Ocon was 13th, but has a five-place grid penalty after receiving a substitution. His teammate, Sergio Perez, was in 12th. Kevin Magnussen in the Haas was 11th, with Nico Hülkenberg in the Renault in 14th in front of Sirotkin.
McLaren's Fernando Alonso and Stoffel Vandoorne were both eliminated in Q1 on 18th and 20th. Renault's Carlos Sainz was 16th with Toro Rosso's Brendon Hartley in 17th. Lance Stroll at Williams was on the 19th.
[ad_2]

Source link