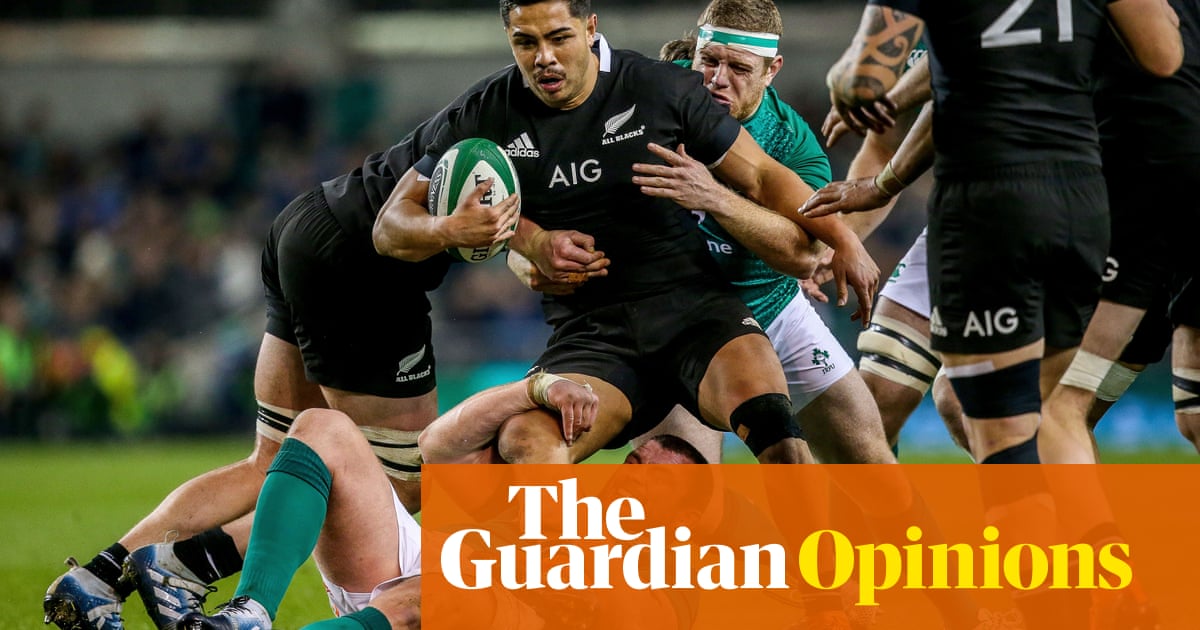 WWhen I was playing for the All Blacks, we always talked about making sure that after the November series we did not have "a stone under the beach towel" during the off-season. Make no mistake, New Zealand coaches and players have stones under their now.
Having said that, regardless of what Steve Hansen says, New Zealand is still the best team in the world and is the favorite for next year's World Cup. Yes, the gap has closed a significant amount, but the big question is whether the All Blacks should panic now, and I still think the answer is no. All credit to Ireland, they deserved their fantastic win and they are being widely congratulated and rightly so, but I wonder if this proves to be such a good thing for the rugby world for the simple reason that the All Blacks will get better because of that.
They will dissect this defeat because it is a big shock but I think we could be looking back after the World Cup and seeing this as the turning point. It is certainly open and three, maybe four, teams can claim to win. Mental games have already started because traditionally Ireland does not like being favorites, they prefer to be underdogs – let's see how they deal with the expectation now.
Andy Farrell did a defensive masterplan against the All Blacks, and if I were Hansen, what I would worry about most would be that they did not seem to have an answer, or a B plan. They seemed a little devoid of ideas and the bank did not seem to do much difference.
New Zealand rugby has everything to do with the first three stages: beat the winning line, create momentum and then they have their attack runners in position to wreak havoc. How many times have we seen Damian McKenzie cutting and looking for those spaces he found against England that simply were not there against Ireland?
Farrell will have been working all week long staying on top inside because whenever McKenzie, Ben Smith and Beauden Barrett were looking for that slight disconnect on the defensive line, they did not find anything and that's another great penalty in Farrell's finals.
You can only see by the cohesion that each of the XV of Ireland has full understanding of what they are doing. If you watch the ball and get off the line, as Ireland does, you have to stay at home because it helps a lot with your vision and your ability to stand. Once you start closing your hips inside, that's when you get those disconnections; but this simply did not happen and as a result, New Zealand's skills were put under pressure and they made mistakes. That's what speedpeed does, but I was surprised that the All Blacks did not try to mix things up, kick a little more, put the ball up or behind to change the image and hold the wings of Ireland a bit.
Defensively, the All Blacks were better than they were at the end of the Rugby Championship and managed to counter some of Ireland's innovative set-plays, but obviously one of them led the way and they are the trademark of Joe Schmidt. Ireland managed to increase its intensity from the first minute to the last and now has a fantastic stop ball – I was watching the match with Adam Jones and he was increasing the lyricism about how strong they are in that department.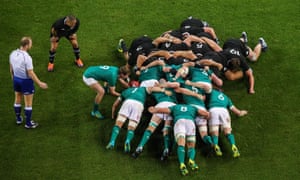 The All Blacks now face Italy, but without giving them a disservice, they have to wait a long time for another match of that kind of intensity; but I do not expect drastic changes between now and then. They seem to have 85-90% of their team in the established World Cup and have decided the group of players they want.
I do not think tactically there will be many changes because you want to make sure of yourself and feel comfortable with what you are doing going for the games before the World Cup.
They will do what they do, but they will find a way to do better.
Source link