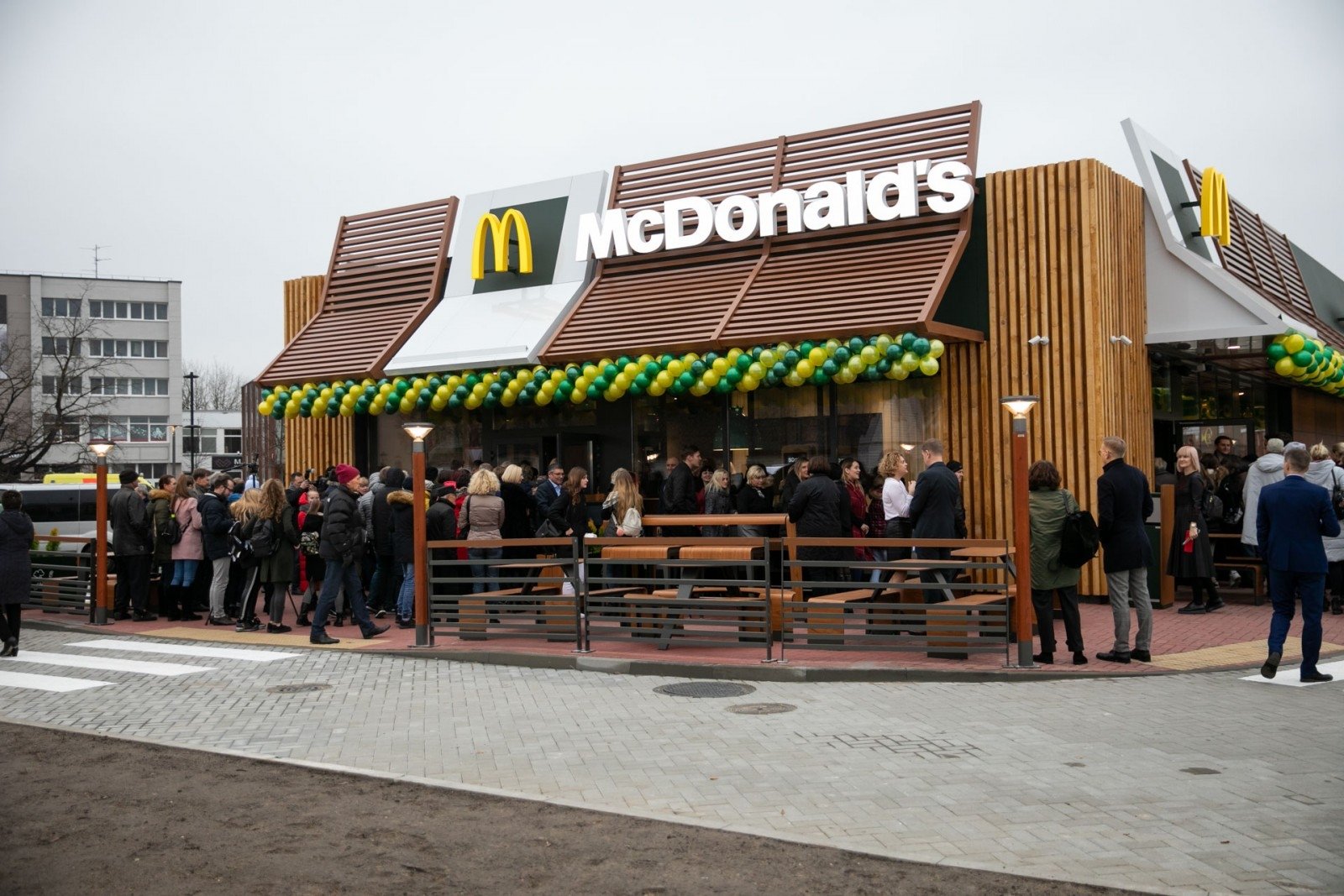 The new McDonald's in Marijampolė is the network's first restaurant in the Suwalki region. It is the first restaurant of the A + energy class of McDonald's in the Baltics and an energy-class commercial building in the city. The number of restaurants in the network increased to 14 throughout Lithuania and 36 restaurants in the Baltic States.
"In Lithuania, McDonald's restaurants visit more than 9 million visitors each year. This year we completed the modernization of all restaurants, in 2018 we invested more than 2.1 million euros in development in Lithuania, says Vladimir Janevski, director-general of McDonald's for the Baltic States.
The new restaurant in Marijampole is located in the heart of the Old Town and is visible from each side of the street. "The constant growth of Lithuania's economy gives full confidence not only to the largest cities in Lithuania but also to the smaller ones, which undoubtedly contribute to the country's economic growth. The first city in which we are expanding is Marijampole – here we great place for a restaurant in a short time.We wanted it to be a special place: in the heart of the city, which is easy to reach both on foot and by car, and we are very pleased to open the new restaurant here ", – says Vladimir Janevski .
Restaurant – 405 m² Metro, near the restaurant is 95 square meters. Terrace of medium size. In good weather, 128 guests can go to the restaurant each time – 84 seats are located inland and 44 seats on the terrace.
The exact address of the new restaurant is Kauno street 28, Marijampolė. The restaurant will run daily from 7:00 AM to 12:00 AM and McDrive – 24 hours a day.