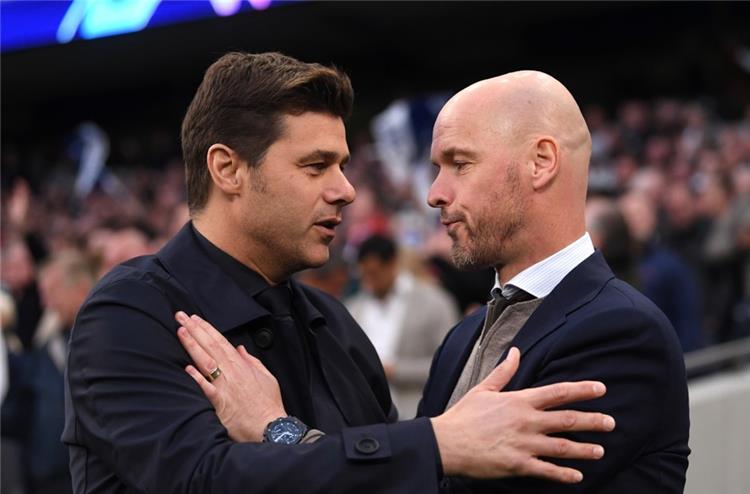 Ajax coach Eric Tin Haag said his side were able to add a second goal to Tottenham Hotspur but was pleased with the result of Ajax's victory.
Ajax beat Spurs 1-0 at Tottenham Hotspur in the Champions League semi-final.
Tin Haag spoke on the official website of the European Football Federation (UEFA) and on the "BN Sports" channel network.
"An incredible night, which is a surprising result, of course, in the first phase of the game, we were at least completely in control," said Hag.
"I think the beginning was productive, we dominated and acquired, we created opportunities, we made a beautiful goal, we played directly, the overall performance was good and the result deserved."
"We did not score a second goal and we could have added another goal but certainly a positive result against a team like Tottenham," he said.
Read also .. Erksen after falling in front of Ajax: We were below standard and fought for the ascent of Amsterm
"We can play football in different styles, we can defend well, we have a team that works very well, they can fight well together, we play our game, we have to work with our strengths, I think we can, this causes problems for the opponent. That's why we won. "
"I think it's a great result for us, we won the game, we're satisfied, but we're halfway there and there's still a home game. We have to learn lessons, we know we can do a lot better next week."
"In the second half we lost possession, we could have done better, we could be closer to the ball, we kept our possession, maybe we could have played even more quietly, but what was good about the team was that they fought a lot."
"Yes, Sun is a good player, because his absence affected them negatively, two doubted his value and we will defend him well in the second stage," he said.
Lian Vertehgen, Tottenham Hotspur player, was hit by a collision with Aouna, goalkeeper of the Ajax, who suffered a nosebleed and could not participate despite returning to the pitch.
"I do not want to interfere in the decisions of the opposing team, whether it is a decision of a coach or a medical team. I have heard that he is in good shape and happy for him because the injury was not effective and I wish him good luck soon. "