[ad_1]

Gustav's son, the eldest son of President Zatlers, and his wife, Ruth, joined this month a son named Samuels.
"It's been a week in the circle, and I did not end up wondering how I would live out of this world! No regrets about the past, no fear of the future, just a moment with little Samuel!" Photo posted on the Instagram commented on by the new father Gustav.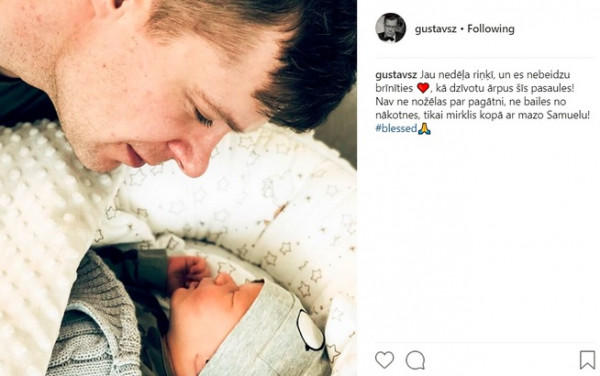 It must be remembered that this is Gustav's second child. His daughter Beatrice, Eva Sietinsoon's then-wife, came into the world nine or nine years ago. In turn, the president can now be proud of his sixth grandson.
[ad_2]

Source link