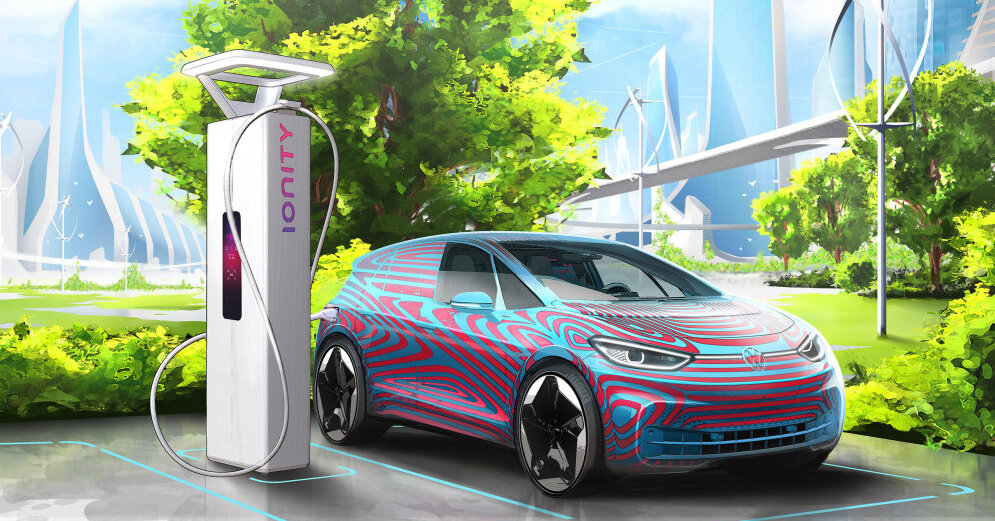 Volkswagen (VW) wants to move fast in electronic mobility, so the company is investing more and more in the development of electric vehicle charging infrastructure.
By 2025, the VW group across Europe, including the Baltic States, plans to build a total of 36,000 recharging stations, 11,000 of which will be built by the VW brand. They will be installed in VW's factories and in major city dealerships. In general, in Europe, the VW Group will invest approximately 250 million euros in electricity charging infrastructure.
VW estimates that in the future, 70% of electric cars will be charged at home or at work. Starting in 2020, Elli will offer comprehensive billing solutions to businesses and consumers to meet the demands of adults. A wide range of services will be available – from the most economical Wallbox, including its installation, to even more environmentally friendly solutions.
"Charging an electric car should not be more complicated and unusual than charging a smartphone. That's why we need more stations in public places and simpler rules for installing the private Wallbox," said Thomas Ulbrih, a member of the board responsible for -mobility.
VW also began working on infrastructure options for those traveling on long motorways. By 2020, VW will install 400 high-speed charging stations with up to 2,400 recharging points on Europe's main roads in collaboration with other manufacturers. These important transformations will also affect the Baltic.
"By 2020 and 2021, this major project will also build seven extra-fast loading stations in the Baltic States – two in Latvia, two in Estonia and three up to 12 recharging stations, two to 12 drivers can recharge their cars at the same time without loss of power, and the stations will be much more powerful than the 50 kW stations currently available for larger capacity batteries and more electric vehicles. powerful, including the VW ID. series, says manager of the VW brand in the Baltic States Justs Nekrošus.
Public charging stations are expected to be used in approximately 25% of cases. It is also planned to work with retailers to allow customers to cover their cars during purchases.
"Electronic mobility has the potential to become a true success story for Europe. We want to join forces with industry players and policy makers to bring together technology-driven structural change," says Ulbrich.