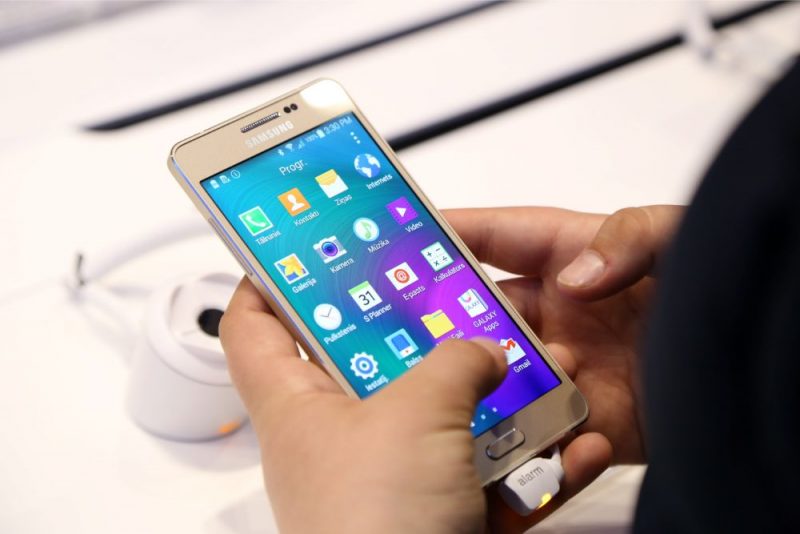 [ad_1]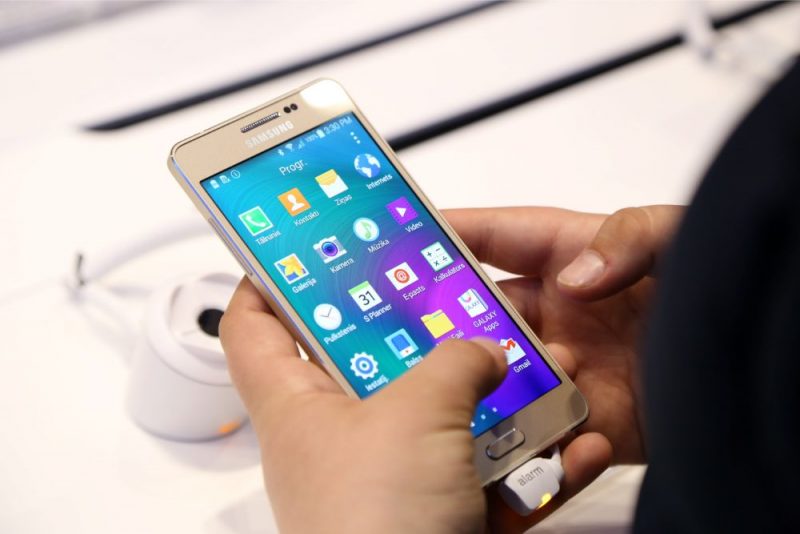 Continuing to develop settlements with wearable technologies, Citadele Bank has extended the opportunity to pay with smartphones in trading venues. Not only the owners of Citadele Mastercard and Maestro cards can now pay for smartphone, but also VISA card holders with a smartphone with Android operating system (Samsung, HTC, Huawei, etc.) were informed by the Citadele consultant. in matters of public relations Ieva Prauliņa.
Since the fall of 2017, Citadele has already introduced the option to pay customers with Android smartphones at points of sale, attracting Mastercard and Maestro payment cards. Now, this service has been expanded and VISA card users can also enjoy smartphone payments.
In addition, since 2017, Citadele also offers payments with wearable technologies, such as wristband and adhesive. IPhone users can also pay with a smartphone by affixing a sticker.
"Research shows that about two-thirds of Latvia's population is using a smartphone. It plays an increasingly important role in everyday life by combining communication, camera, referral sites, online banking and also payment functions. The inhabitants of Latvia are willing to use more and more innovative means of payment every day. 41% of Latvian residents have acknowledged they are willing to pay by phone or other wearable technology in the near future. And our job is to provide the public with these opportunities, "says Vladislav Mironov, a board member of Citadele Bank and director of private client services.
"Based on our experience, we can see that customers who have tried to pay for purchases with a smartphone do so much more often. The average number of payments with a smartphone per month in 2018 was 52% higher than in 2017 when we introduced this option. In the first quarter of this year, the average monthly number of payments increased 26% compared to the 2018 numbers. The amount of purchases made with a smartphone is also increasing – if it was 43% higher in 2018 than the average of 2017, this year increased 14% compared to the average monthly purchase in 2018, "says Mironov.
With smartphones, wristbands, or stickers, most people buy small, quick purchases at retail stores, gas stations, and pharmacies. Wearable technology is most often used by people who go for walks and sports activities when it is not convenient to pick up a wallet or forget it.
"Since 2017, we have purposely installed new card acceptance terminals at points of sale that have a contactless feature. It's important that people can pay with contactless cards, smartphones, bracelets and stickers. Currently, 95% of Citadele card acceptance terminals have a non-contact feature that is well above the national average, "says Mironov.
"We want to expand the opportunities for Latvian and Baltic citizens and companies. For this reason, several years ago we introduced several innovative banking technologies – starting with an intuitive mobile application with innovative features, the ability to open a selfie account in a mobile application without having to visit a bank branch, accept payments with facial recognition and fingerprints and end the possibility of paying for sticker and smartphone. We continue to innovate our products and services to make our current and future customers as comfortable as possible, "says Slavomir Mizaks, a member of the Board of Directors and Director of Technology Development at Citadele.
Paying with a smartphone is simple: download the Citadel mobile application; enables the NFC feature in your smartphone settings; Citadel mobile apps under Settings enable "Phone purchases" (here you can also choose the value you want to do without entering the PIN code).
To pay with your smartphone, such as a contactless card, you need to bring it to the terminal – the purchase will take place the moment the payment confirmation appears on the screen. You can pay with your smartphone wherever non-contact payment terminals are installed.
Mobile payments comply with all international card system security standards and also have the highest level of protection for the mobile application. "In addition to security, the user can determine the amount by which payment is allowed without entering the PIN code, but entering the PIN code is required for purchases over € 50. It is also possible to remotely disable the mobile payment feature if necessary "Says Slavomir Mizaks.
We also encourage people to take care of the security of their smartphones – to set up screen saver (locked with a picture, pin, fingerprint, or password) and regularly update updates for mobile applications and operating systems.
By 2020, it is expected that 38% of card payments in Europe will be made digitally, such as smartphones or other devices.
Citadele's mobile billing solution is the original Citadele service developed jointly by Citadele employees of three teams within the framework of the company's innovation program: card and mobile payment, e-business and IT in collaboration with the D8 Corporation.
The study conducted by Mastercard and the Latvian Association of the Financial Industry Association was conducted in cooperation with SKDS in the fall of 2018, interviewing 1005 respondents aged 18-75.
[ad_2]

Source link