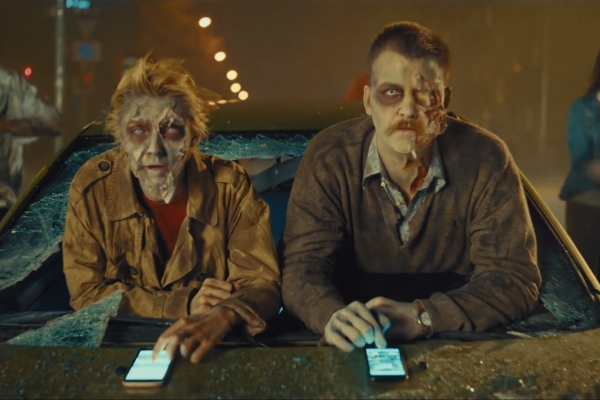 Invisible and inaudible zombies on the road endanger themselves and other road users. That's exactly what drivers use mobile devices behind the wheel without realizing what's going on on the road. The Road Traffic Safety Directorate (CSDD) continues the campaign "Directorate? Get off the phone!", Launched last year.
Campaign organizers – CSDD, insurance company "Balta" and the State Police – invite drivers to agree on a common goal in this year's campaign: to strongly oppose the use of cell phones while driving and "getting out" of the phone, as well as signing a cooperation memo against zombies on the phone.
The CSDD representative presents the campaign Ieva Bērziņa.
Deputy Head of the State Police Traffic Monitoring and Coordination Office Andris Locs explains accident statistics, how many accidents can be attributed to reckless handling of the phone while driving
The opinion is expressed cognitively by a behavioral psychotherapist, psychologist Marija ņbeltiņa.
---
---