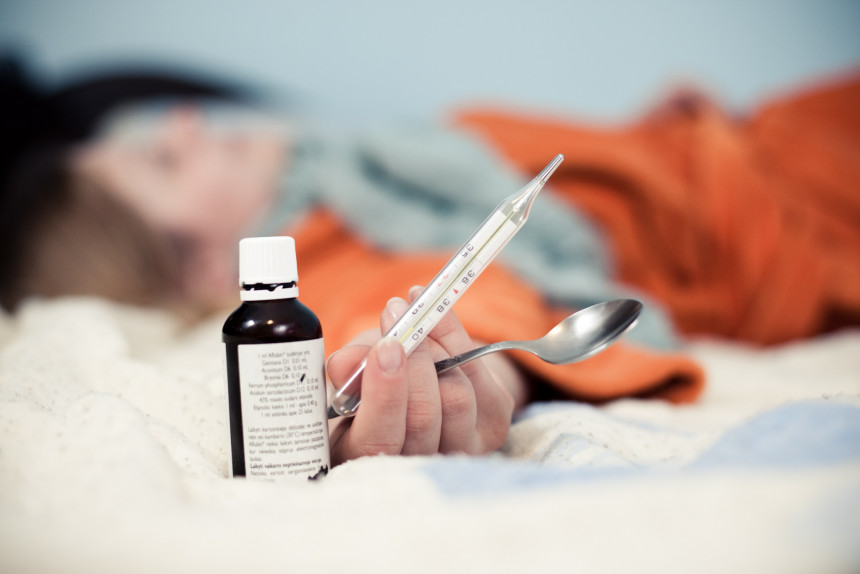 The limit for the flu epidemic has already been exceeded across Latvia – last week, it averaged 169.1 cases per 100,000 people, according to the Centers for Disease Control and Prevention. This flu season has claimed the lives of nine people.
Influenza cases were recorded in nine of the ten administrative areas involved in the notification system. In five cities – Valmiera, Riga, Rezekne, Jurmala and Jelgava – the intensity of influenza was more than 100 cases per 100,000 inhabitants. The highest intensity of influenza was registered in Valmiera – 294.4 cases per 100 thousand inhabitants. Most likely, the latest flu report to be released this week will show even more flu.
More and more patients are being approached by clinics and hospitals. Data from the Centers for Disease Control and Prevention show that access to outpatient treatment facilities for influenza cases is significantly higher compared to the corresponding period of the previous flu season. During the week, the number of hospitalized patients diagnosed with influenza and the diagnosis of influenza pneumonia nearly doubled. The highest rates of influenza have been reported in children under four years of age (424.2 per 100,000 population) and children aged five to 14 (378.3 per 100,000 population). However, the incidence of influenza increased in all age groups. One-third of patients hospitalized with influenza were children up to 14 years of age, as well as 15 to 64 years in hospitals. Since the start of the season, influenza was diagnosed in 550 patients and 125 patients with influenza-induced pneumonia.
Nine deaths were recorded this flu season in patients with laboratory-confirmed influenza A, three of which were identified as subtypes of influenza A / H1pdm09 virus. The mean age of the patients was
71 years old. Influenza patients have not been vaccinated this season. Five of the dead patients were men (30 to 90 years), four women (80 to 89 years).
At the same time, the incidence of upper respiratory tract infection is widespread throughout Latvia. A higher than average incidence of these infections was recorded in five cities – Jurmala, Jelgava, Ventspils, Daugavpils and Valmiera. Across Latvia, the incidence increased, with the exception of Liepaja and Rezekne, where the incidence of influenza did not reach the threshold of the epidemic.
Source link