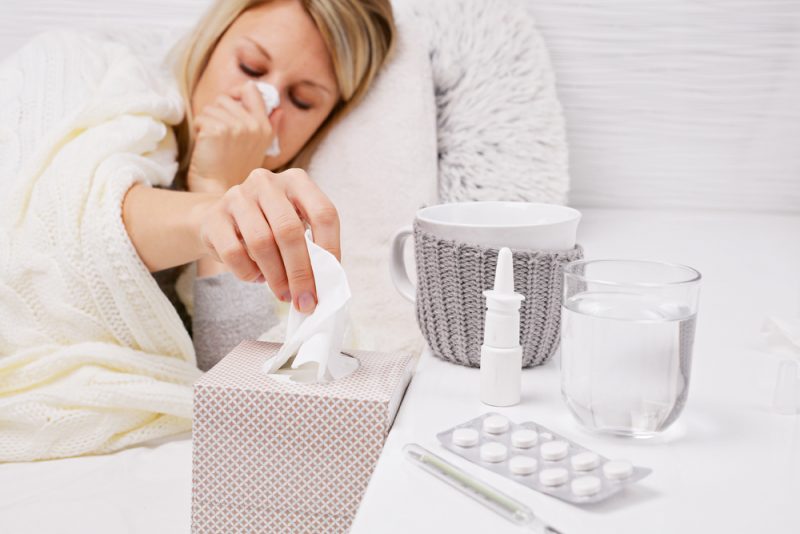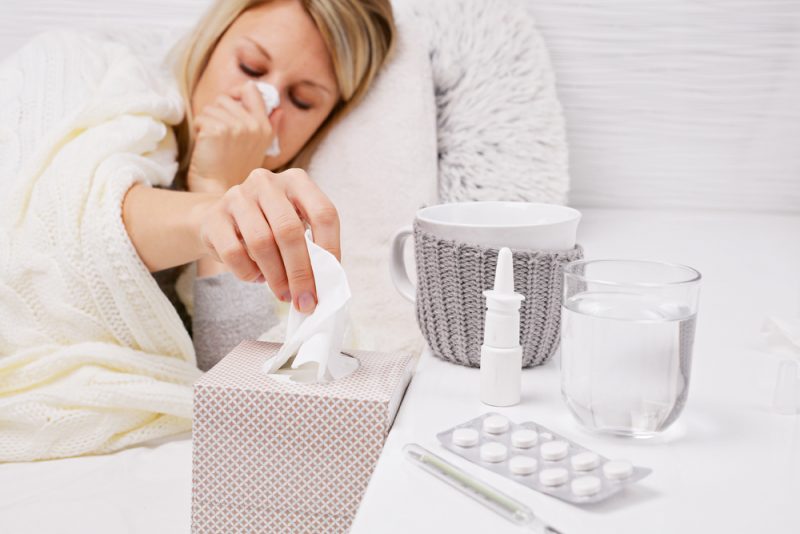 Currently, the intensity of influenza in Latvia is very low, according to the latest report on monitoring influenza and acute upper respiratory tract infections published by the Center for Disease Prevention and Control (SPCC).
The first cases of flu this season were reported in early October, an average of three weeks earlier than usual. The cases were reported by a GP clinic in the Gulbene region as well as a GP clinic in Riga. Similarly, six inpatients with influenza and one with influenza-related pneumonia were notified by Riga medical authorities.
So far, children and adults have been affected by the flu.
According to the latest monitoring data, the average flu intensity in Latvia is 3.9 cases per 100,000 population. An influenza epidemic is declared when the number of people affected reaches 100 cases per 100,000 people.
Since the beginning of the season (weeks 40 to 42), ten influenza viruses have been detected in Latvia – one influenza A and nine influenza B. Last season, the first influenza viruses were identified at the end of the season, 43-47 in 2018. per week.
Meanwhile, outpatient care for acute upper respiratory tract infections averaged 967.5 people per 100,000 in the last week of monitoring, down from the previous two weeks.
As in previous seasons, the highest incidence of acute upper respiratory tract infections was observed in children under 14 years.
In the case of pneumonia or pneumonia, 22 patients, or an average of 21 per 100,000 inhabitants, sought outpatient care in the last week. Again, children under 14 are most affected.
The SPCC report adds that flu activity has been low throughout the European region and sporadic cases have been reported so far. Of the samples tested, 1% were positive for influenza viruses within the network. A total of 17 influenza viruses have been identified since the beginning of the season.
As reported, several four-level influenza vaccines are available this season in Latvia for protection against two influenza A and two influenza B viruses.
The SPCC predicts that known flu viruses that have spread in previous seasons will circulate this season, but which ones will be dominant may not be known at this time.
Beginning October 1, the state will pay full influenza vaccines for pregnant women and children aged six to 23 months.
Although informed by the Riga University Clinical University Hospital, although the vaccine cannot fully protect against the disease, it has been shown that even if the vaccine does not protect against infection or disease, it will still facilitate and shorten the course of the disease. The vaccine will also protect patients with chronic diseases, reducing the risk of possible complications and life-threatening influenza.
Flu in Latvia spreads during fall and winter, so it's the best time to get vaccinated, the hospital said. Influenza immunity develops about seven days after receiving the vaccine.