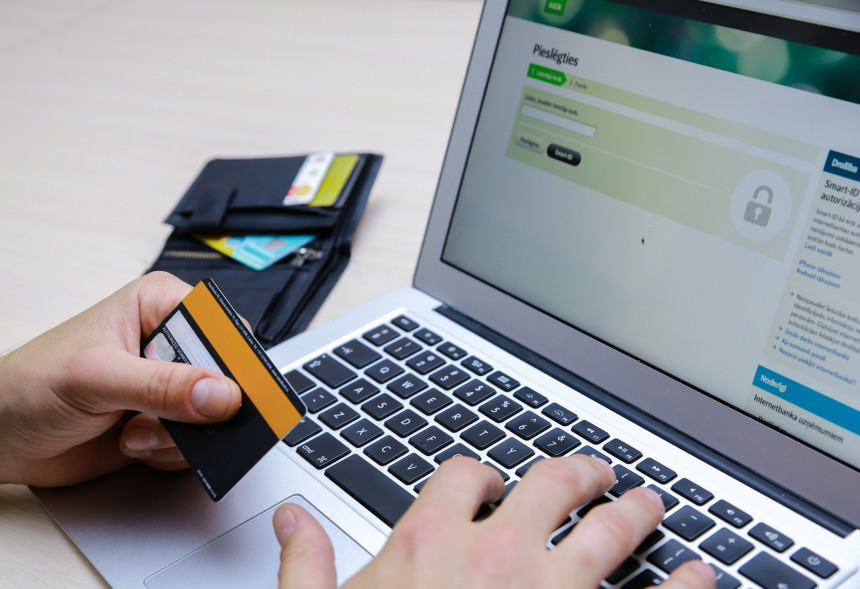 [ad_1]

Currently, less than 5% of SEB Internet Banka's active users use code cards to connect to the Internet bank and confirm payments. Most users use the Smart-ID application on their smartphones as an authorization tool. However, thanks to the possibility of free code calculators for children and the elderly, the number of users has already reached about 30% of active customers.
"Since January 8, 2019, SEB banka is no longer renewing and issuing new code cards, inviting customers to choose another authorization tool – a free smartphone application for Smart-ID or a code calculator. In addition, since much of the client authorization tool replacement was related to affiliate visits, we initially decided to split customers into segments based on Internet Banking usage habits. Each of these segments was treated separately, informing about the validity of the code cards, because we closed them gradually from March, as well as the possibility of choosing another authorization tool. At the moment, we see that this was a successful strategy that helped us not only to minimize queues in agencies but also to enable customers to replace their authorization tool more easily. At the moment, we are still waiting for customers for whom the code card is still the only means of authorization, but these customers have less than 5% of the total number of active Internet banking users, "explains Iļja Nogičev, Head of Digital Development for SEB banka.
As a primary authorization tool, SEB banka offers its customers Smart-ID, which is free and, by the end of 2018, Smart-ID has received the Qualified Signature Creation Device (QSCD), which in the future will enable Smart -ID. ID to sign electronic documents across Europe.
With Smart-ID, using the SEB mobile application or the mobile version of Internet Banking (on a smartphone), the customer can quickly and easily confirm payments at a convenient time and place. Customers who still have an active code card can download Smart-ID Basic (Smart-ID Basic) independently by following the instructions. However, to qualify for a qualifying Smart-ID version (equivalent to an electronic signature), you'll need to go to a branch office. Further information on Smart-ID is also available on the SEB banka-seb.lv/smartid website.
If, for some reason, customers do not want to use Smart-ID, there is the possibility of choosing a code calculator. In addition, children under 17 years (including), as well as clients from the age of 65, are currently eligible for free code calculators.
Please note that the code cards will be valid until September 9 of this year. Customers who have active code cards but are already using another authorization tool may continue to use them – the code card will automatically expire on September 9th. Those who have not yet chosen another authorization tool are invited to receive it in a timely manner so that, even after 9 September, Internet Banking services are available. After 9 September, the codes will no longer be used, so there is no need to store them.
[ad_2]

Source link