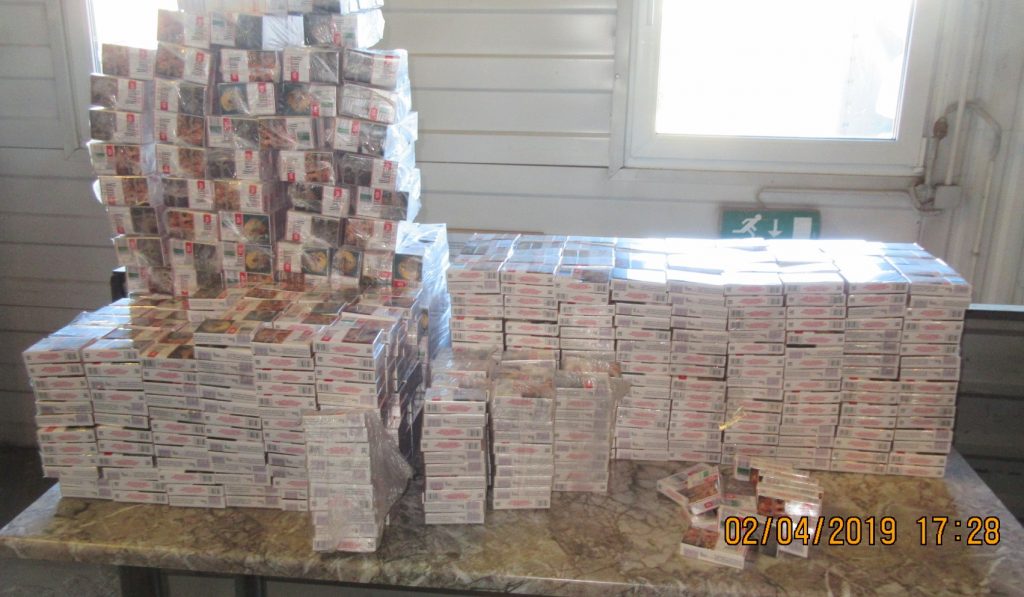 [ad_1]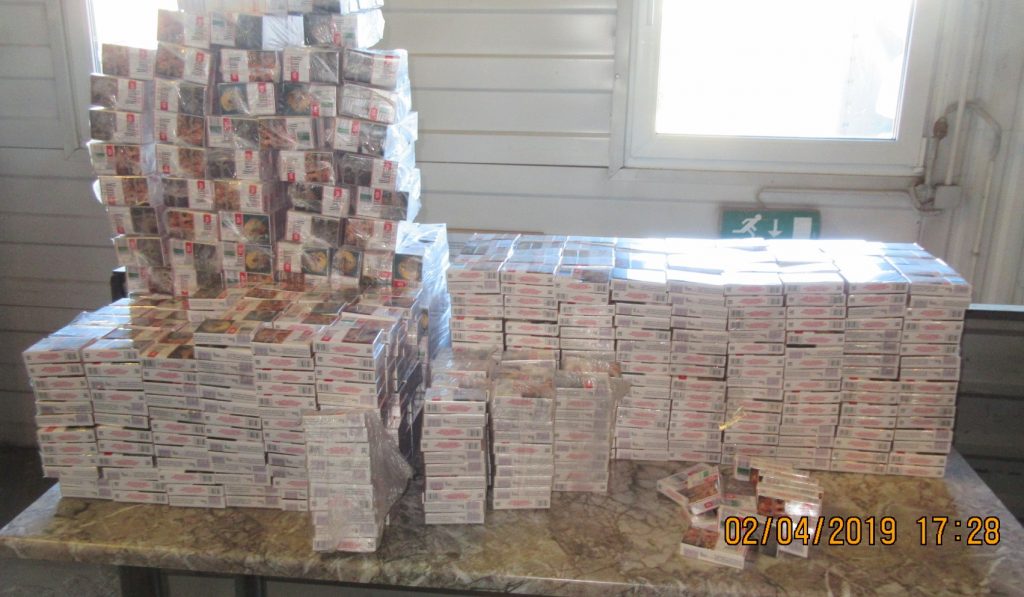 The Customs Council of the State Revenue Service (SRS), in carrying out customs control measures on the eastern border of Latvia, prevented the smuggling of 199 320 cigarettes (9966 sachets).
The cigarettes were hidden on the double-decker of the car, as were wagons with mineral fertilizers and coal loads.
On April 4, officials at the Indra Customs Control Point conducted an analysis of the Belarusian freight train images on two undeclared cigarette wagons.
When it came to charcoal, packages from "Premjer & # 39; and & # 39; NZ Gold & # 39; were hidden from customs controls. They contained a total of 60,000 cigarettes.
On April 3, in Zilupe, an analysis of the images of a Russian freight train arrived, suspecting the undeclared movement of goods.
The control was carried out in cooperation with the State Border Guard. The opening of the hopper wagons revealed that the cigarette packets are hidden in the ammonium nitrate cargo. There were 55,200 NZ Gold cigarettes.
While in Indra, carrying out control of the Belarusian freight train, in cooperation with VRS officials, packages containing "Minsk" cigarettes were found in coal cargo.
37,400 cigarettes were removed as a result of the control. Maintenance of records in administrative infringement proceedings initiated.
On April 2, the tobacco-seeking dog Terehov helped reveal a smuggled cigarette cache designed specifically for the Xyndai.
In-depth examination of a car from Russia, customs officials found that it had a double floor.
Cigarettes hidden from customs control were also detected during the disassembly of the front panel.
As a result of the control, 46,720 "Minsk" cigarettes were removed.
The proceedings were initiated in a case of administrative violation for the breach found. The materials of the case were handed over to the SRS Tax and Customs Police Board for a decision on the initiation of criminal proceedings.
[ad_2]

Source link