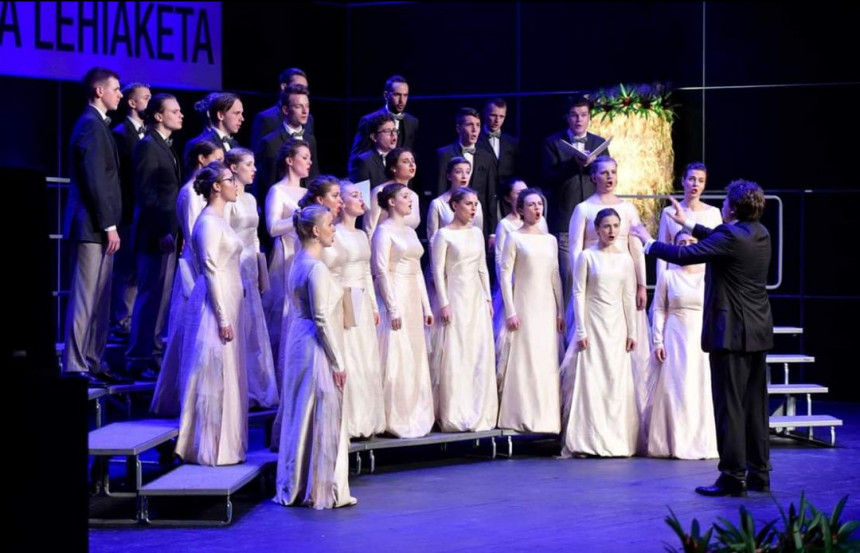 [ad_1]

The Ave Sol chorus "Kamēr …" under the direction of Aivis Greteris, its principal artistic director, began its 29th season with a brilliant victory at the Tollos International Choir Competition in Spain, which was invited to participate in the special 50th anniversary of the Municipal Cultural Association of Riga awards in the tournament. The youth choir "Kamēr …" won not only the Grand Prix, but also the audience crush prize, as well as having participated in the next European Grand Prix (EGP) in 2019 in Areco, Italy.
In addition to the competition, the choir also performed in various cities in the Basque Country – Estee, Lazcao, Pamplona and Zarauca – with special recognition and public love for the musical performances of Latvian and Baltic composers.
The new artistic director of "A …" Aivis Gretters has been the conductor since September 2018. He received his bachelors degree in choir in 2017 at Jäzeps Vītols Latvia Academy of Music, prof. J. Lindenberg and associ. prof. Class A. Veismanis Improved skills at the Royal Academy of Music in Stockholm, Sweden. He is currently seeking a symphony orchestra conducting a studio at JVLMA Assoc. prof. M. Ozoliņa under the leadership.
Since its inception, the youth choir "Kamēr …" has won more than 100 international competitions and is the multiple winner of the Latvian Song and Dance Celebration Choir Competition. Singing teachers Jolanta Strikaite-Lapina, Ansis Sauka and Edgars Skarbulis, as well as the cormorist Patrick Karl Stepe, helped the singers prepare for the competition.
[ad_2]

Source link