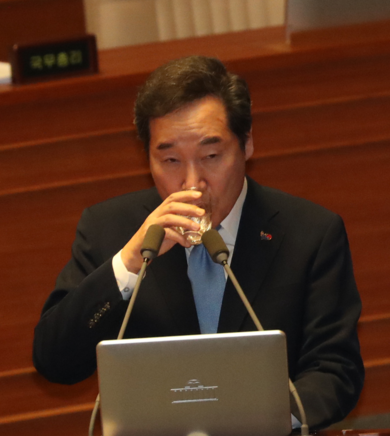 [ad_1]

Entry 2019.03.20 17:57
| 2019.03.20 18:10
Prime Minister Lee Nak-yeon said on May 20 that President Moon Jae-in expressed his gratitude for the Indonesian speech during an official visit to Malaysia last week saying, "I think there was a lack of concentration and lack of professionalism in the Cheong Wa Dae. " Lee answered the question of lawmaker Yoon Sang-Hyun, a member of the ruling party, over the controversy over diplomatic errors during his trip to Southeast Asia.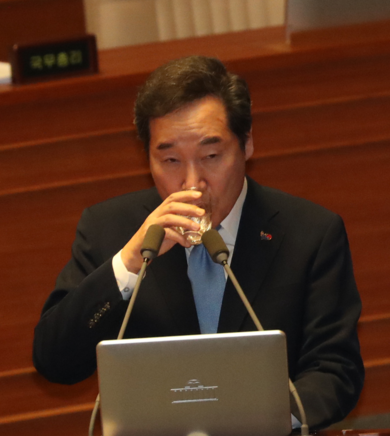 Lee said, "I do not know if I should see, but I will accept the senator's point of view," Yoon said, because Yoon said, "Cheong Wa Dae's ineffective diplomacy and security teams are monopolizing politics." The prime minister said that in Malaysia, Moon was speaking in Indonesian: "I heard there was a practical mistake on the ground." Yoon said, "It's just a mistake," Lee said, "a mistake."
Lee also said former Chinese ambassador to China Yoon Yoon said: "I can not speak Chinese and I have no diplomatic experience." His predecessor is former President Roh Young-min. The prime minister said: "It would be better if we spoke of good Chinese, but we know that it is important to read the president's message well and how he can communicate with the president."
The prime minister said the statements of the past were controversial, saying Kim Yeon-cheol's unification minister's candidate was "a rite of passage" in the case of Park Geonja, who was killed during the Kumgang tour in 2008. " I'm sorry there was a problem, "he said. The prime minister said, "Yes, I did." However, the question of whether there is such a person in the government of Moon Jae-in, he said: "I realized that it is very difficult to find a person without fault."
[ad_2]

Source link