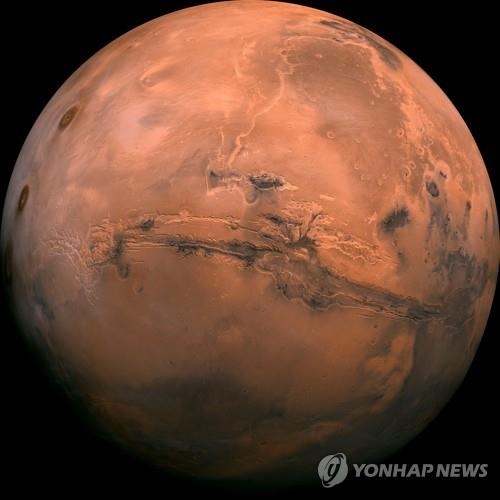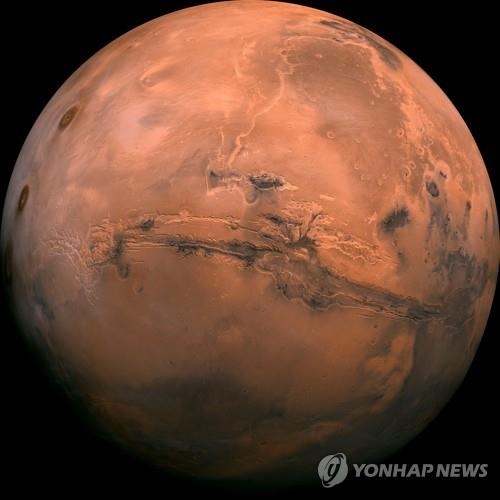 A red planet Hwaseong could have found the initial conditions for the emergence of life, since the impact of a meteorite or asteroid collapsed 4.44 billion years ago, long before Earth.
According to the University of Western Ontario and Foreign Press, an international team led by Dr. Desmond Mooser, an associate professor of earth science and geography at the University of California, is studying the effects of meteorites.
The researchers analyzed that the conditions for the prosperity of life on Mars were about 4.2 billion to 3.5 billion years ago. They are about 500 million years ahead of when the first evidence of life appeared on Earth.
A meteorite or asteroid colliding with Earth and Mars is known to have formed a planet and gradually become smaller in size and frequency over time. But there has been controversy over time, and some argue that the "heavy late bombardment" ended on Earth and Mars about 3.8 billion years ago.
Dr. Moser's team analyzed zircon and other mineral grains in the meteorite, estimated to have fallen off the southern plateau of Mars about 20 million years ago. The meteorite minerals found in the Sahara desert were formed about 4.44 billion years ago in the previous study and are analyzed as the oldest and most primitive planetary fragments of the solar system.
As a result of the analysis by electron microscopy and tomography of atomic exploration, it was verified that the mineral grains did not change after the nitriding near the surface of Mars.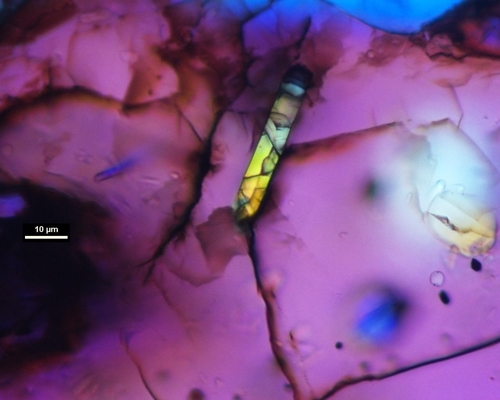 However, more than 80% of the minerals collected in the meteorite collision area of ​​Earth and Moon were exposed to strong pressure and temperature.
This result indicates that the meteorite counterparts on Mars were completed before the mineral being analyzed was formed, meaning that life might have existed when water was abundant on the surface of Mars, the researchers said.
The researchers added that by then the Earth was also beginning to have water, and the biological clock of the solar system could have worked much earlier than previously thought.
"A huge meteorite fell about 4.2 billion to 3.5 billion years ago on Mars," Dr. Moser said in a press release, "accelerating the absorption of water inside the planet to the surface by creating an internship where life could emerge.The research could be to point out the right place to sample a sample on Mars. "
NASA plans to launch a Mars exploration rover "Mars 2020" next summer, collect samples and send recovery samples to Earth.
Kim Joo Ri reporter yuffie5@wowtv.co.kr
Korea Economic TV News
Ⓒ Korea Economic Daily, reprint and redistribution prohibited
Ⓒ HanKyung.com, unauthorized copying and redistribution prohibited
Source link