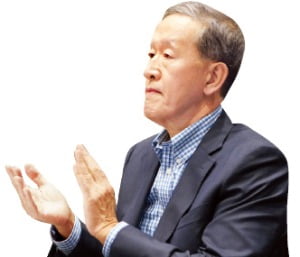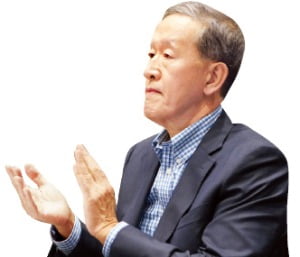 Huh Chang-soo, president of the GS Group (pictured), said: "We will find solutions to the crisis in the era of low growth in the millennium and southeast asian markets."
He said at the GS CEO Strategy Meeting held at the Elysian Gangchon Resort in Chuncheon, Gangwon on the 23rd and 24th, "We need to understand future consumers and develop new markets without compromising existing methods and business areas." He said.
The GS Strategy Conference has been held annually since the group's launch in 2005. This year, more than 60 people, including President Huh, Chief Executive Officer and Head of Business Division of major subsidiaries, attended and discussed the topic. "Growth Strategy in the Low Growth Era".
Huh explained: "Our economy is facing a low growth crisis due to the low birth rate and aging population and the difficulty of securing new growth mechanisms." He explained why the 4th Industrial Revolution, which has been discussed in recent years, shifted its focus to low growth.
"We need to study what ideas and patterns are being consumed by Millennials (born 1981-1996) and Generation Z (born after 1997), which are emerging as a new class of consumers," he said. "It's important to get a glimpse of what opportunities exist in the growing Southeast Asian market and what strategies are being implemented."
GS subsidiaries are aggressively attacking new classes of consumers. The GS GS convenience store began collaboration with Uberitz last June, and GS Home Shopping has tripled the number of live streams since May.
Huh also pointed out that, "In tough times, we must reinvent our innovation power" by reexamining our strategies and systems based on cold reality. "The importance of internal innovation can also be seen in the process of growth and decline of the great powers of the Roman Empire and the Qing Dynasty," he ordered.
GS leaders were asked to "take the lead in evolving the way we work and creating a flexible organizational culture." Huh said: "To deal with the complex and rapidly changing environment, an agile organizational culture is needed." "Every organization must share the same goals and perceptions and move organically."
At this strategic meeting, top GS executives devised ways to increase business competitiveness, including new business, new product development, and reorganization of business portfolios for profit-oriented management. The solution is to move to the growing market, develop overseas markets through global network optimization and localization, and improve capabilities through cooperation with global companies.
In this space, A-Team Ventures, a three-dimensional (3D) printer startup (a start-up company), made a 3D printer and produced a GS Tower model, a symbol of the GS Group. He explained that he was trying to improve his understanding of innovative technologies that showed interest and expanded his exchange with promising startups.
By Kang Hyun-woo, journalist hkang@hankyung.com
Ank Hankyung.com, All Rights Reserved
Source link