[ad_1]
(Seoul-Yonhap News) The Korean national Under-20 soccer team, led by Jeong Jung-yong, made history in the first finals of the FIFA U-20 World Cup in 2019.
It is the final tournament of the first FIFA presidential tournament in the history of Korean men's football.
In the first half of the tournament, Eun-gyu Choi (Yonsei University), who won a foul pass from Lee Kang-in (Valencia), scored the winning goal and beat Ecuador 1-0 at Lublin Stadium in Lublin , Poland. Please check the video for more details.
<편집 : 심소희>
<영상 : 연합뉴스TV>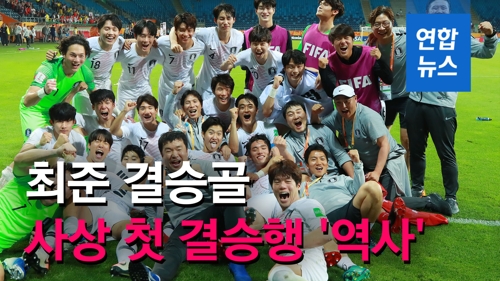 <저작권자(c) 연합뉴스, 무단 전재-재배포 금지>
2019/06/12 11:51 Songwon
[ad_2]
Source link