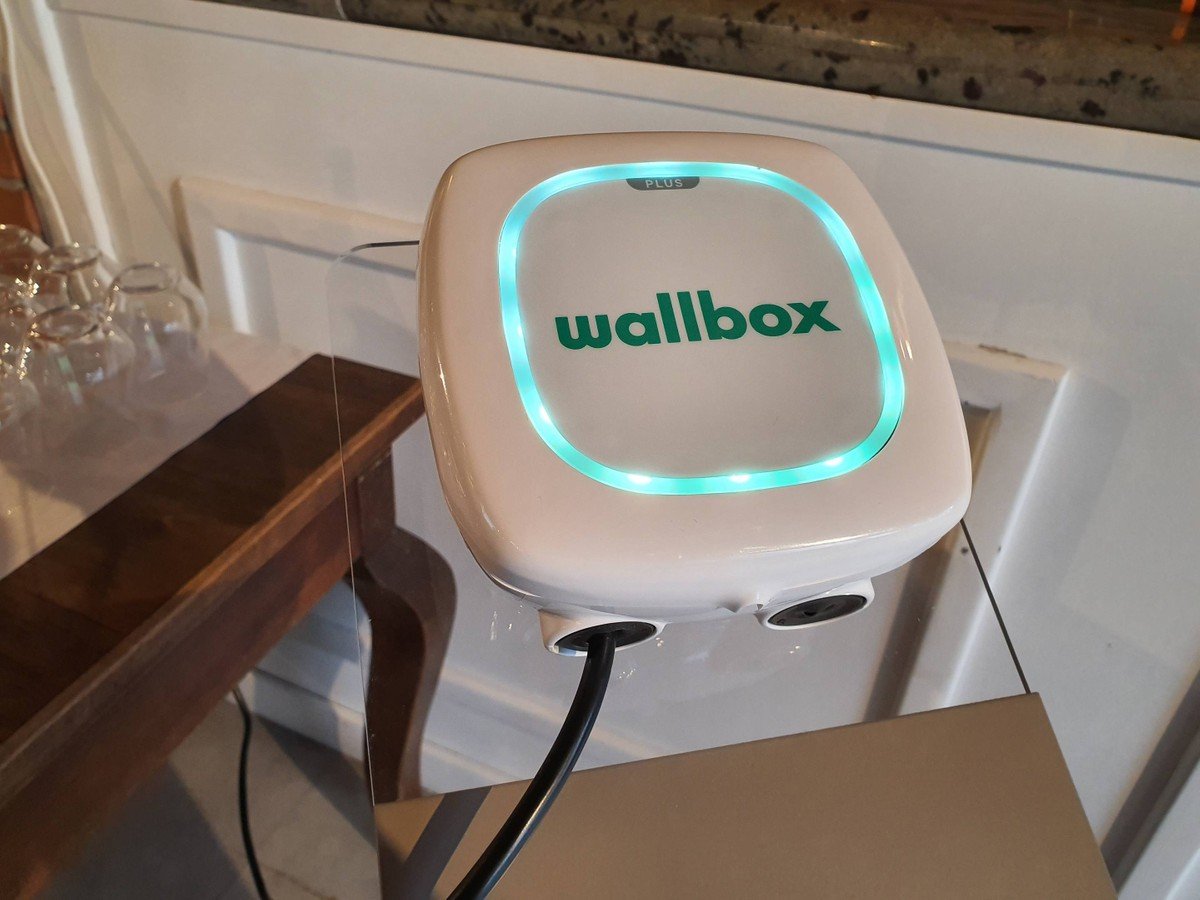 Wallbox is the Spanish company based in Barcelona that debuts today in Italy with its line designed for individuals and businesses of all sizes. The goal of the producer, in a market that has long been dominated by big brands, is not to offer electronics, but appliances: the wallbox must be easy and usable as a washing machine, toaster or dishwasher.
Therefore, the whole reach it's to be simple, connected via Bluetooth, WiFi, Ethernet or SIM 3G / 4G (depending on model) and manageable via app for Android and iOS smartphones and tablets (up to 5 users), intuitive like those used today for any IoT device intended for the general public. Compact size, i homemade AC wall boxes (alternating current) They allow you to choose between different functions; are controlled by the application, via the PC's myWallbox portal or with gestures (Copper C). In high-end models, face recognition is also present, which makes it possible to simplify owner login, which can be managed via an application or RFID card.
COPPER C: FACIAL RECOGNITION
Awarded RedDot Award 2019, the Copper C is a wall box capable of recharging single phase to a maximum of 7.4 kW and three phase to 22 kW, with Type 1 or Type 2 connector (our guide for electric car connectors) and featured for all possibilities of interaction.
Access is via facial recognition, application and RFID, gesture, application or portal control and incorporates a 4.3 "screen and LED to return information about the state of charge.
Maximum power (single phase): 7.4 kW
Maximum power (three phase): 22 kW
Connector: Type 1 / Type 2
Copper C is available from € 1,199 for the 7.4, 11 or 22 kW versions with a 5 meter cable. The 22 kW version with 7 meter cable costs 1,319 €.
PULSE AND PULSE PLUS
Pulsar / Pulsar Plus is the most compact and economical solution in the Wallbox line. Pulsar is a wall box without a graphical interface (if we exclude the LED ring that acts as a charge state indicator), but we can connect to the app or portal thanks to Bluetooth and WiFi, the latter for the Plus model only.
Maximum power (single phase): 7.4 kW
Maximum power (three phase): 22 kW
Connector: Type 1 / Type 2
The Pulsar costs 719 € in the 7.4 kW version, 759 € in the 11 kW model and 769 € in the 22 kW model, all with a 5 meter cable. The Pulsar Plus starts from € 839 in the 7.4 kW (Type 1 or Type 2) version and reaches € 1,099 in the upper range, starting at 22 kW with a 7 meter Type 2 cable.
BIDIRECTIONAL CHARGING AND V2G DC
Ready for V2G (grid vehicle, the ability to return power to the grid), the two-way wallbox is the solution for individuals using a production plant (eg photovoltaic) and the car as an energy storage system. The domestic charger will allow you to charge during the periods when electricity is cheaper and sell it to the grid.
Equipped with an LED indicator, with the possibility of an optional color screen, the wallbox connects via Wi-Fi, Ethernet, Bluetooth and the optional 3G / 4G module, manages user ID via application or RFID (optional face recognition). ) and prompts the user interface for the app, but allows the use of optional gesture control.
Maximum power: 7.4 kW (from 6 to 31 A)
CHAdeMO (Today, bi-directional recharge is available with CHAdeMO on Leaf and Outlander PHEV)
with Quasar DC Wallbox you can access the direct current charging even at home. The solution is expensive, but it still represents the most convenient DC charger on the market and prices depend on the fact that, as explained in our electric car guide, all DC charging components are in the charger and are no longer integrated in the car. The price is € 5,999 and Quasar is available for € 1,200, paying the rest with delivery in the first quarter of 2020.
POWERBOOST: AUTOMATIC LOAD MANAGEMENT
All Wallbox models except the Pulsar base can be equipped with theoptional for Power Boost. The system is nothing more than the automatic load management within the grid so as to automatically reduce the supply if the energy used is not sufficient to cope with the massive use of appliances.
Assuming, therefore, a 3 kW classic, the wall box limits absorption as soon as it detects a new load (eg the washer), automatically returning the values ​​to normal when the appliance (a dishwasher or dishwasher washing program at night) ends its cycle.
through Power sharing (optional), on the other hand, Wallbox manages the power distribution of up to three vehicles, allows you to connect multiple points for simultaneous charging, and optimizes performance to distribute power to the most unloaded vehicles when one or more cars reach 80%. SoC
COMMANDER 2: WALL BOX TOUCH SCREEN

Designed for businesses and semi-public realities, including hotels and restaurants, for example, Wallbox Commander 2 is designed to manage multiple users while maintaining the philosophy of simplification. The touch screen allows for easy interface, application or RFID card support, and AC charging versatility from 7.4 kW single phase (A 32 A type 1 or type 2 connector) to 11 phase three phase or 22 kW (16 and 32 A, respectively, at 400 V, with Type 2 connector).
Commander 2 connects to WiFi, Ethernet or Bluetooth, can be managed from the portal, integrates multi-vehicle power sharing and Power Boost options for automatic charge management and 3G / 4G SIM connectivity dongle 89 €). Commander 2 costs € 1,319 on a 5 meter version.
Source link