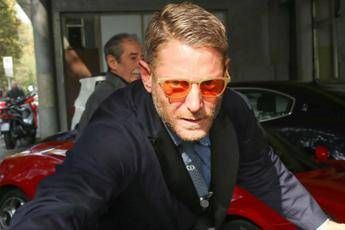 Posted on 10/10/2019 1:51 PM
"For my part, there is no controversy of any kind against Salvini and politics, and I don't want to go into that territory that doesn't interest me. I'm not a politician and I have no intention of binding myself to politics, because they have done certain things." entrepreneurs let me say that the less I have to do with politics, the happier I am". He said that Lapo elkannin Palermo, responding remotely to Matteo Salvini's comment about his statements on migrants.
"In politics – he added – With all due respect to Salvini and others, I had the privilege of working for two years as an assistant to Henry Kissinger.Nobel Peace Prize. And with all due respect to them, I think Kissinger's brain compared to theirs is one playing in Series A and the other playing in Series B"
RESERVED PLAYBACK © Copyright Adnkronos.