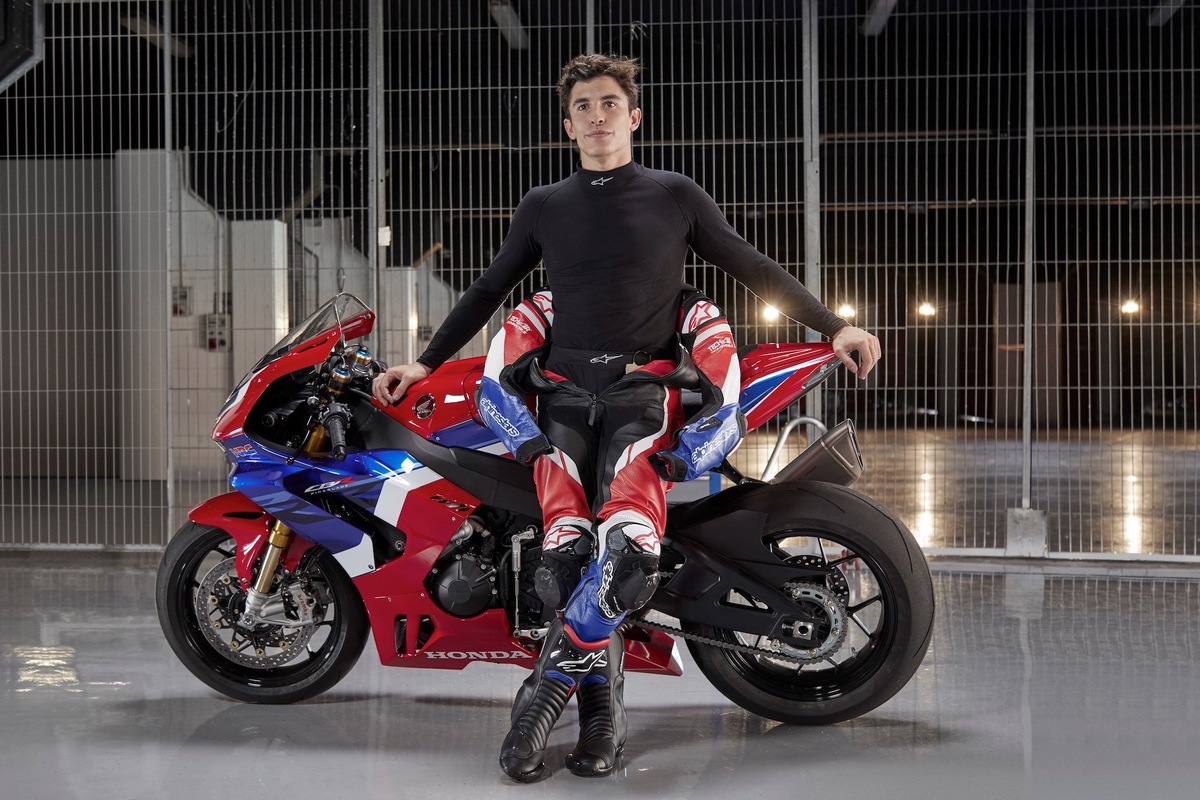 The new Honda CBR 1000RR-R it certainly made a lot of noise at the EICMA 2019. Also, it was impossible not to, given the content of the new Honda super sports car, which finally bridges the gap with European competition in every respect. Waiting, of course, to understand with the test whether … it does not even exceed them, given the refinement of many solutions chosen by Honda and HRC make the Superbike base that Alvaro Bautista will bring to the World Championship race next year as competitive as possible.
Maybe it's not a case that Yoshishige Nomura, HRC Number One, at the time was the Project Leader of VTR / SP, also known as RC51, which with Colin Edwards won two world titles at the turn of the millennium, but also on RC30, RC45 and NR 750 engines.
Hoping to discover the potential of the new Fireblade, we said, we can settle for … Marc Marquez's eligible impressions, which although not contributing to the development suggested by anyone, was involved in a definitive model test. Collect impressions close to those of a race bike – maybe not a MotoGP, of course, but not even a street bike, according to statements made to MCN colleagues.
"The power impressed me – I thought 'wow, is that a street bike?' Because even on the track the momentum is really felt. The second thing I noticed was that although it's a road bike with tires on the road, cornering stability is incredible, perhaps because of the aerodynamics, but with such power the stability is impressive. "
The aerodynamic package used on Honda CBR 1000RR-R (Passive and inactive, as it seemed at first as a result of Honda-registered patents), in fact, seems to make a certain difference, always according to Marquez.
"The difference, with fins, is felt in speed; at corner exits, the anti-wheelie must work hard to keep the front down, while in fast and straight corners it seems. When you have a good aerodynamic finish at No MotoGP , you can open the throttle and relax knowing that the bike will keep its trajectory set, and in Fireblade, it's pretty much the same thing. "
Even electronics seem to have a very high standard.
"I used the bike with the most conservative settings – in MotoGP, of course, I like to play more with traction control for more control with the right wrist. But even so, the 'cut' electronics are effective while with less refined systems, sometimes the intervention is very aggressive and the bike tends to move in. With the CBR 1000RR-R system, I could explore electronics by keeping the diversion – a fantastic thing, because I could do the deviation to the photo keeps feeling safe ".
We just have to wait a few months – we talk about March – to get our hands on it. We look forward to it.