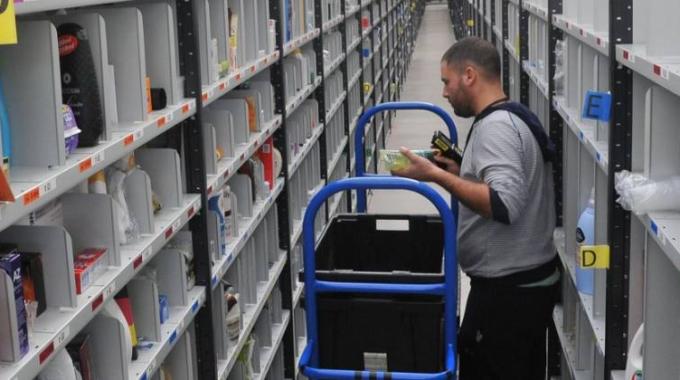 Castate d'Adda (Bergamo), October 31, 2018 – The long awaited day has come: this morning, was inaugurated the new Amazon Logistics Hub dthe Castate d'Adda, in the province of Bergamo. The new center, announced in January, covers an area of ​​34,000 square meters and will allow the creation of 400 new jobs over the next three years. The site will support the growing number of small and medium-sized independent companies that decide to sell their products on Amazon or use the company's distribution network, strengthening the sorting and delivery activities in northern Italy. of products purchased from Amazon.it.
"The inauguration of the new Casirate site represents a another step of Amazon's growth in Italy, Country where we started creating the first jobs eight years ago, "said Tareq Rajjal, Amazon's transportation director for southern Europe. As we announce our goal this year is to create 1,700 new permanent work jobs for a total of 5,200 employees. "
Amazon has invested 1 billion and 600 million euros and created more than 3,500 new jobs in Italy since its arrival in 2010, which will become 5,200 by the end of the year. The Castel San Giovanni distribution center, Italy's first logistic site in Italy, opened in 2011. In November 2015, Amazon opened its urban distribution center in Milan to serve Amazon Prime Prime customers. In 2017, the Amazon distribution centers in Passo Corese (RI) and Vercelli entered the business. In the last two years, Amazon has also launched a sorting center in Castel San Giovanni and the sorting depots located in Brandizzo (TO), Origgio (VA), Rogoredo and Buccinasco (MI), Burago di Molgora (MB), Crespellano. (BO), Calenzano (FI), Vigonza (PD), Pomezia (RI), Fiano Romano and Roma Magliana (RM). In November 2017, Amazon moved its corporate offices to Milan in a 17,500 square meter building in the emerging Porta Nuova district. There is plenty of storage space in the back.
Source link