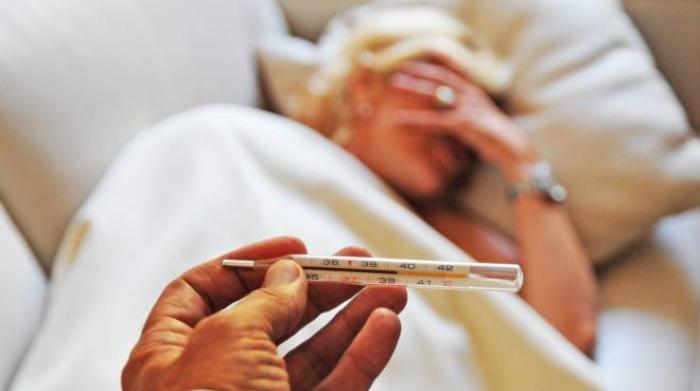 Rome, 14 October 2019 – More aggressive and risky. This is the identikit ofseasonal flu 2019-2020 which, the experts point out, will not arrive sooner end of november. The new viral strains (four) are already present in our country (the first virus was isolated in Parma on September 25), but the epidemic will only explode in cold weather. These are two new virus variants. H3N2 and H1N1 which, in addition to having greater diffusion capacity, lead to more acute symptoms and a higher risk of complications (H1N1 in young children and H3N2 in elderly and fragile patients). To these two forms are added two "old acquaintances", ie B virus / Colorado and A / Kansas, known variants of previous seasons. The good news is that the number of infected should fall: in fact they are expected 6 million Italians in bed, a lower estimate than last year.
To deal with this "insidious" flu, according to Fabrizio Pregliasco, virologist and scientific director of Flu Observatory, a researcher at the Department of Biomedical Health Sciences at the University of Milan and medical director of the Galeazzi Orthopedic Medical Institute, "is important to prepare for winter by protecting yourself with flu vaccine"A recommendation valid especially for the population categories considered at risk. On the other hand, explains the infectivologist, it is still necessary to educate the culture of vaccination. It is necessary" to explain what the vaccine consists of, why it should be performed, how to deal with people. already fragile due to other diseases. "
In this sense, it is worth emphasizing once again the difference between parainfluenza virus and classic influence. "The effectiveness of vaccination is often questioned because of the lack of knowledge of the differences between viruses that are protagonists of influenza and that vaccination contrasts – underlines the Observatory – and viruses (there are over 250) responsible for similar forms. – influences that they have different symptoms and often see the upper respiratory tract (cough, cold and sore throat) as protagonists. "
What are the symptoms of flu
So let's remember what I am flu symptoms. "The real influence manifests itself with High fever above 38 degrees – explain Observatory experts – aches osteoarticular / muscular joint with cough, cold runny nose, sore throat ". In the absence of complications, difficult average 4-5 days but it can reach 7 days.
The therapies are known: antipyretics if fever goes up, syrups or throat sprays and little else. Antibiotics to be avoided, still considered by many to be the panacea to be used. Influenza is a viral infection, while antibiotics fight bacteria, so taking them only means spending money, poisoning the body and helping to increase the dramatic phenomenon of resistant "superbugs."
The flu vaccine
What is the vaccine for? In the isolated individual, vaccination acts as a barrier to the spread of the virus, mitigating its symptoms. However, from a community point of view, vaccination, when it reaches the coverage indicated by the Ministry of Health, makes it possible to "impact on the reduction of the risk of complications, which can lead to death in the most severe cases and the health of the general population."
recommended from 6 months old, is offered free for those most at riskover 65, but also to people suffering from chronic respiratory disease, cardiovascular disease, diabetes, chronic renal failure, hematopoietic organ disease, tumors, immunosuppressed people (eg AIDS patients) and those suffer from chronic inflammatory diseases, chronic liver diseases and diseases for which major surgical interventions are scheduled. Also, of course, for doctors and health personnel, police forces and livestock workers.
The minimum goal is to be able to vaccinate 75% of the people in these categories. But the ideal target is 95%.
Source link