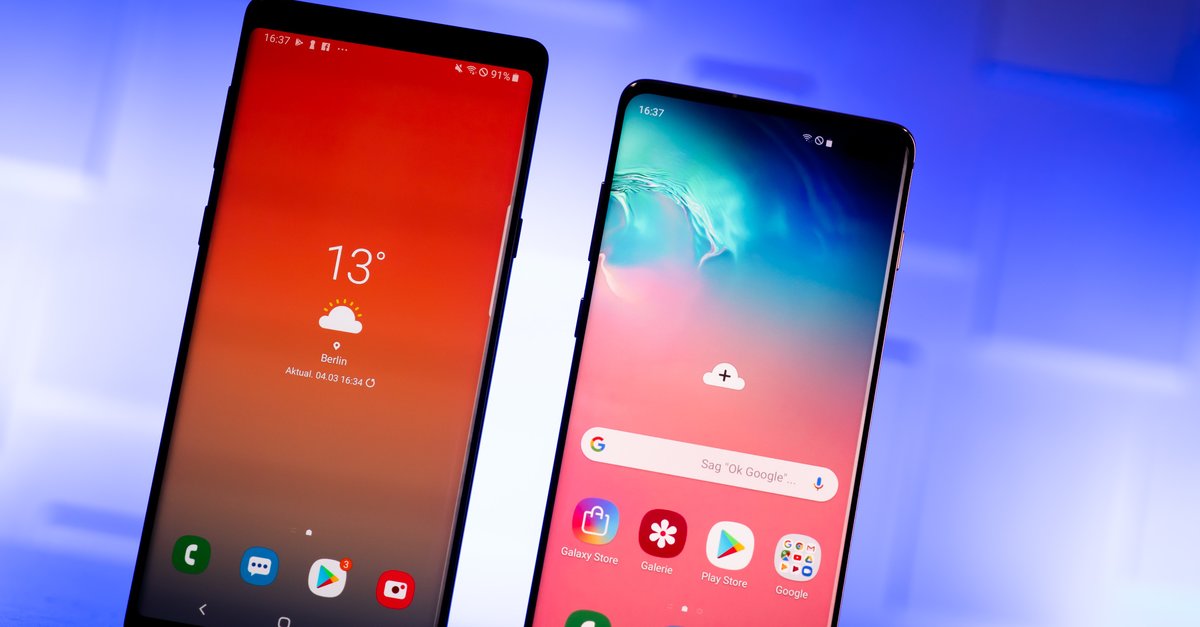 Samsung does not want to save on battery power with its next-generation smartphone, the Galaxy Note 10. It should also give a new feature that lacks the Galaxy S10 smartphones.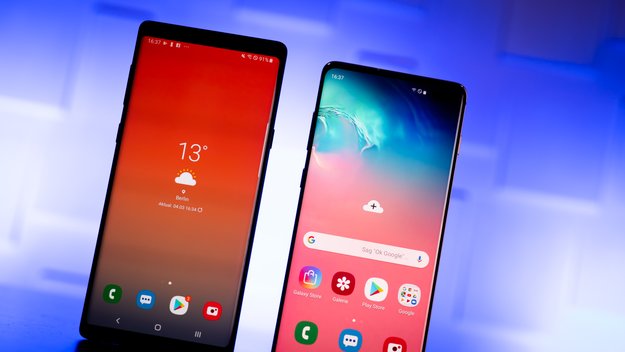 Samsung Galaxy Note 10 with large battery and quick charge function
Samsung increased battery capacity on the Galaxy S10 and Galaxy S10 Plus compared to its predecessors, but the runtime improved only slightly. An update released yesterday should increase the run time a bit. In the end, you can achieve considerably longer battery life, but only with a much larger battery life. So Samsung wants to install a 4,500 mAh battery according to the latest information from the Galaxy Note 10 Pro. Power storage would increase by 500 mAh compared to Note 9 and Galaxy S10 Plus by 400 mAh. In combination with other software improvements, the battery life can be noticeably higher – at least we hope so.
So that the bigger battery can now be charged quickly, Samsung should give the Galaxy Note 10 Pro a 25-watt fast charging function – says Leaker Ice UniverseAlthough Samsung is the largest smartphone maker in the world, the charging speed is much lower than that of Huawei, OnePlus or Xiaomi. Galaxy S10 smartphones charge almost two hours, while a Huawei P30 Pro with 4,200 mAh battery recharges in an hour.
For the camera, the Samsung Galaxy Note 10 Pro should also add something:

Comparison Ultimate Camera: Vs. Huawei P30 Pro. Samsung Galaxy S10 Plus and Google Pixel 3.
Samsung Galaxy Note 10 and Note 10 Pro: Some differences
Instead of offering only a Galaxy Note 10, as has been the case so far, Samsung wants to offer at least two models this year – possibly as many as three. Once the normal Galaxy Note 10, which occurs as the successor to Galaxy Note 9. It is only a small update. The Galaxy Note 10 Pro should look similar to the Galaxy S10 5G equipped – only without 5G, but with pen. Note 10 5G should, however, come with 5G modem and represent the top model. In terms of price, we will probably reach new heights with the new generation. The presentation is expected for August or September 2019. What do you say to the rumors?