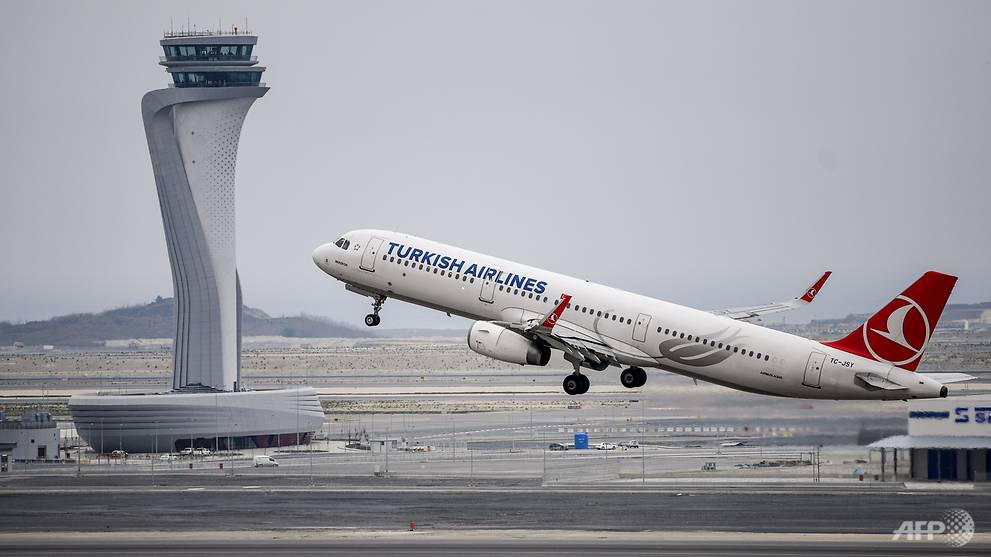 [ad_1]

The last passenger commercial flight took off from Istanbul's Ataturk airport on Saturday (6 April) and truck convoys carried thousands of tonnes of equipment across the city to a new giant airport that Turkey plans to make the world's largest.
The gigantic transfer between the two centers, described by the Turkish authorities as unprecedented in scale and speed, was already largely completed a little over 24 hours after it began, before dawn on Friday.
The new Istanbul Airport, which costs about $ 8 billion and one of several megaprojects promoted by President Tayyip Erdogan, will initially be able to receive 90 million passengers per year, close to the largest capacity in the world.
Authorities plan to expand this capacity to expand to 200 million.
At night, hundreds of trucks hauled equipment such as aircraft towing vehicles and security sensors from Ataturk, on the shores of the Sea of ​​Marmara, 30 km north of the new airport by the Black Sea.
Earlier in the morning, more than 90 percent of the change was completed, Turkish Airlines executive Yahya Ustun said.
During the night, the last commercial passenger flight, the Turkish Airlines TK54, took off from Ataturk to Singapore, a departure that Transport Minister Mehmet Turhan described as historic.
"I am happy to send you as the last commercial passengers at Ataturk Airport," he said moments before the plane took off at 2:44 am (2344 GMT). "Upon your return, you will land at Istanbul's airport, a victory monument, the largest airport in the world."
The new airport, which was formally inaugurated almost six months ago but moves less than 20 flights a day, inaugurated its new chapter on Saturday afternoon with a domestic flight taking off to the capital Ankara.
[ad_2]

Source link