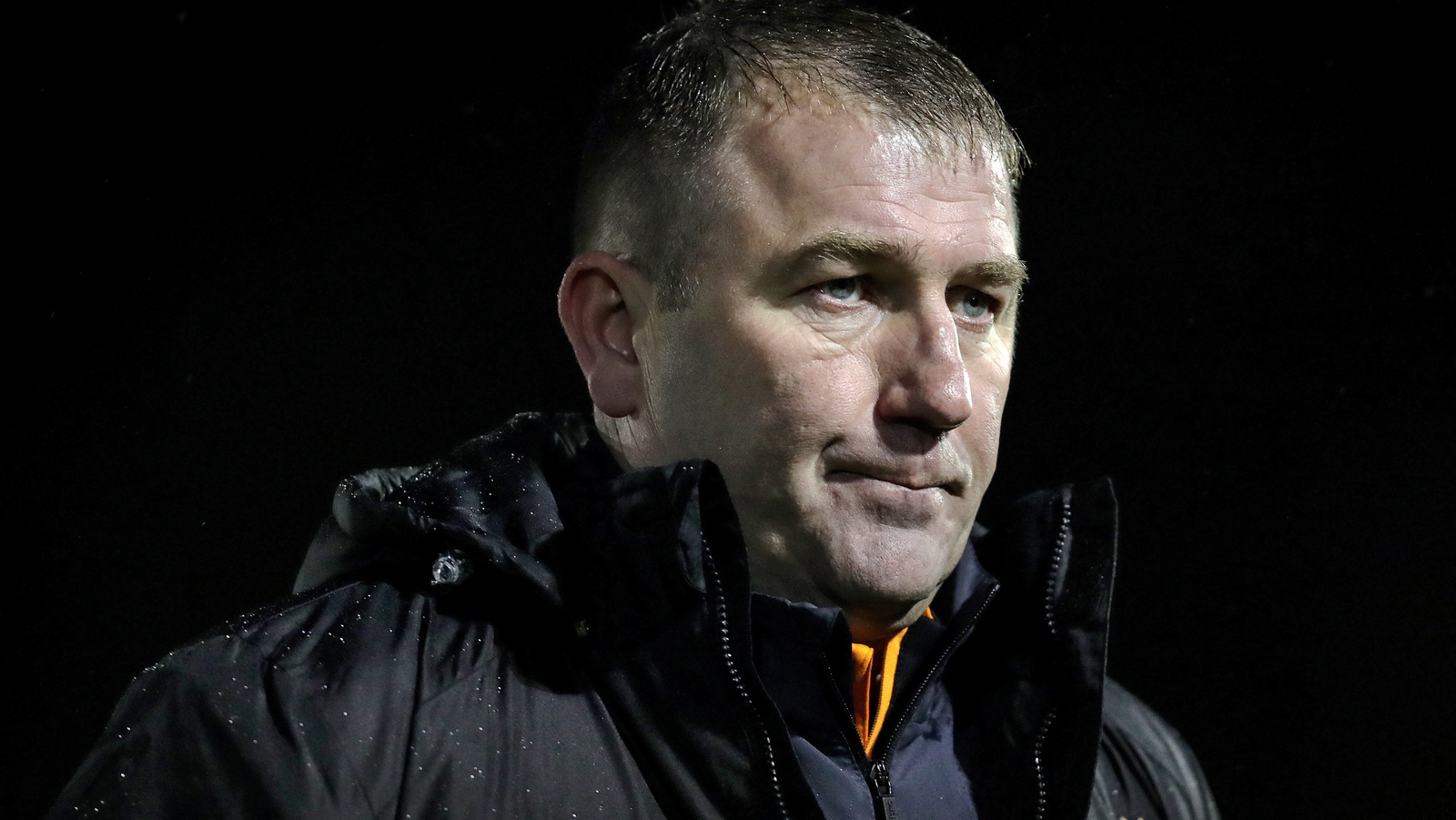 [ad_1]

Waterford FC coach Alan Reynolds has admitted that the club is suffering after the expulsion of the 2019/20 Europa League.
On Thursday, the FAI confirmed that UEFA will not grant an exception to Waterford to allow them to compete in the upcoming qualifiers for next season's competition.
"This city was knocked down before …" – Alan Reynolds reflects on a difficult week for Waterford #RTEsoccer pic.twitter.com/aq47HOCMxk

– Soccer Republic (@SoccRepublic) April 19, 2019
A club must have three years to compete in European competitions, and the Blues management company was only formed in late 2016.
Now it looks like Waterford's place will be occupied by Atletico de St. Patrick, and Reynolds shared his enormous frustration after seeing his team beat Cork City 2-0 at RSC.
"This city has been beaten before," he told RTÉ Sport. "Even in the recession, we were the forgotten city, and to get a kick like that at this stage of the season …
"As someone who does not know this before we've had 10 or 11 games in the season, it's really disappointing, I did not see that happen, and when I first heard it, I did not think I was honest." It's going to be a blame game, no one will take responsibility for it.
"We're talking about this before the game and we really needed to make a presentation for the fans tonight, we're going to focus and see where it goes, it's agonizing."
Saints boss Harry Kenny is keeping his fingers crossed for European football to reach Inchicore this year.
"It's great for all of our fans if that comes true," he said, adding that when asked, he had sympathy for Waterford: "Not really not.I would be delighted if we could get this. game waiting now "
St Patrick's coach Harry Kenny admits it's hard to garner much sympathy for Waterford after they said they could not compete in Europe this season. #rtesoccer pic.twitter.com/wKhhAoHS6W

– Soccer Republic (@SoccRepublic) April 19, 2019
[ad_2]

Source link