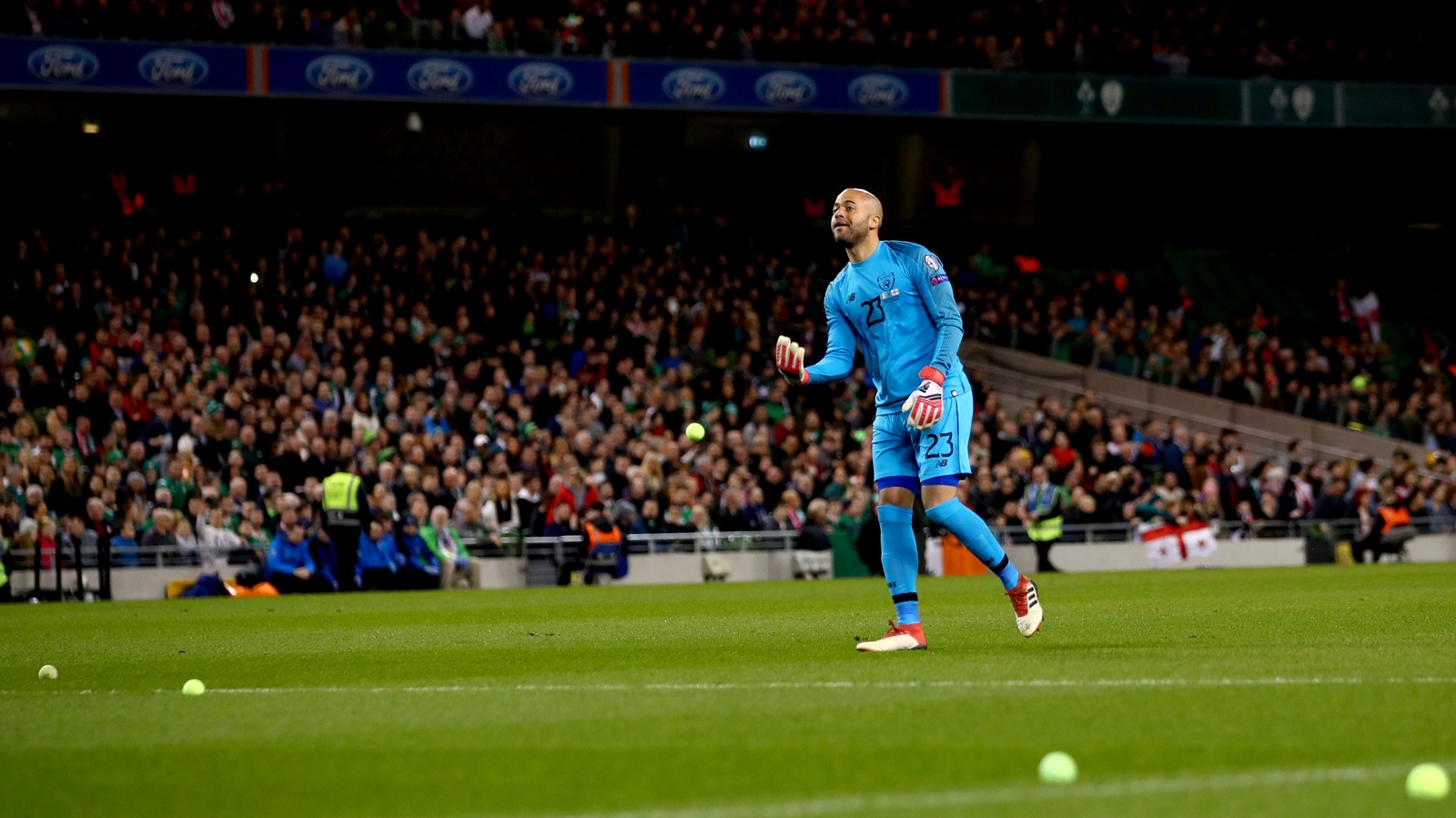 [ad_1]

Shane Duffy admitted that Republic of Ireland players expected the fans to play tennis balls on the pitch and said they feared it too.
Balls rained for the field in the 33rd minute in protest against former FAI CEO John Delaney, sparking a bizarre 60 seconds that culminated with Conor Hourihane firing home with the winning goal against Georgia.
Midfielder Duffy said the fans have the right to expose their complaints but admitted that it was a distraction that players could have done without.
"I think we all hoped for that to happen," Derryman said.
"We hoped that would not happen, but we're professionals, we deal with it. The best response was to get the ball in the net and we did it.
"We all read social media and newspapers, it's happening, the fans have their opinions right, all we have to do is take care of him on the pitch and we hope it distracts them from what's happening. there and get three points ".
The win made two Group D victories of two, with Mick McCarthy's men, follow an unconvincing victory against Gibraltar with a much more impressive showing in Dublin.
He prepares them very well for the June trip to Denmark and the chance to take revenge on the Danish horror show in the second round of the 2017 World Cup at Aviva Stadium.
The McCarthy effect was evident – with Duffy revealing that the manager had asked for more bite.
"That was the goal, to get two wins," he added. "And that's what we did. In the first half we were very good and we could have a few more goals.
"(McCarthy) wanted the Irish fighting spirit back. We worked hard and solved that, but I think we were the best team."
"We take care of them.No one really remembers the performance when you win.It's a good start.We look forward to returning.It's an exciting time."
[ad_2]

Source link