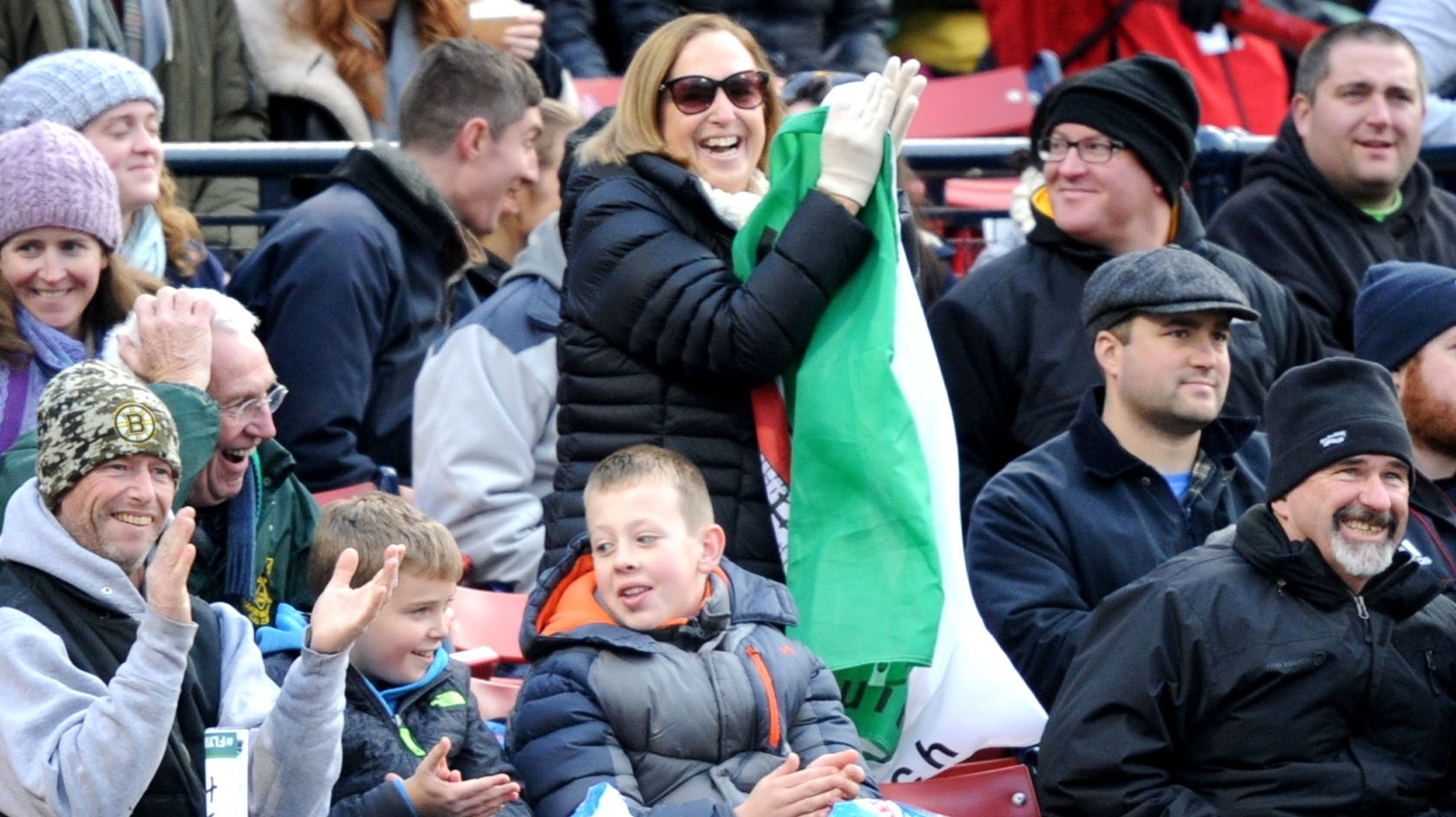 [ad_1]

Limerick 38-30 Cork
The champions of all Ireland Limerick completed a glorious year when capturing the Aer Lingus Fenway Hurling Classic.
Limerick never made it to the final because they built an exciting start to adding the Players' Cup to their trophy cabinet.
The Treaty led 24-13 at half-time after just eight minutes as John Kiely's men beat the Munster champions.
Cian Lynch with a brilliant 5-point goal to @LimerickCLG in the Super 11s final pic.twitter.com/gjDsSEwfmu

– The GAA (@officialgaa) November 18, 2018
Barry Murphy hit two five-pointers in short corners and, after Tom Morrissey scored two more goals, the two came out with an excellent effort away from Hurley's Cian Lynch.
Cork eventually moved and Patrick Horgan fired home with five points and then added another three-pointer.
But Kyle Hayes extended the advantage of Limerick before Cork cut the gap before the break when Shane Kingston found the net from a short corner to let them eleven adrift at halftime.
They would have been far behind if Anthony Nash had not made a series of impressive defenses that had the crowd of 12,674 standing.
Tom Morrissey and Bill Cooper traded three points after the restart and Patrick Horgan reduced to 27-19, but Limerick goalkeeper Nickie Quaid was also in top form.
Watch full-time highlights here as @LimerickCLG are crowned Super 11s Champions 2018 pic.twitter.com/1ROKT5A99O

– The GAA (@officialgaa) November 18, 2018
Another effort away from Lynch widened the lead of Limerick with an effort from Andrew La Touche Cosgrave making 35-19 going into the last quarter.
Conor Lehane and Cooper narrowed the margin before Barry Murphy struck in favor of Limerick to seal the win.
Scorers – Limerick: B Murphy 13, C Lynch 10, Morrissey 9, K Hayes 3, A la Touche Cosgrave 3. Cork: P Horgan 16, Cooper 6, S Kingston 5, C Lehane 3
Limerick: N Quaid, S Hickey, English R, S Finn, D Byrnes, Hannon D, D Morrissey, C Lynch, S Flanagan, G Mulcahy, Morrissey T, Ryan Ryan, Nash B, Hegarty, Hayes K, Hennessy B, A La Touche Cosgrave, O'Reilly, A Gillane, B Murphy, P Loughlin, L Lyons, O 'Meara, D Reidy, C Ryan.
Cork: A Nash, O Donoghue S, D Cahalane, C Spillane, C Joyce, E Cadogan, M Coleman, Cooper B, Kearney D, Lehane C, Kingston S, Meade L, Mahony O, Horgan P, J O'Connor E Murphy, R O Flynn, W Kearney, D Griffin, D Browne, J Coughlan, M Collins, Twomey C, S Murphy.
Judge: Sean Cleere (Kilkenny)
[ad_2]

Source link